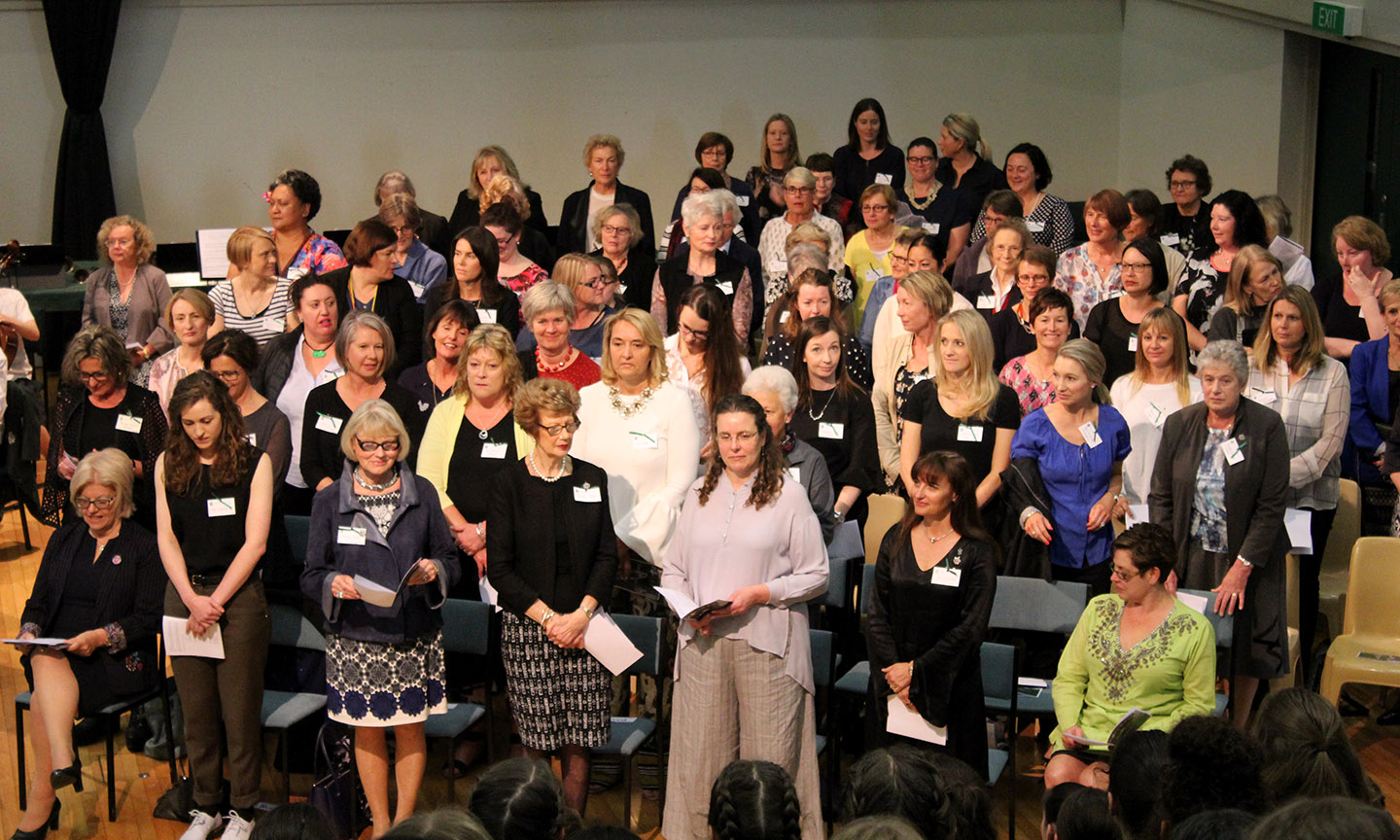 Hall of Fame Laureates announced at Old Girls' Day
Today it is our pleasure to welcome back Old Girls for a special celebration, Old Girls' Day. A day of shared memories, formal assembly with roll call and, it must be said, a rousing rendition of our school song Non Nobis! We also enjoyed hearing from a fabulous guest speaker, mechanical engineer and young OG, Vikki Stephens. This was followed by morning tea and school tours, a chance for many Old Girls to see how school has changed since their time here. We know the dinner tonight will be enjoyable with so many attending.
This year we are delighted to welcome two new laureates to the Marsden Hall of Fame:

Kate Hawley (Marsden years 1982 – 1988) in recognition of her contribution to costume design for film and theatre, both in New Zealand and internationally. Read more ...

Elizabeth Orr (Marsden years 1936 – 1942) in recognition of her public service and her work towards pay equity for women. Elizabeth was also the first woman to take up the position as Chancellor of Victoria University. Read more ...
These are two remarkably different women, from different ages in the history of our school but who demonstrate the Marsden spirit in their significant contributions to society. We are proud to honour them.
Ad Summa!