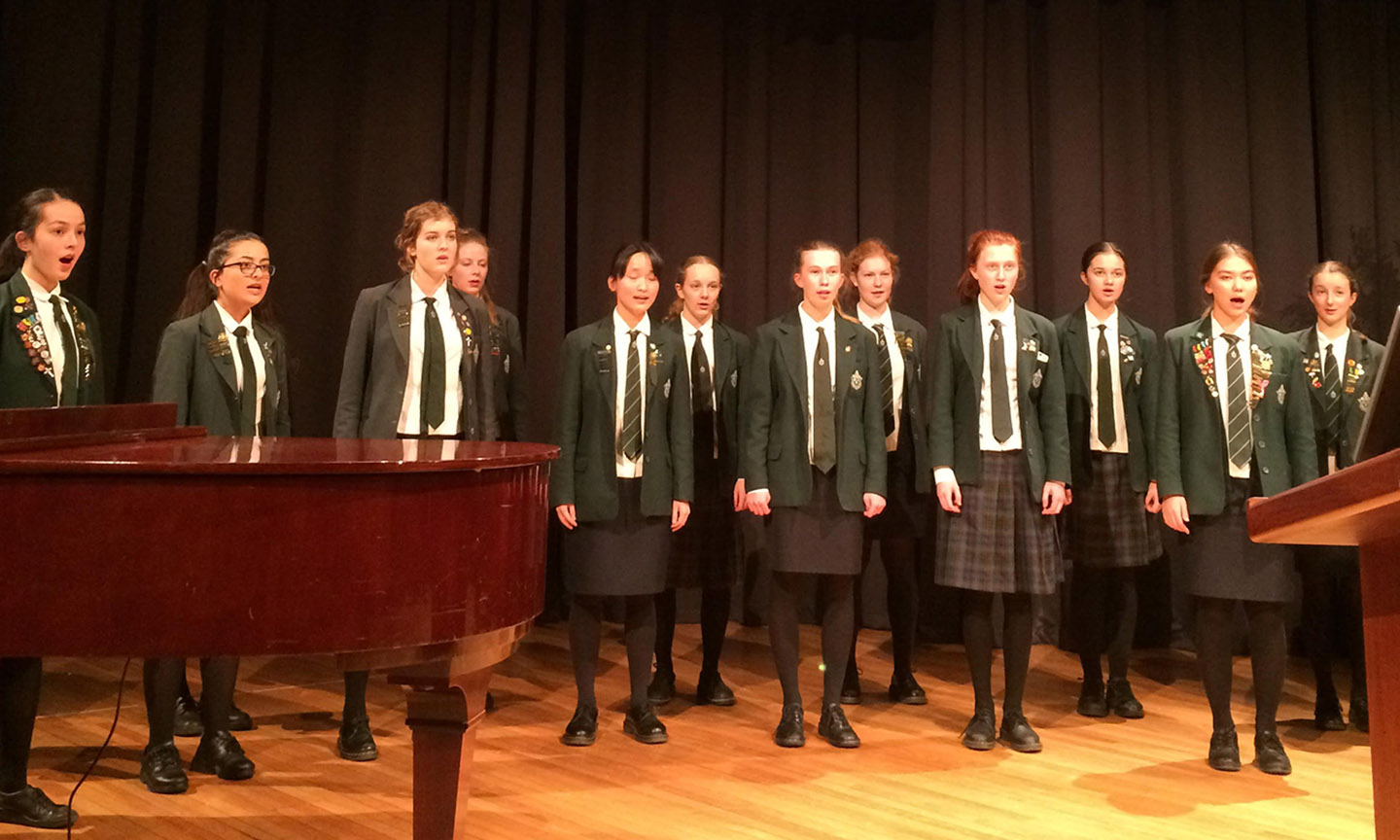 Cultural students recognised
In the last week of term we held a Cultural Awards evening to recognise the wonderful contributions our students have made across cultural aspects of school in 2017. This is an opportunity for us to acknowledge excellence, commitment and service and to thank those who volunteer their time to assist with culture at Marsden.
We warmly congratulate the following students:
Absent award winners:
Neakiry Kivi attending Battle of Passchendaele centenary commemorations in Belgium
Lara Strong performing on stage in Wellington 
AWARD
STUDENT
Old Girls' Association Cup for Cultural Involvement
Neakiry Kivi
Thurlby Cup
Ashley Parker
Sophie Evans Cup for Performing Arts
Lara Strong
Orr-McFaull Debating Cup 
Katie Reed
Year 11 Speech Cup
Emily Stewart
Lottie Johnstone
Honours Bar
Amy Cooper
MUSIC AWARDS
 
Colours in Music

Sasha Ang




Jemma Chester




Annabelle Jessop




Neakiry Kivi




Sarah Philp Wright

Junior Colours

Amy Nathanson




Anabel Jamieson




Milly Isac




Tiffany Kenyon

Junior High Achievement

Matilda Goldie




Isobel Hastrop




Stella Muellner




Mia Vachon




High Achievement




Maggie Dai




Rachel Mair

Service to Music

Lucy Brow 




Amy Cooper




Lily Fu




Anjali Gentejohann




Harriett Morrow




Jessica Seow




Laura Stewart




Emily Young

 DRAMA AWARDS
 
Colours
Annabelle Jessop
Thomasin McKenzie
Lara Strong
Junior Colours
Anabel Jamieson
High Achievement
Lucy Brow
Milly Brunel
Abbie George
Briana King
Rachel Mair
Sarah May
Sofia Newton Urlich 
Junior High Achievement
Alaina Wilks
Service to Drama
Grace Harvey
Isabella Wickremesekera
Colours in Technical Production (Choreography)
Camryn Roberts
Gina Chamberlain
Service to Technical Production
Mila Ballara
Anna Harding
Carman Kong
Charlotte McManus 
DANCE AWARDS
 
High Achievement
Florence Barbalich
Junior Colours
Nia Butler
Anabel Jamieson
Michelle Lee
Kezia Shepherd
MAORI SPEECH AWARD
 

Nga Manu Korero Maori Speech Competition

Tuia Tapuke

DEBATING AWARDS
 
High Achievement 
Courtney King
Sariya McGrath
Harriett Morrow
Katie Reed
Isabella Warner
Junior High Achievement
Jill Allen
Anaiya Bhola
Eva Brunel
Lucy Dobson
Julia Koning
Aishani McGrath
Madison Taylor
Sneha Wevita
Service to Debating
Martine Cantin Buckley
Kate Dobson
Olivia Fox
Anjali Gentejohnn
Annabelle Jessop
Katie Morrison
Saro Thomson
SERVICE AWARDS
 
Service Colours
Sarah May
Rachel Mair
Sasha Ang
Service to Cultural Activities
Alexandra McKendry
Thomasin McKenzie gave a wonderful address on life as a young actress, it sounds like hard work, long days and not much glamour - but ultimately so rewarding!
We are very proud of all that our girls have achieved and contributed to the cultural life at Marsden.