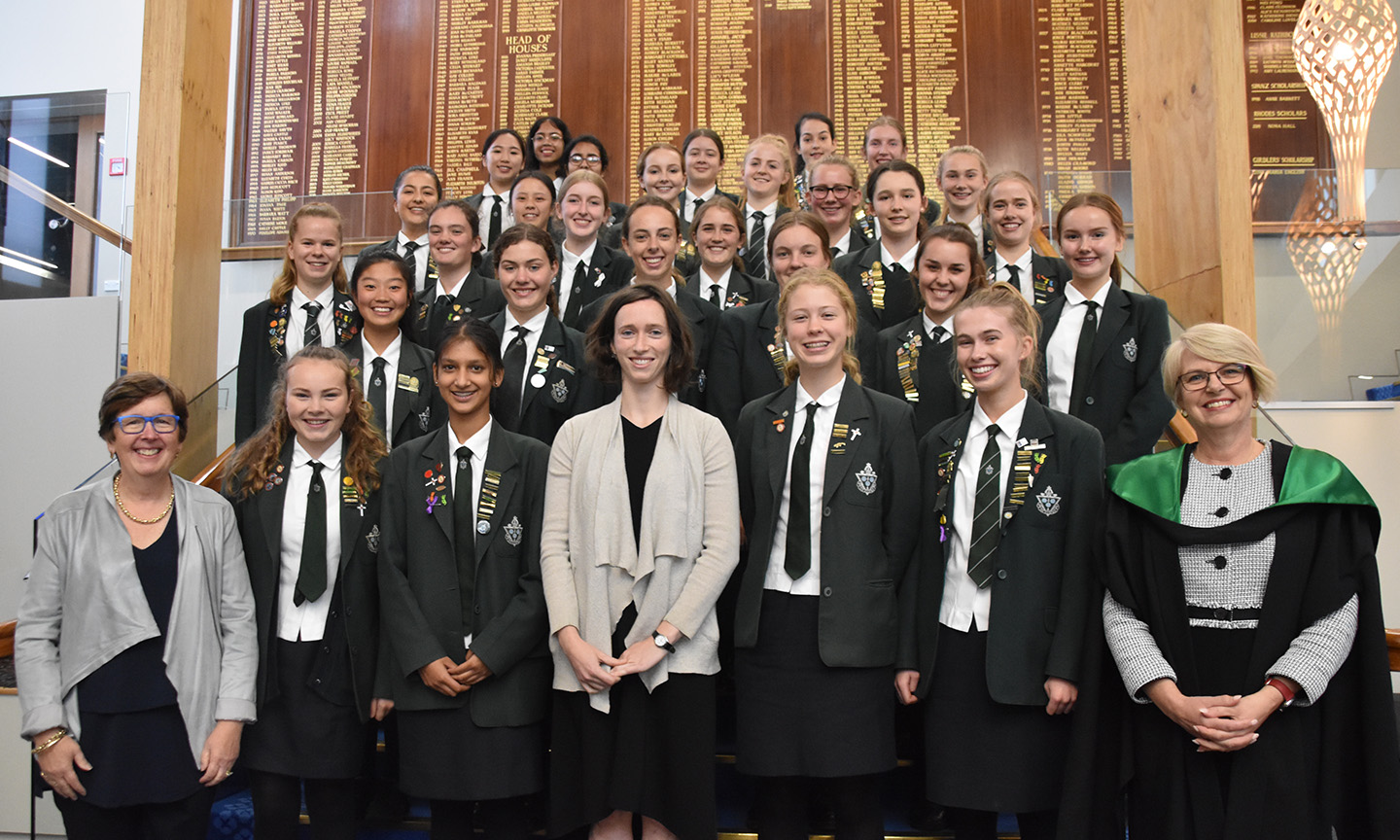 2017 scholars acknowledged at special Assembly
Today, we held our Scholars Assembly to acknowledge and celebrate the achievement of our top students in their 2017 qualifications. Students who gained their NCEA endorsed with excellence were awarded a scholars' badge and scholars' colours were awarded to our top performing academic students in each year level.
Once again our students have impressed us with their work ethic and commitment, with many of them gaining top grades across NCEA, Cambridge and Scholarship awards. To see just what you have to do to receive scholar's colours, please go to the Academic page in MyMarsden and look at Scholars Award Criteria. It is quite an achievement!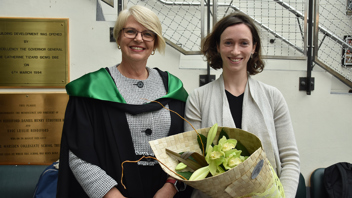 We were delighted to have guest speaker and Old Girl, Elisha Watson (class of 2008) speak to us about her journey since leaving Marsden. What an inspiration she is! She has been a lawyer and volunteer for the Red Cross and is also the creator of NISA, an underwear label with the mission to provide refugee women "with meaningful and interesting paid work, while at the same time making kick-ass undies".  For most of Elisha's employees, working at Nisa is their very first job in New Zealand. Their language skills improve, along with their self-esteem and independence. They're providing for their families, and gaining experience for potential future employment. 
What brilliant motivation as we head into Term 2.
Congratulations to all Colours Recipients
NCEA L1
NCEA L2
NCEA L3, Cambridge Exams
and Scholarship

Ananya Arora
Sophie Brown
Shambhavi Choudhury
Michelle Chu
Leilani Fam
Lily Fu
Elle Gibson
Jemma Henneveld
Alexandra Hickford
Hannah Kennedy
Tegan Martin
Molly McCalman
Elise Nind
Nika Reichert
Piyali Sharma
Hannah Smith
Emily Stewart
Ella Tait
Annabel Walsh

Amira Bajema
Lauren Benseman
Amy Cooper
Maggie Dai
Cici Davie
Kate Dobson
Anjali Gentejohann
Courtney King
Katie Mackenzie
Bella O'Meeghan
Sarah Philp-Wright
Imogen Skelton
Isabella Warner      
Sasha Ang
Anna Harding
Melissa Huang
Neakiry Kivi
Alexandra McKendry
Katie Reed
Brigitte Russell
Jessica Seow