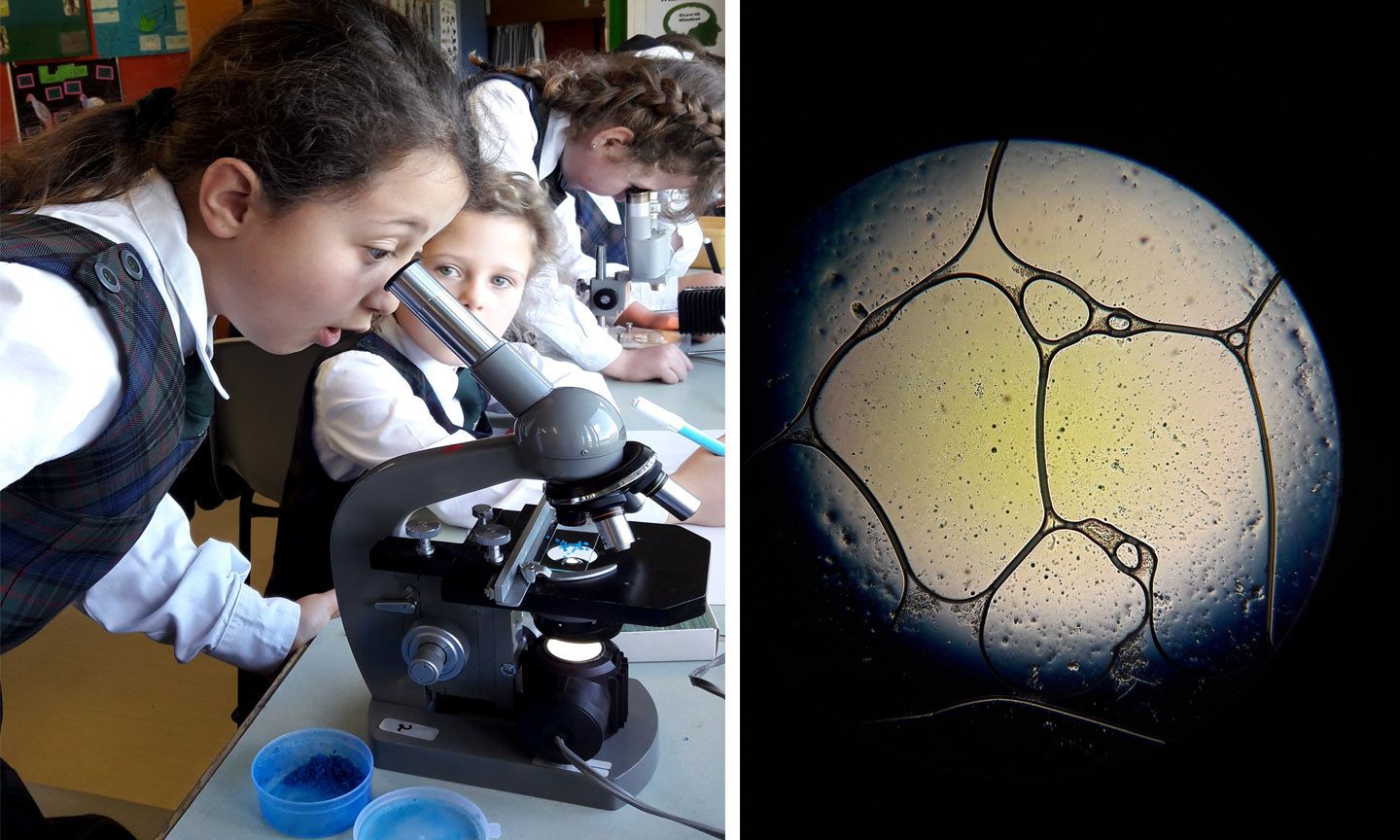 There's a whole universe under there!
Year 4 students are super excited about looking at the world in close-up as they zoom in on their latest creations. During the holidays they grew crystals which they now have observed under microscopes in the science labs. What they saw sparked some unexpected results and some wonderful creative writing.
The minute I set my eyes to the microscope there were glassy ice cubes filling my vision. shimmery silver frost with the sparkle of glass in a glittery cube form. It was like diamonds! The salt crystals, when you look at it without the microscope, was like frost forming on a string. Not as exciting as it sounds; rather plain. But under the microscope, it gives a dazzling, exciting feeling, to realise that there is a whole universe under there!
Manon, Year 4
Next they will write up their observations like a scientist.