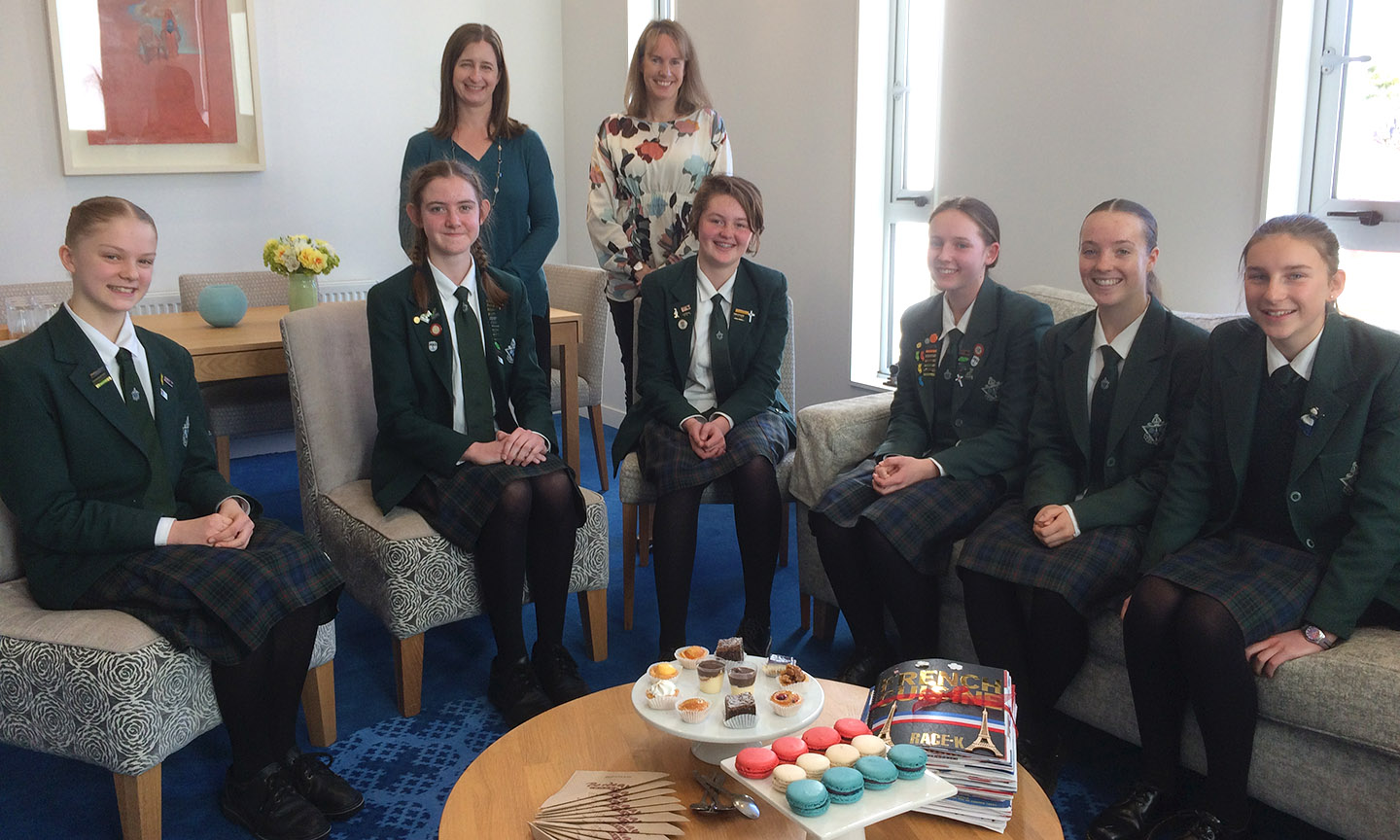 Rewarded for excellent research assignment
Year 10 French students were acknowledged for their exceptional work, sharing a special (French inspired) morning tea with Principal Narelle Umbers who wished to congratulate them on their stunning work.

For their 10 week assignment, students had to research a region in France (tourism and food), then cook a 3 course French meal for their family - which included designing invitations and menus in French, as well as a follow up questionnaire for their guests. They then had to present it beautifully either as a book or digitally. Some students had not cooked a meal before, let alone French cuisine! What they learnt from their research assignment? Time management, risk taking, creativity, improved French language and that cooking for a crowd is not always easy! C'est magnifique!