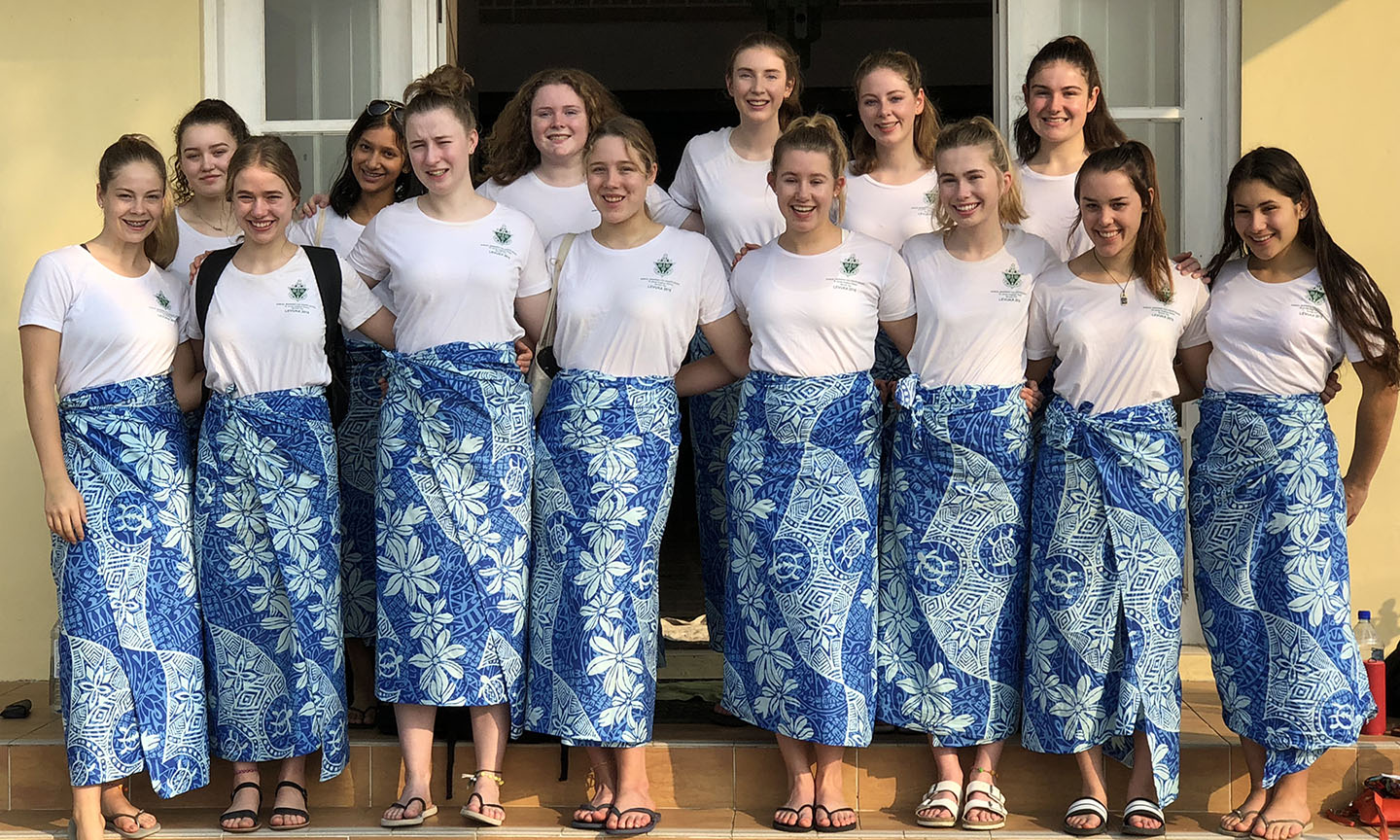 Exceptional experience in Fiji
Fourteen senior Marsden Karori students had an amazing chance to spend part of their holidays working with Primary students in Fiji.
The students, accompanied by teachers Christine Barlow and Sarah Molisa, were on Marsden's annual service trip to spend a week assisting at St James Anglican School in Levuka, a town on the eastern coast of the Fijian island of Ovalau.

Planning for the trip started months ago, and our girls have been busy fundraising, organising supplies to take and creating teaching modules. This year they raised over $12,000 (a new record) to purchase stationery and teaching resources for the Primary school. This enabled our team to take across valuable equipment and resources to compliment the Fijian curriculum. Fresh reading books, art and teaching supplies are always welcome.

While there our girls took lessons, ran fun outdoor sessions, helped plant trees and shared cultural and local experiences. Although their time was short, it was obvious they had formed genuine bonds with the young Fijians and their teachers and for all it was a truly exceptional experience!
Watch a short video of their experiences.