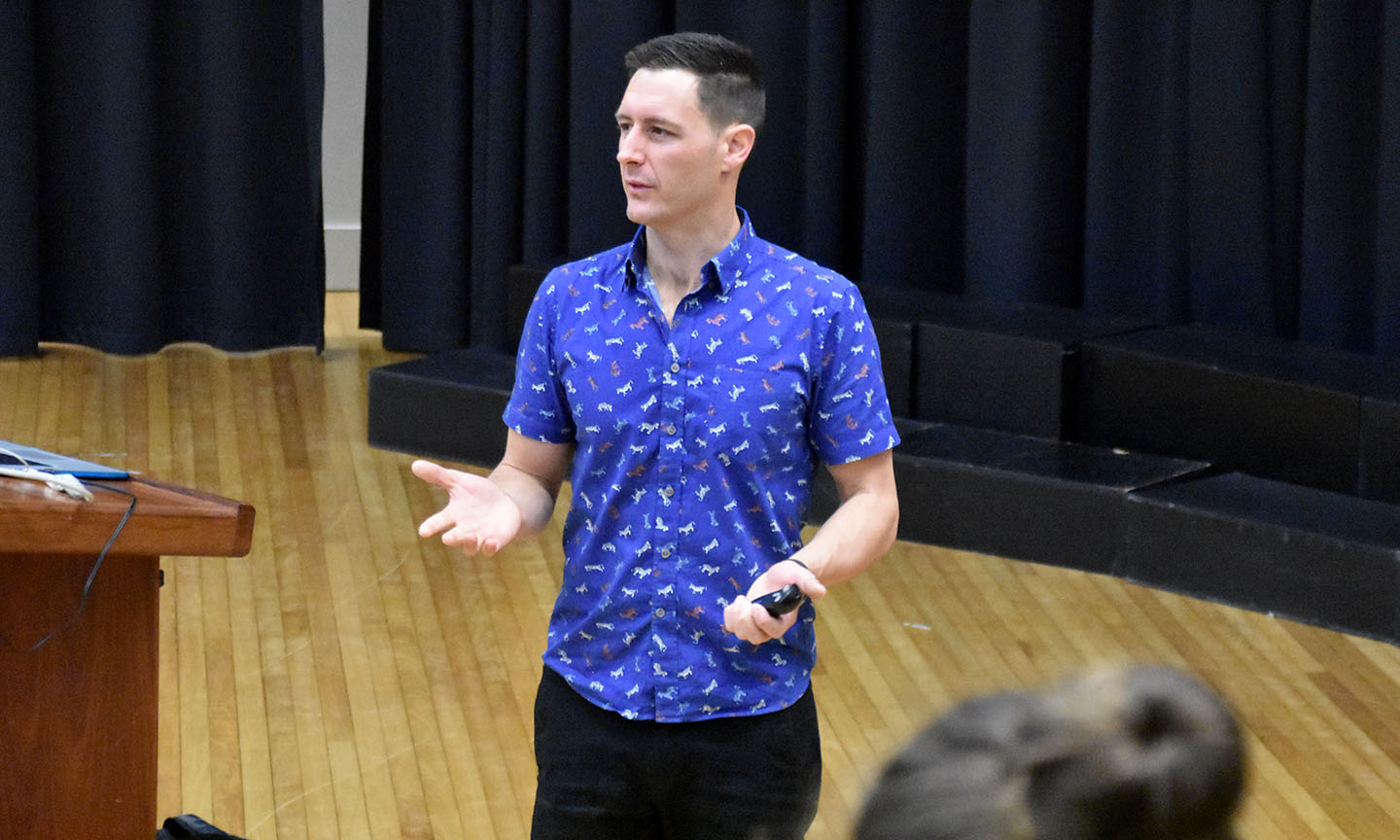 Talking about the Challenge
William Pike spoke to Marsden Karori and Whitby Year 8 students this week about the challenges he has faced since he losing his lower leg in a mountaineering accident when Mt Ruapehu erupted in 2007. After a long series of surgeries and a gruelling rehabilitation, William learned to walk again with a prosthetic limb.
Out of this hardship came the inspiration and creation of a youth development programme called the William Pike Challenge Award in 2010. The programme aims to grow resilient, confident and connected Kiwi kids by encouraging them to embrace new challenges, enjoy the great outdoors, engage with the community and interact with positive role models.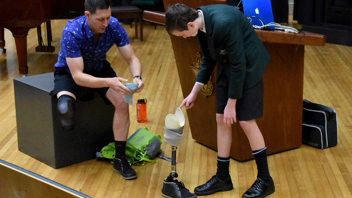 Marsden Year 8 students are currently doing the Challenge which involves 5-6 outdoor activities, 20 hours of community service and a passion project which happens in Social Sciences.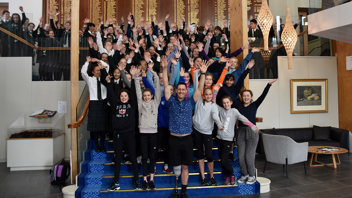 William's outlook on life is inspiring, he still enjoys mountaineering and last year he visited Antartica and climbed Mt Scott. He has written a book Every Day's A Good Day; the title reflecting his outlook on life before and after the accident.
Thank you William for sharing your story and your passion for life with us.