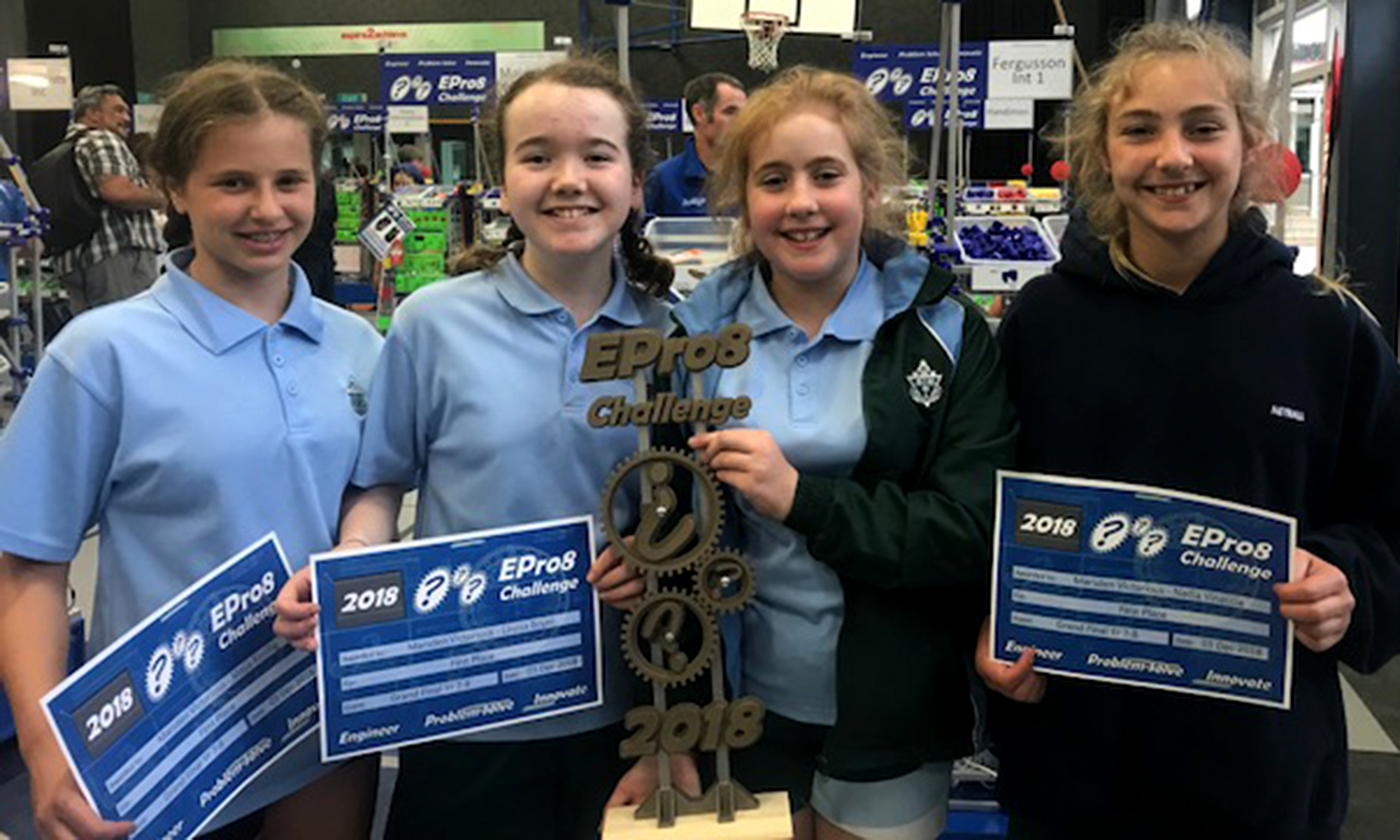 Marsden Victorious
The Marsden Y7/8 team 'Marsden Victorious' lived up to their name last night winning the regional Grand Final and being crowned 2018 EPro8 Challenge Champions. Congratulations to Maya Koning, Louisa Boyer, Eloise Lambrechtsen and Nadia Vinaccia who took on the challenge and worked really well together as a team!
The EPro8 Challenge is an engineering and problem solving competition that involves over 9000 students from 800 schools from throughout New Zealand.
How the Challenge works
Teams of four compete to solve practical problems, engineer large sized structures using pulleys, motors, gears, wheels and basic electronic circuits and undertake unusual and fun experiments. They have 3 hours to complete the challenge and score points depending on complexity of their finished product.
Heats are held throughout NZ and the top teams from each heat qualify for the regional semifinals, then a regional grand final. The winning team, in this case, Marsden Victorious, is crowned the region's EPro8 Challenge Champion.
Awesome work girls!