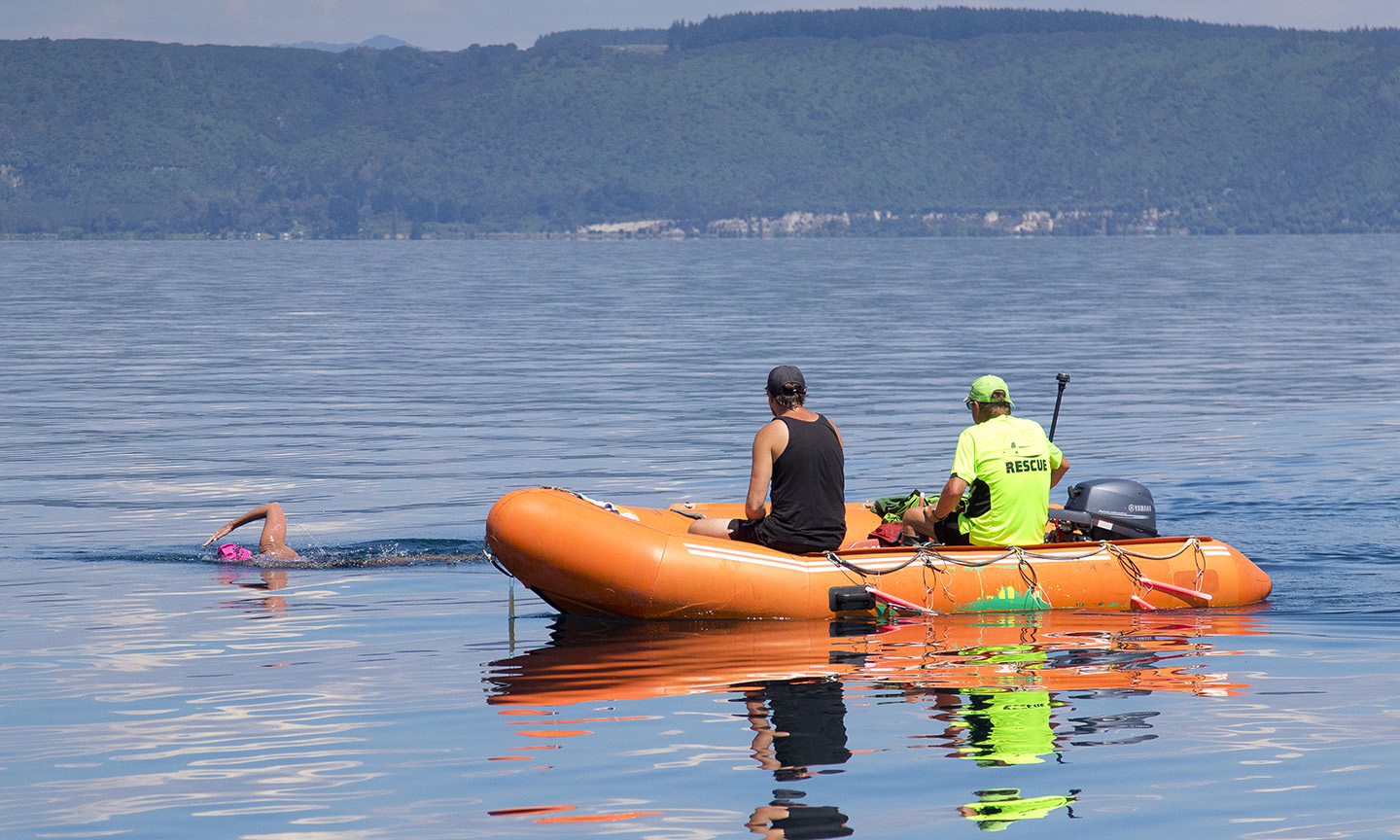 Head of Science conquers Lake Taupo swim
Marsden is proud to congratulate Gabrielle Gunn, our Head of Science, who has joined an elite club of marathon swimmers to complete the 40.2km swim across Lake Taupo. From Waihi in Turangi to the yacht club in Taupo it took her 16 hours and 31 minutes, starting and finishing in the dark.
A phenomenal challenge, and extraordinary achievement by Gabrielle who is truly an inspiration to us all!