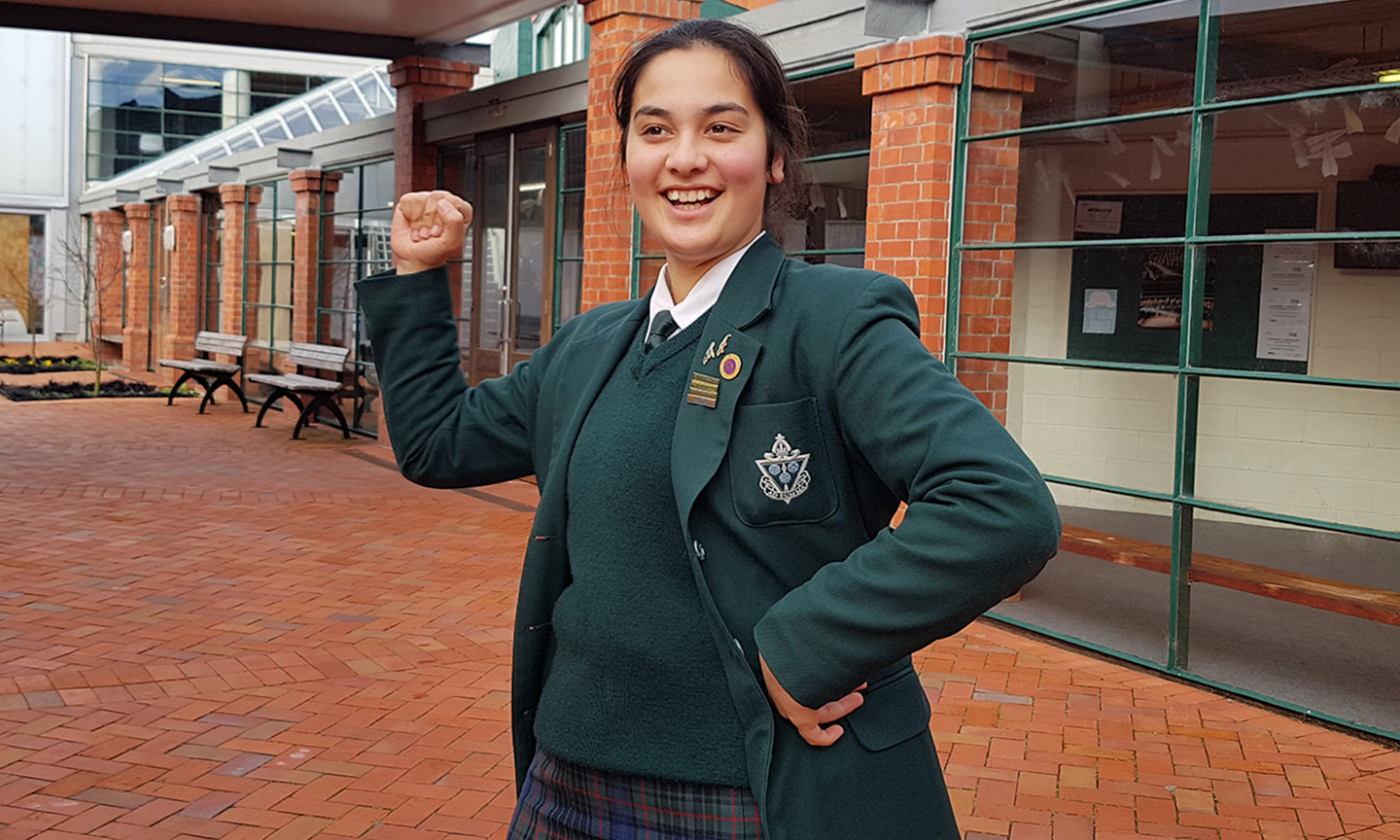 Cultural Achievements Update
We are constantly amazed by the talent our students display in the fields of music, dance and drama.  Here's a roundup of their latest achievements.
Music
A number of our students played in the New Zealand Chamber Music contest held in June.
Pianist Milly Isac (Y11) and her group named the Timeless Trio were the overall winners with a very exciting performance of Stravinsky's 'The Soldier's Tale'.
'Cellist Tiffany Kenyon (Y9) played with her Trio called Abbiamo Tre, performing Beethoven's piano trio in E-flat major, Op1 No1, 1st Movement.
Pianist Grace Chan (Y10) in the group called 3 Miles won the adjudicator's award and violinist Olivia Coustance (Y9) also peformed at the contest.
Milly Isac has also been selected to play in the Wallace National Junior Piano Competition, happening in Auckland in July. She is one of 16 pre-tertiary pianists who have been selected to play in the competition.
Tiffany Kenyon has been accepted for both the Strings group and the Chamber Music group in Victoria University's Young Musicians Programme.
Araraina Takuira-Mita (Y10) (pictured above) has written a school waiata, named Waiata Hamuera Matene, which will be performed for the first time this year's at House Music. This was done for her remarkable time project last year.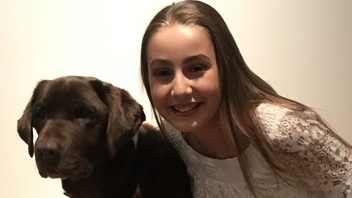 Anabel Jamieson (Y10) (pictured above) has released her first single on Spotify called 'Make Believe' and this made the NZ Top 50 viral charts.
We had 112 students performing in two choirs at the Big Sing on Tuesday 19 June.  Altissime received an Adjudicator's Choice certificate for 'Der Wassermann' (Schumann) and Best Performance of a Student Composition for Rachel Mair's 'Haute Mer'. Rachel was in Year 13 in 2017. Ad Summa received an Adjudicator's Choice certificate for 'Africa' (Toto)
Dance
Kezia Shepherd (Y10) was awarded a Distinction (91%) for her recent Intermediate RAD Ballet exam.
Anabel Jamieson competed at the ABTC Dance Competitions in May, coming 2nd in the Junior Modern 14Yrs Jazz Solo, 2nd in the Junior Modern 14Yrs Lyrical Solo and winning the Intermediate Kairos Dance Convention 2018 pass prize, which enables her to attend a dance workshop at the end of June. At the Onstage Dance Competition, Anabel won the Any Age Song and Dance section.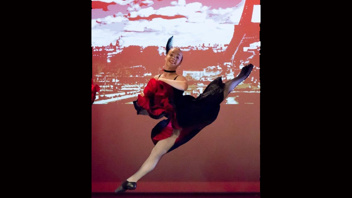 Nia Butler (Y10) (pictured above) has been re-accepted as a New Zealand School of Dance Associate Contemporary Major for 2018. Nia was awarded the Most Versatile Dancer' Cup from Fiona Haines Dance Academy and gained 100% (High Distinction) in her NZAMD Jazz exam and Distinction in her RAD Intermediate Ballet exam.
Drama
Thomasin McKenzie (Y13) was at the Cannes Film Festival in May, promoting her new movie 'Leave No Trace'. She is currently filming 'Jojo Rabbit' in Prague with Taika Waititi, Rebel Wilson and Scarlett Johansoon. Thomasin has just completed filming the 'The King' and her next project is 'The True History of the Kelly Gang' in Australia next month.
'Leave No Trace' will screen at the Embassy Theatre as part of the New Zealand Film Festival in July/August.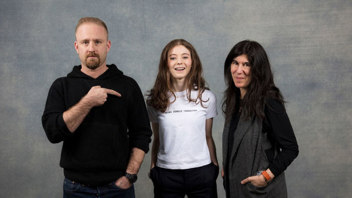 Alaina Wilks (Y11) was in a short film called 'Abandon All Hope' and was an extra in the major motion picture 'Daffodils' with Rose McIver.
Anabel Jamieson was cast in a Life Education Web video series regarding 'Reality on the Internet'.
Annabelle Jessop, Anna Reed (Y13) and Nika Reichert (Y12) are in the Wellington College production of 'Buddy Holly' in the first week of July.
Lottie Johnstone and Jemima Dowle (Y12) both passed their Speech and Drama Diploma Module 1 Exam with Distinction.
Acting Workshop
And finally ... a big thank you to Miranda Harcourt, Peter Hambleton and Tina Cleary for coming to run acting workshops for 36 of our students on Sunday 10 June. The girls had a fantastic time and learnt lots of new skills. A great initiative by Heads of Drama Abbie George and Thomasin McKenzie and something we hope to offer again in the future.
We commend these students for their dedication and hard work in achieving these amazing results, over and above their daily school demands. Congratulations!