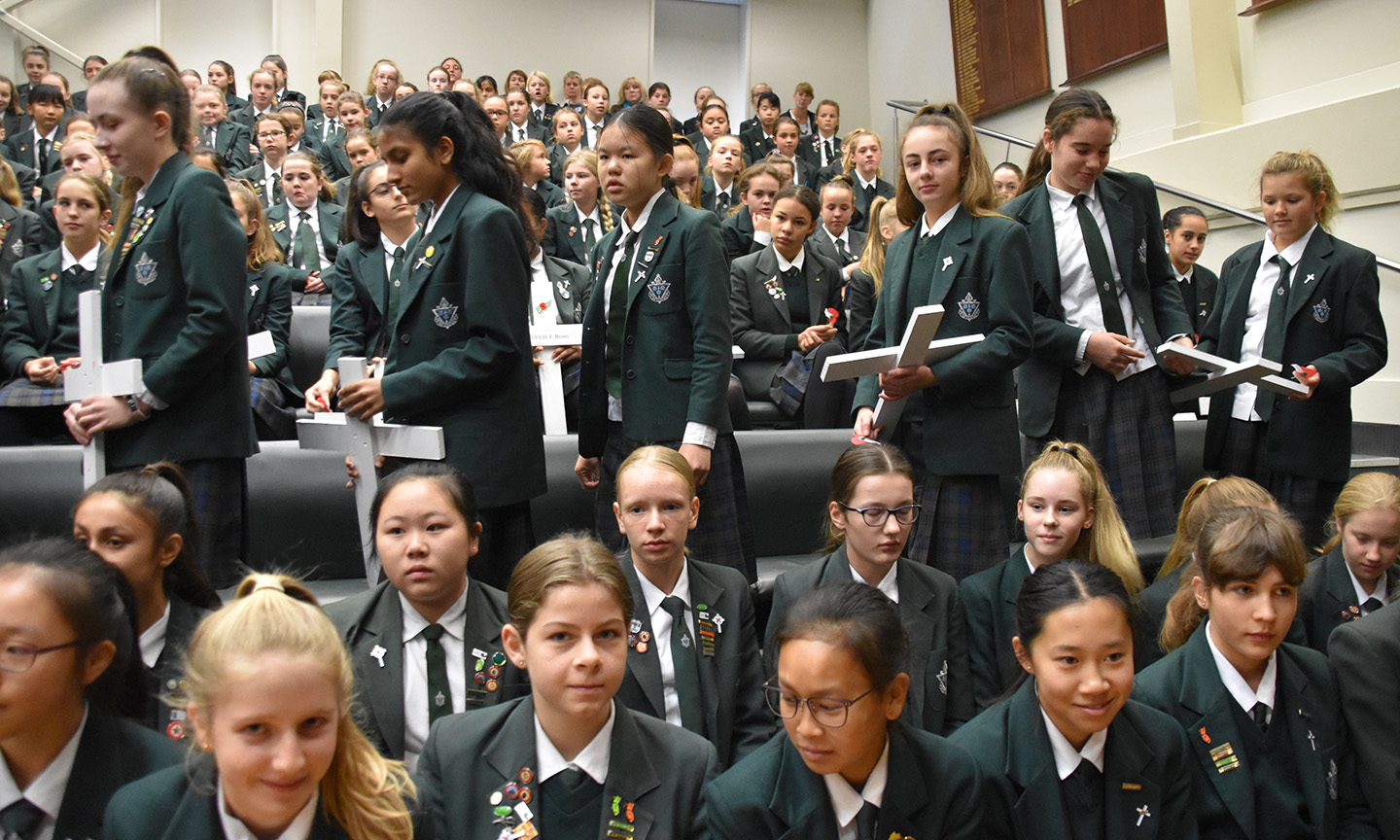 Moving assembly to honour ANZACs
We held a moving ANZAC assembly today, a chance to come together to remember and honour those who fought (and continue to fight) for our freedom.
Principal, Narelle Umbers gave some background to ANZAC Day, Year 13 student Isabella Warner talked about Marsden in 1918 and Jemma Chester (Y12) gave historical background about what the world was like in 1918. Then three Year 9 students, Amy Harvey-Green, Ava Schupp and Harriet Abbott, talked about their relatives who went to war, 2 survived but 1 did not return. 
In a very visual tribute Year 9 students placed crosses on the auditorium floor, each cross with the name of a family member, or someone connected to the Marsden community, that they had researched. It was clear that all in the auditorium were touched by this special assembly, as we finished with the Last Post and Ode of Remembrance.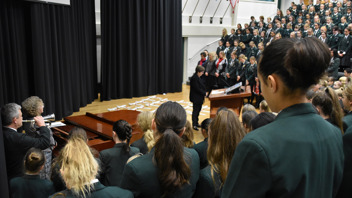 They shall grow not old, as we that are left grow old: Age shall not weary them, nor the years condemn. At the going down of the sun and in the morning, We will remember them.
From Laurence Binyon's poem For the Fallen.