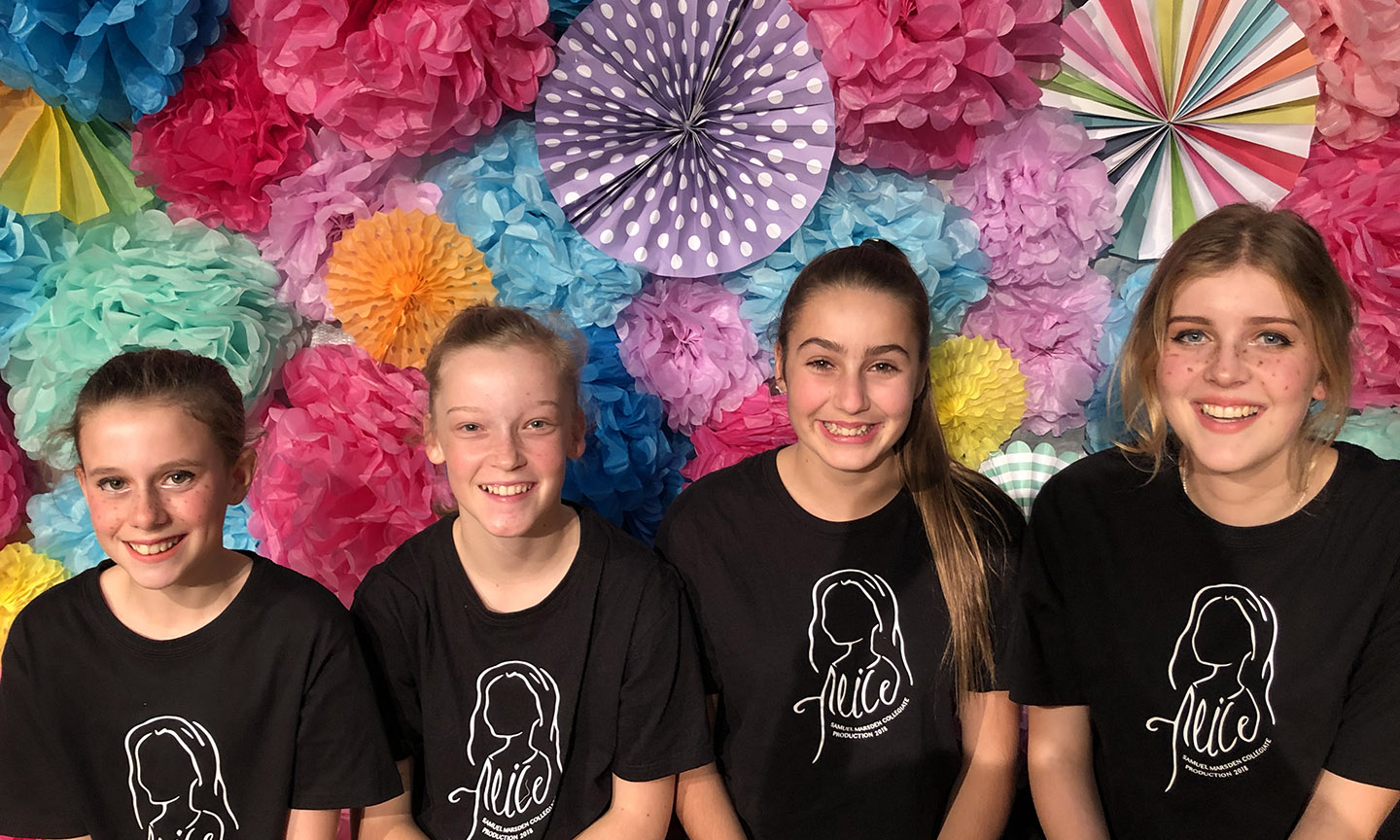 Auditorium, a wonderful wonderland for 'Alice'
For four nights last week the Marsden auditorium buzzed to the sights and sounds of our latest musical production, 'Alice' based on Lewis Carroll's 'Alice in Wonderland' and 'Through the Looking Glass'.
This zany adaptation portrays Alice as she accidentally finds her way into a tangled narrative. She lets her imagination wander when she follows the White Rabbit into the world of Wonderland. Here Alice is tasked with painting the sky blue! She meets birds, caterpillars, the Tweedles, a mixed-up Duchess, the Mad Hatter and plays a game of flamingo croquet with a rather intimidating Queen of Hearts. 
Filled with many intriguing and colourful characters, this play was a visual delight and gave students in Years 7 through 13 an opportunity to be part of a major production. Whether behind the scenes, or front of house, we are very proud of our girls, their dedication to rehearsals and their enthusiastic performances on the night.
To bring a polished production like 'Alice' to the stage you need a top notch team and we'd like to warmly thank Director Dianne Smith, Musical Director Richard Kleingeld, Production Musician Ben McKenzie and Producers Louise Kleingeld and Sarah Wilson for your hours of dedication over and above your teaching roles. There are many, many more students, staff and parents (too numerous to list here) who have assisted to bring this superb show to life and we thank you one and all.
Bravo!
See more photos on our Facebook page.
'Alice' Music and Lyrics by James Leisy & Carl Eberhard. By arrangement with Hal Leonard Australia Pty Ltd on behalf of Josef Weinberger LTD London.