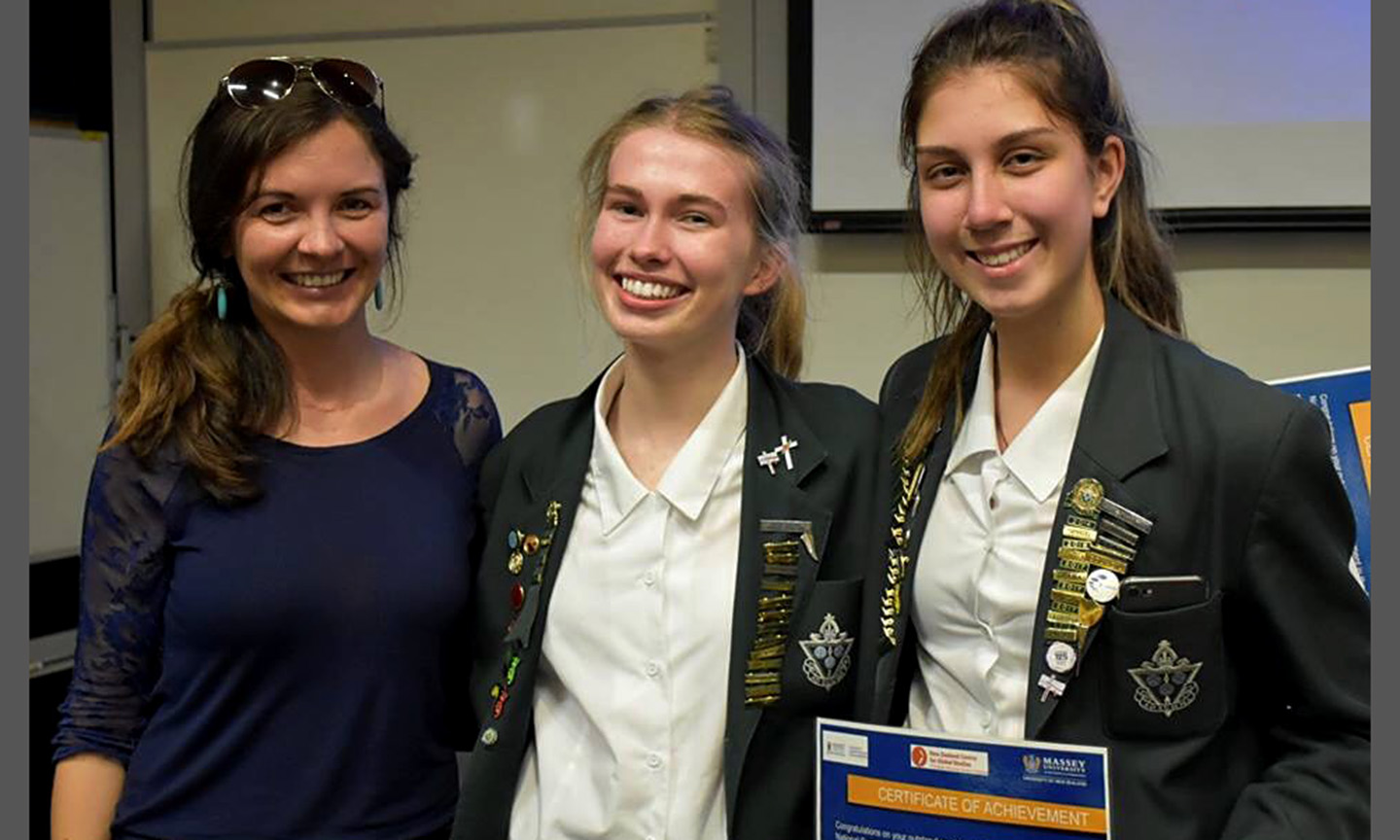 Rap for World Peace, a Winner
Huge congratulations to Marsden Year 13 students, Annabelle Jessop and Kate Dobson, on winning the Music category at the Create1World competition and conference yesterday. This competition and conference is run annually by Massey University to encourage us all the use the arts to create social change.
Annabelle and Kate's musical rap communicated the message that we should spread the kiwi love in order to achieve world peace. The name of their entry was #spreadthatkiwilove.
Gracielli from UNESCO presented them with their 1st prize.