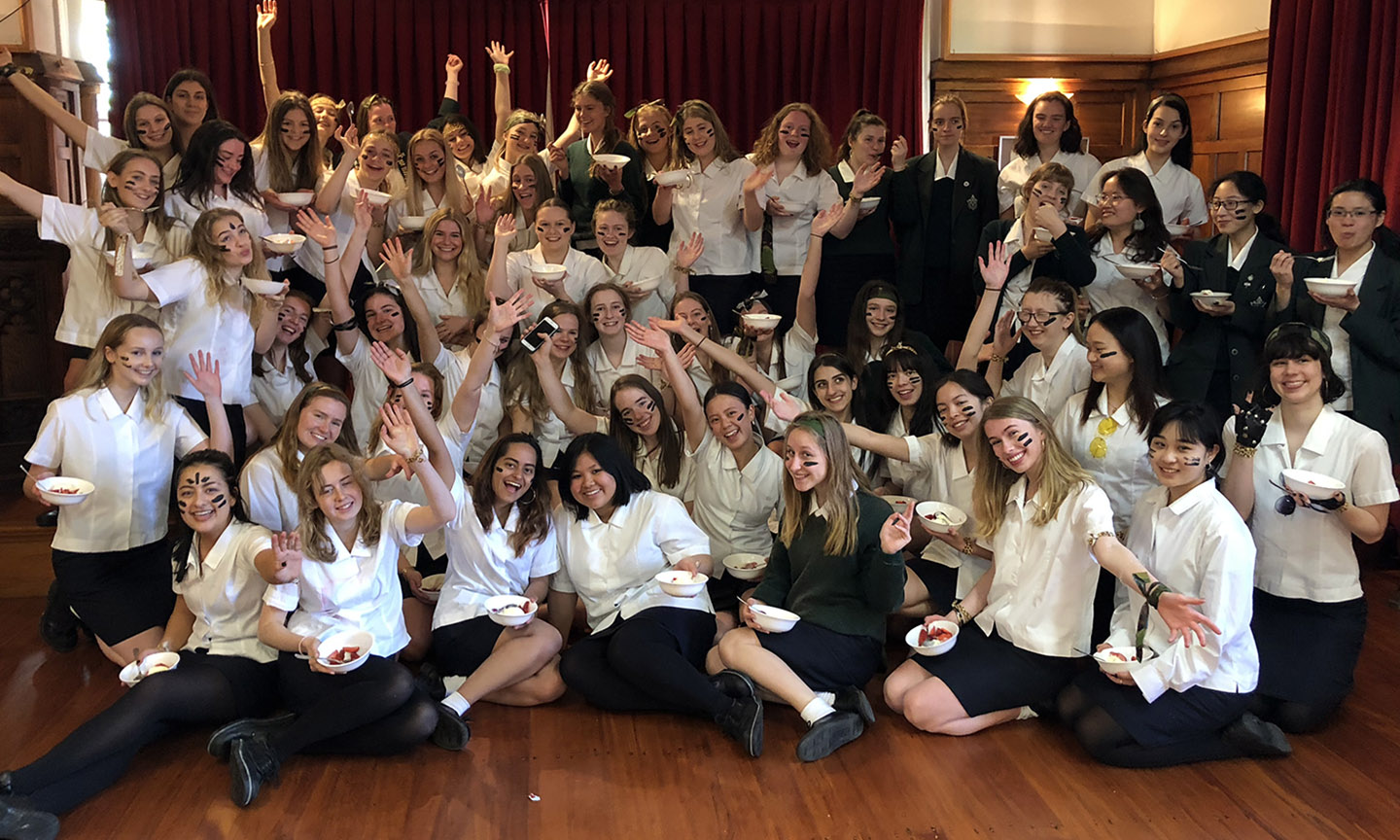 Seniors enjoy final day before Study Leave
The last day before our senior students head off on study leave is always fun, slightly chaotic and a wonderful reminder of the creativity and enthusiasm of our Year 13 students who are leaving us at the end of the year.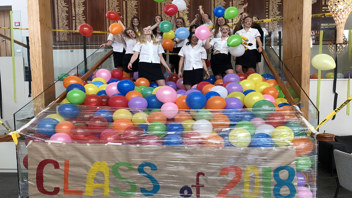 The day formally starts with communion,  followed by strawberries and cream at morning tea, generously provided by the Marsden Old Girls' Association, and finishes with a BBQ lunch. However our Year 13s were busy before all this, decorating classrooms, filling the foyer stairs with balloons and arranging for a bouncy castle to arrive on the field (much to the joy of our young Primary and Preschool students).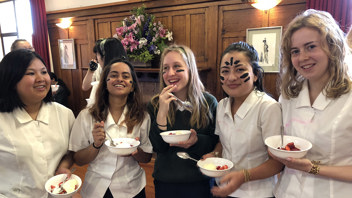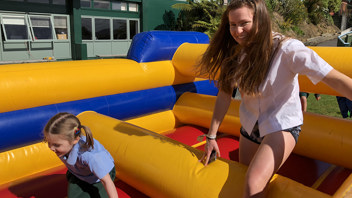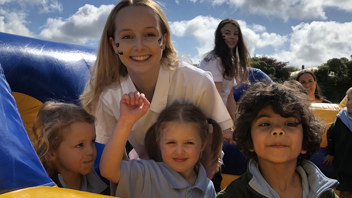 Now they are off on study leave we reflect on what a great year group our class of 2018 have been ... it's strangely quiet without them!