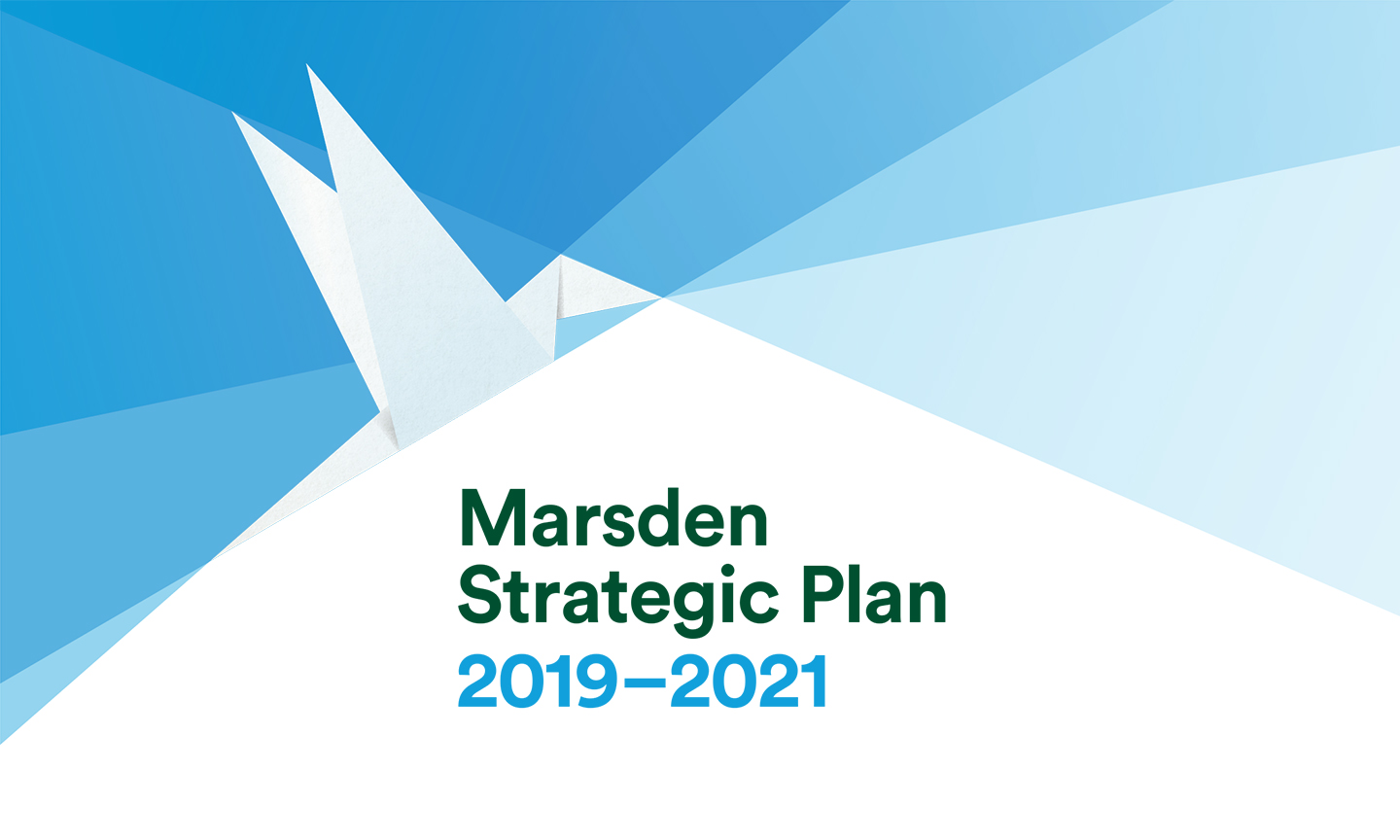 Principal Narelle Umbers launches Marsden Strategic Plan 2019–2021
Principal Narelle Umbers officially launches the Marsden Strategic Plan 2019-2021 at Old Girls' Day.
Press Release:
Another cohort of graduates will leave the Marsden kohanga (nest) this year – the nurturing yet challenging educational haven in which they have been equipped to take on the world. Their preparation has been holistic, evidence and future-informed, and we know they have what it takes to live meaningfully, accomplish all they set out to do, and experience genuine happiness. 
The Class of 2018 is no different to all those who have gone before. We are so grateful that Marsden's traditions across a proud 140-year history have seen each generation equipped to excel and influence positive social change in their time.
To ensure this remains the case for our current Year 1 students as they grow with us over the next twelve years, the Board of Management has spent considerable time collaborating with Principal Narelle Umbers to develop a revised Strategic Plan fit for their futures. We thank the 300 who contributed to the 'What next for Marsden?' discussions. Strong consensus emerged across the 29 groups of students, staff, parents, alumnae and School Association members who considered what it would take to keep producing graduates able to succeed in life and the world of work they will inherit. The themes that transpired allowed the chosen goals to be clearly articulated.
We are excited to launch the details of the Plan and look forward to the implementation of its five complementary goals over three years. We believe the delivery of these specific initiatives will ensure Marsden remains an outstanding, future-focused education provider, whose reputation for developing life-ready learners, will continue to make it the clear choice for girls in Wellington.
See Strategic Plan