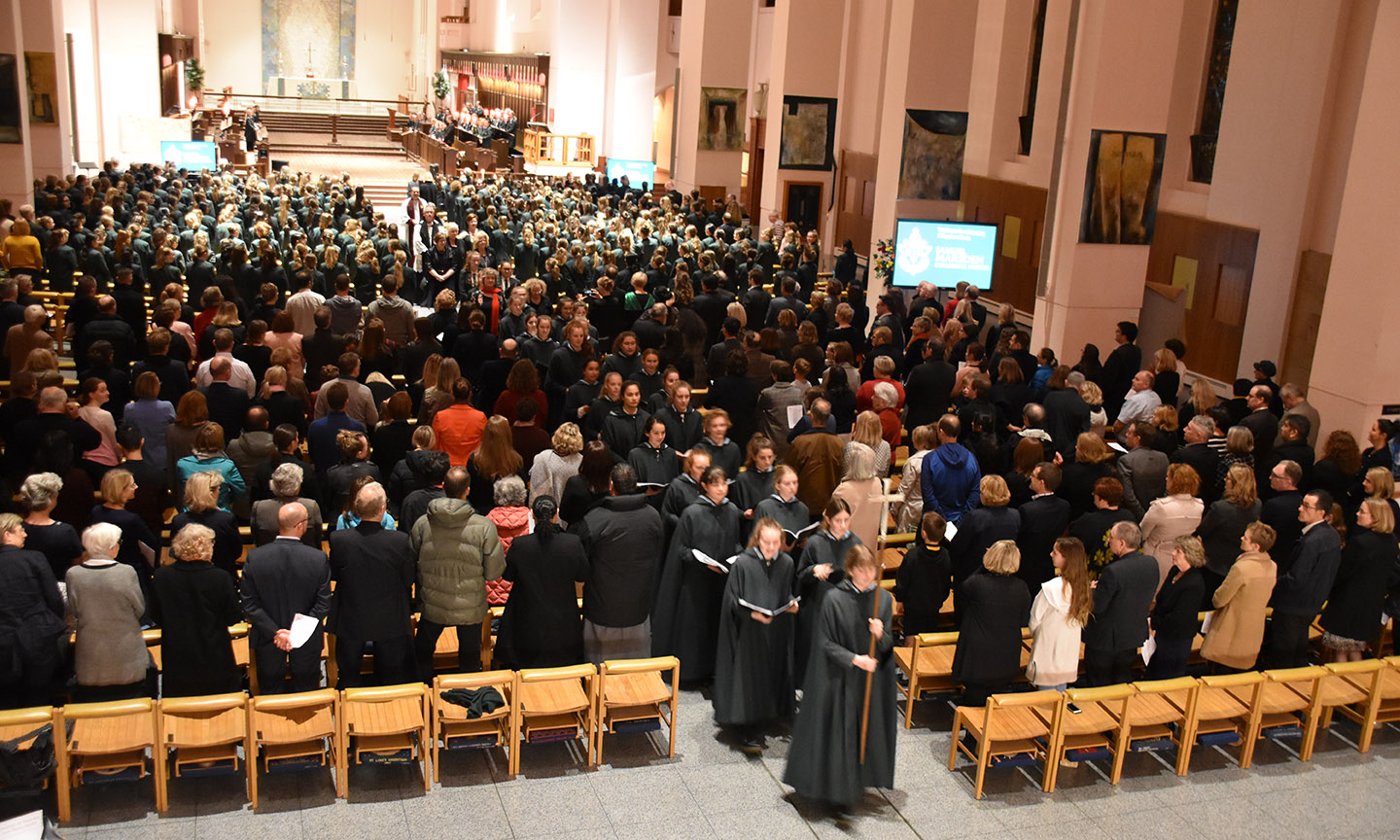 140 Years of Excellence in Teaching Celebrated
What an inspiring service at the Cathedral on Monday 24 September. With screens showing photos of Marsden through the years, Karori students joined parents, Old Girls and friends in a joyful celebration of Marsden's 140 years. Filled to capacity the Cathedral rang with the music of our hand bells, Larks and the Chapel Choir sang John Rutter's For the Beauty of the Earth very movingly and Altissime gave an exquisite rendition of Poulenc's Ave Verum.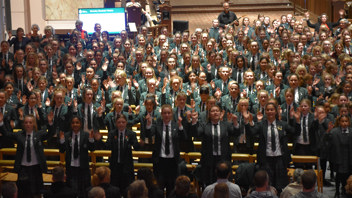 The school Waiata, Hamuera Matene composed by Year 10 student Araraina Takuira-Mita and performed by the whole school, was such a highlight that the congregation burst into spontaneous applause at its end.
Welcomed by Board Chair, Cheryl Middelkoop, we were delighted to hear of the 140 years of history from Head Girl, Bella O'Meeghan, plans for the future from our Principal Narelle Umbers and a final homily from our School Chaplain, Sarah King.
The warmth of all the Karori School brought together made for an uplifting and inspiring evening.
Read the Principal's message, Honouring Our Past, Imagining Our Future