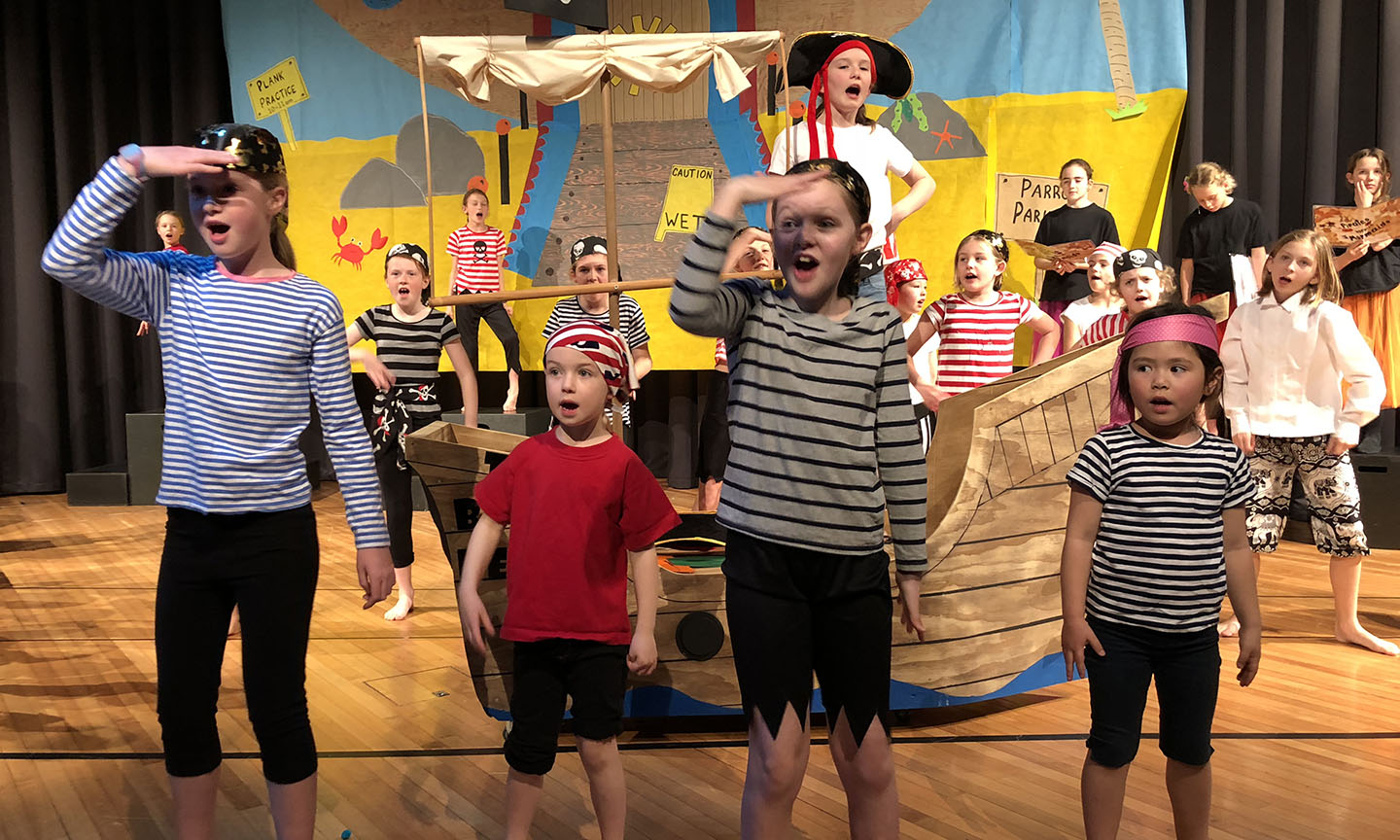 Primary onboard for a high seas adventure!
Heave-ho and away we went for two nights this week on a fantastic musical adventure on the high seas! With seven songs and and some wonderful characters, we joined Captain Scarypants on a swashbuckling adventure with her brave band of pirates, a hungry crocodile, a crew of feisty mermaids and, of course, one crazy parrot!  
The colourful Marsden Primary production of Pirates versus Mermaids was the culmination of months of preparation, learning songs and lines, characterization and choreography, set painting, wardrobe coordination and making parts of the pirate ship in the Waihanga, makerspace.
This from a Year 5 parent:
"So impressed by the show last night. The kids were all fabulous which was a credit to them but also to the very entertaining story and obvious effort from you that went into all the other aspects that make a production. My 6-year old came out of it and really sincerely said "that was a great show".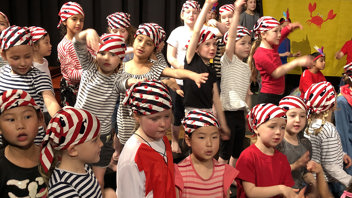 And this from a Year 3 parent:
"Congratulations, It was a brilliant show, we enjoyed it so much, they all performed very well, story, music, costumes are perfect, love the boat too, Thanks for all the hard work."
There are always so many people involved in making a show like this come to life and we want to thank each and everyone of them. You obviously put your heart and soul into and it showed. Bravo everyone!