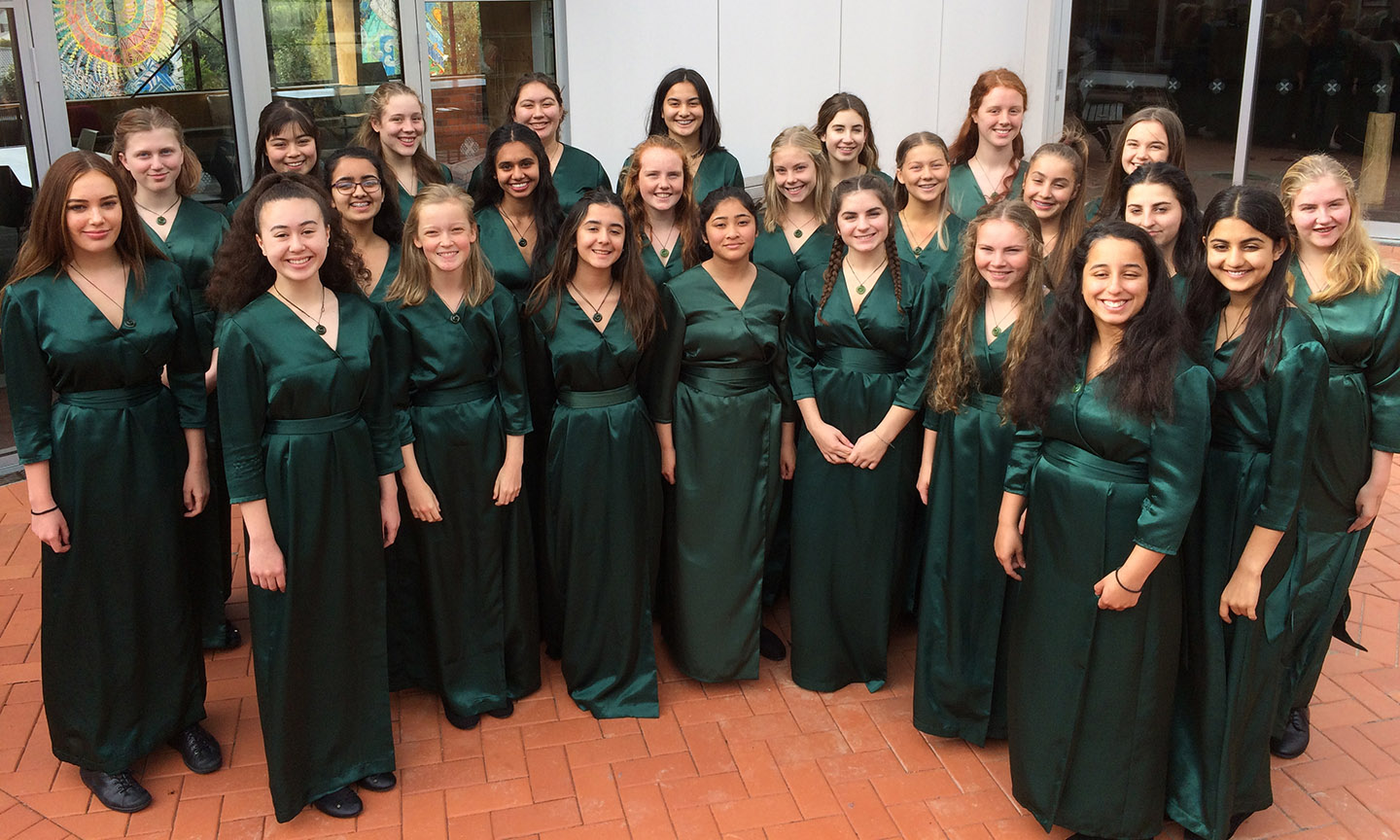 Excellence Award for Altissime
Altissime was one of twelve Secondary School choirs selected from The Big Sing Regional competitions in the lower North Island to compete in the inaugural Big Sing Cadenza in Whanganui on 19-20 August.
Christie Anderson, Artistic Director of Young Adelaide Voices, was adjudicator and also led the singers in a series of workshops. The festival culminated in a Gala Concert at the Royal Wanganui Opera House in which all choirs performed one song from their repertoire, as well as the three pieces from the workshops. At the end of the evening, each choir was presented with a Merit, Distinction or Excellence Award and we are thrilled for Altissime who received Excellence.
Warmest congratulations to all the girls and their Musical Director, Maaike Christie-Beekman.