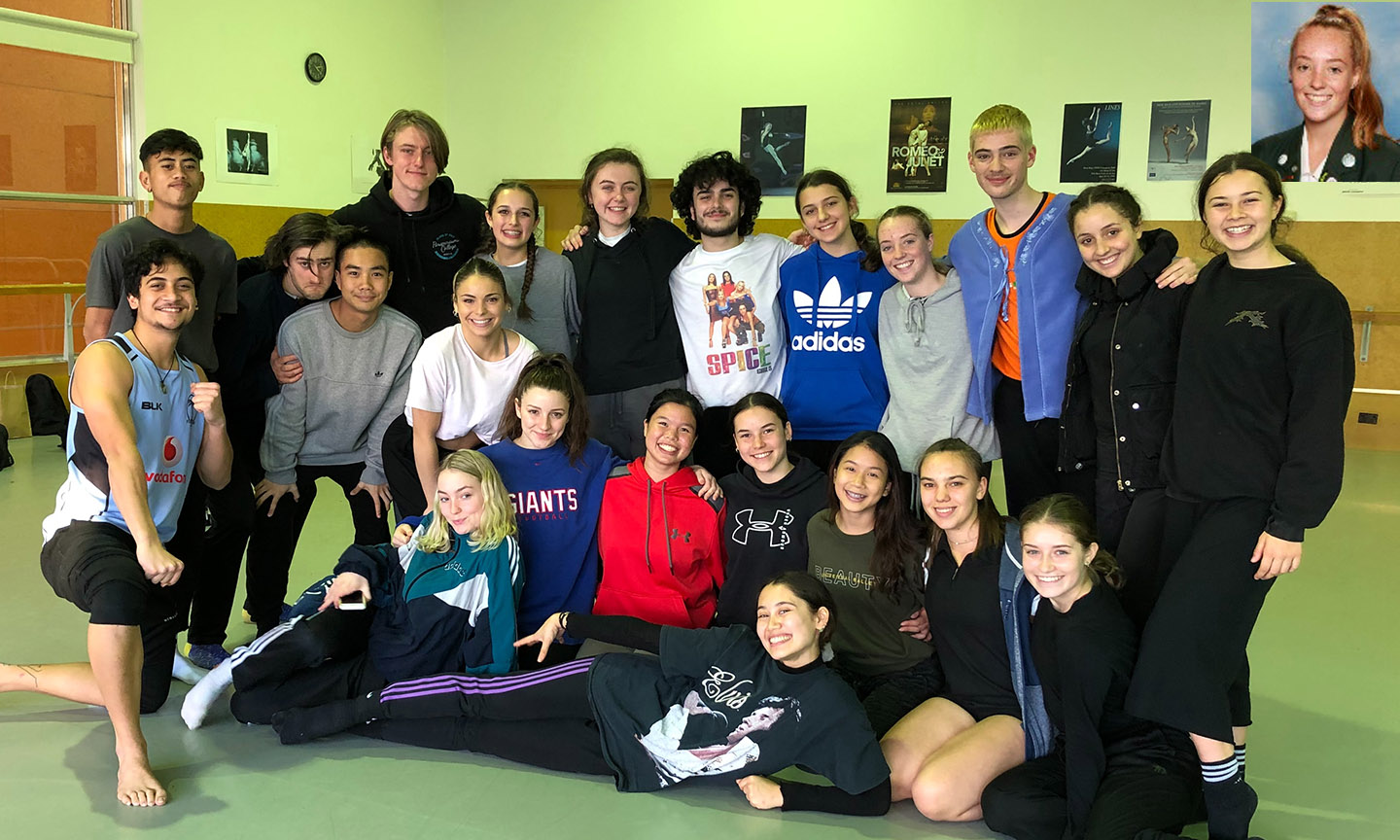 Students pursue performance opportunities
Some of our dedicated cultural students have been busy over the holidays, performing in workshops and competitions, here's what they've been up to:
Nia Butler
Nia Butler spent two weeks dancing full time.  The first week was her annual Winter School at New Zealand School of Dance with over 250 students from throughout the country attending the 5 days training. Then, as part of her Associates Programme with the NZSD as a Senior Contemporary student, Nia was able to dance full time for a week with the first year full-time Contemporary students. The classes included improv, composition, hot yoga, ballet and a lot of contemporary classes with guest tutors from overseas. This was a particular highlight for Nia and an amazing insight into the life of a professional dancer. 
Anabel Jamieson
Anabel Jamieson had a terrific time over the break. At the South Auckland Performing Arts Vocal Competition, she won two firsts and a second place and the Gwenneth Short Challenge Cup. Then at the Hutt Valley Performing Arts Vocal Competition, Anabel won five firsts, and many other awards, including the intermediate scholarship and the  Maxwell Jarman Challenge Cup.
But it didn't stop there, she has also been named as a semi-finalists in the Unsigned Only worldwide songwriting competition. From 6000 entries, Annie is the only New Zealand entrant in her category making the semi finals with her song 'By My Side'. Unsigned Only is the premier music competition in the world for indie and unsigned artists and we wish her all the best for the next step.
Jemma Chester
Jemma in Y13 also performed in the Hutt Valley Performing Arts Vocal Competition winning 1st place for NZ Composer as well as two other trophies and the award for the Most Versatile Performer. Jemma also won the Senior Scholarship.
Amy Nathanson
Performing in the same competition, Amy Nathanson in Y11 won the Jazz, Own Composition and Music Theatre categories, along with a number of second places and a very highly recommended.
Bravo girls! You have really made the most of your holidays pursuing your passions. Well done!