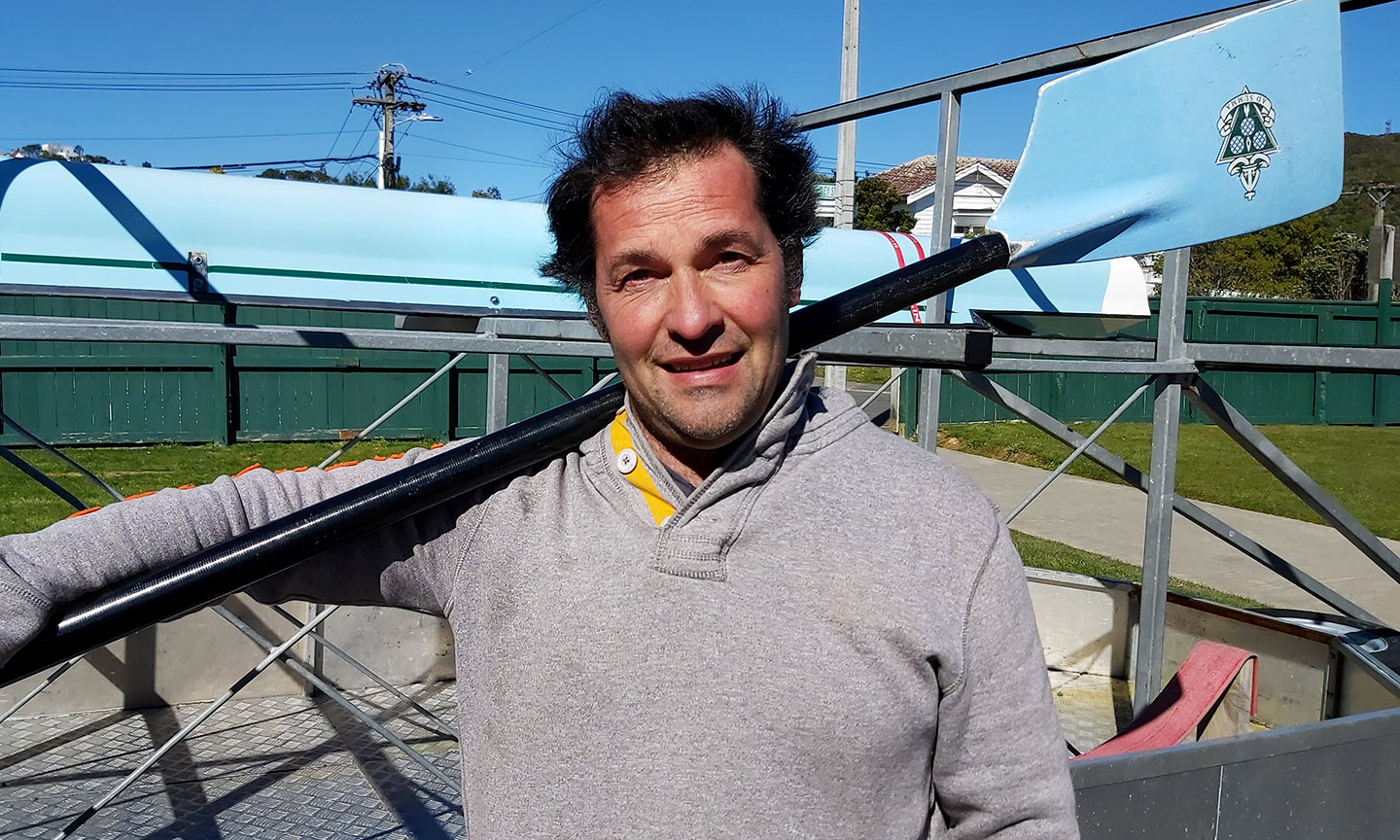 Marsden appoints new Rowing Director
Marsden School is thrilled to welcome Pedro Figueira as our new Director of Rowing. Pedro has an extensive rowing background with 18 years of coaching experience, most recently as the full-time Head Coach at Star Boating Club.
Pedro began his coaching career in the UK. He worked in clubs such as the London Rowing Club, Oxford University Lightweights and Latymer Upper School before returning to his home country of Portugal to work at the University of Coimbra. After three years at the university, Pedro was invited to become National Coach for the Portuguese Rowing Federation, taking several crews to the World Championships at Senior and U23 level. While he was their National Coach Portugal won their first gold medal at a World Cup.
Pedro and his family chose to move from Portugal to New Zealand in 2017 so that he could be in "the powerhouse of world rowing." Arriving in Whanganui, Pedro worked with senior and school athletes at Aramoho Whanganui Rowing Club for 18 months. He left there to join his wife and children in Wellington and with his credentials Marsden School is excited to see where he takes the Samuel Marsden rowing programme.
Pedro has a Bachelor of Law and a Masters in Sports Management along with a Level Two Rowing Coaching Certificate. Samuel Marsden Rowing Committee Chair Pip Loughnan said, "Marsden is privileged to have Pedro here to lead our girls and extend our rowing program. Our vision is to develop a truly high performance programme and we are confident his skills and experience in different environments and cultures will enable him to help us do that."
Pedro first became interested in rowing in 1988 when he watched an Olympic eight on TV. He was only 12-years-old at the time but says, "I knew then I was hooked and by October 5, 1988, I remember the exact day, I started training at a local club." One of his driving passions is to make sure that rowing is fun for the athletes with a focus on their overall wellbeing and that is one of the things Marsden was looking for in hiring a new Head Coach.
Marsden Director of Pastoral Care and staff liaison for rowing Anne Field says, "Marsden is the first Visible Wellbeing School in New Zealand and the wellbeing of our students is of utmost importance. We have seen over and over again that the girls involved in our rowing programme gain time management skills, celebrate teamwork, build friendships across year groups and gain confidence in themselves. We are thrilled to have Pedro here to build on the foundations established by our former coaches."