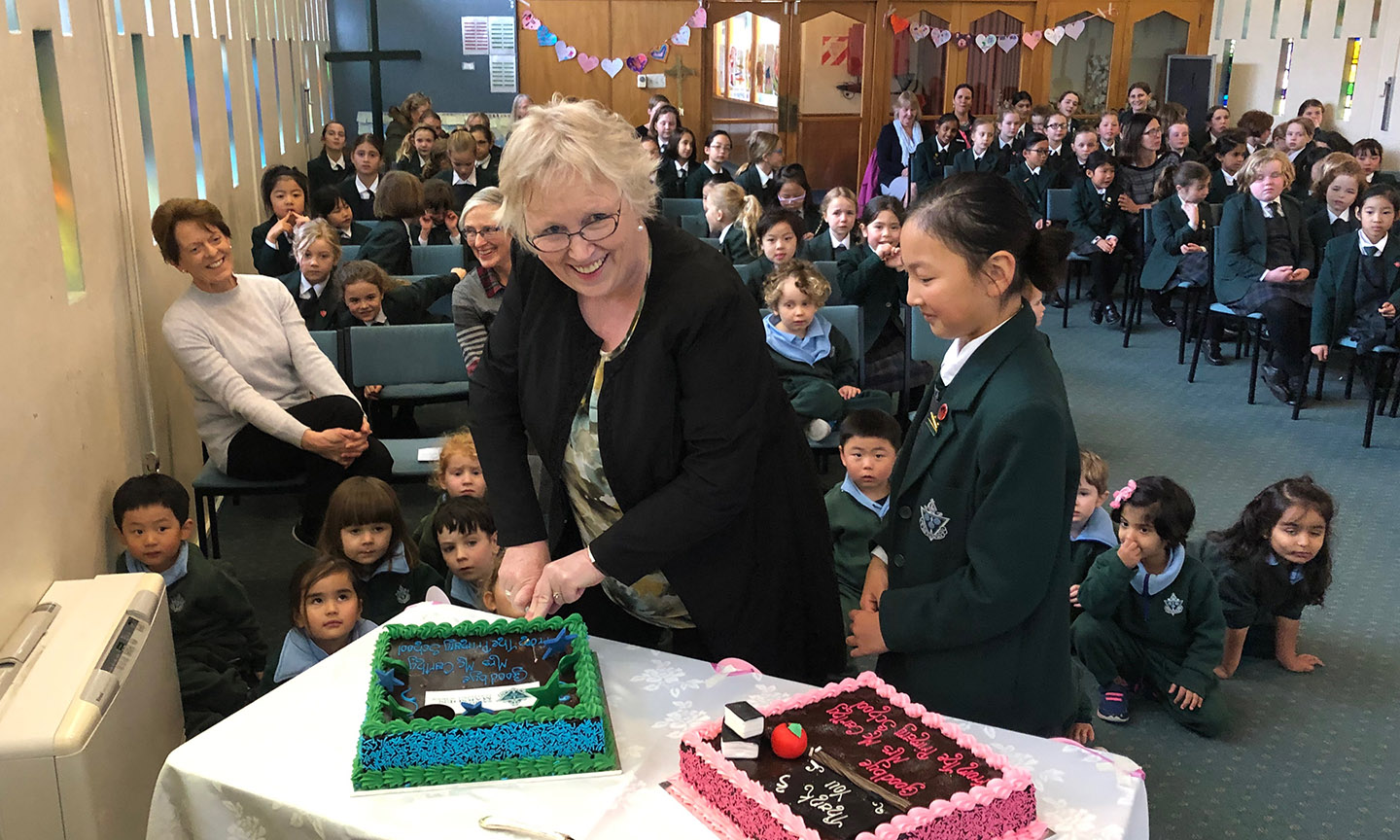 All the best for your retirement, Celia
Marsden Primary and Preschool students said an emotional farewell to Director of Primary, Celia McCarthy this morning in a special celebration in the chapel that had been decorated with hearts. There was cake of course, speeches, singing, lots of presents from every year level, including a beautiful tree picture signed with a fingerprint by every Primary student, and at the end ... a special hug for everyone.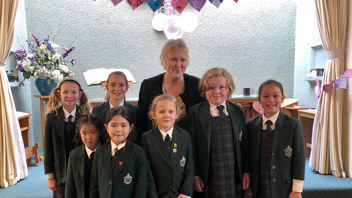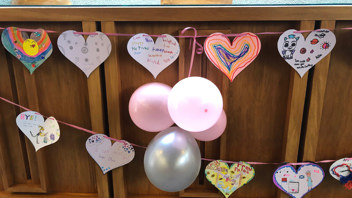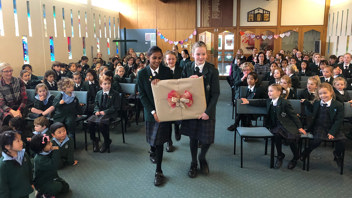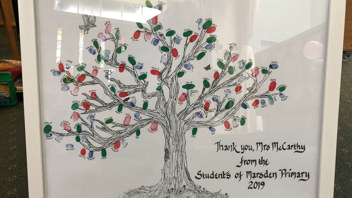 Celia is retiring in her 20th year at Marsden. She has held a variety of roles during her time here including teaching Y4 and Y6 in Primary, teaching Maths, English, French and RE in the Middle School and Positive Psychology in the Senior School, and she has undertaken leadership roles as Dean of Middle School and Director of Primary. For 12 years Celia's leadership of our Primary School has been characterised by strong relationships with staff, students and families, and her caring presence will be missed, along with her ever-present Scottish accent! Celia will be heading to Scotland to spend time with her mother who is entering her 90th year.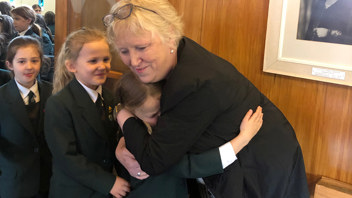 She was formally farewelled by Staff and the Board this afternoon with much warmth and aroha. Dear Celia we will miss you, all the best for your retirement!
See more photos on our Facebook page