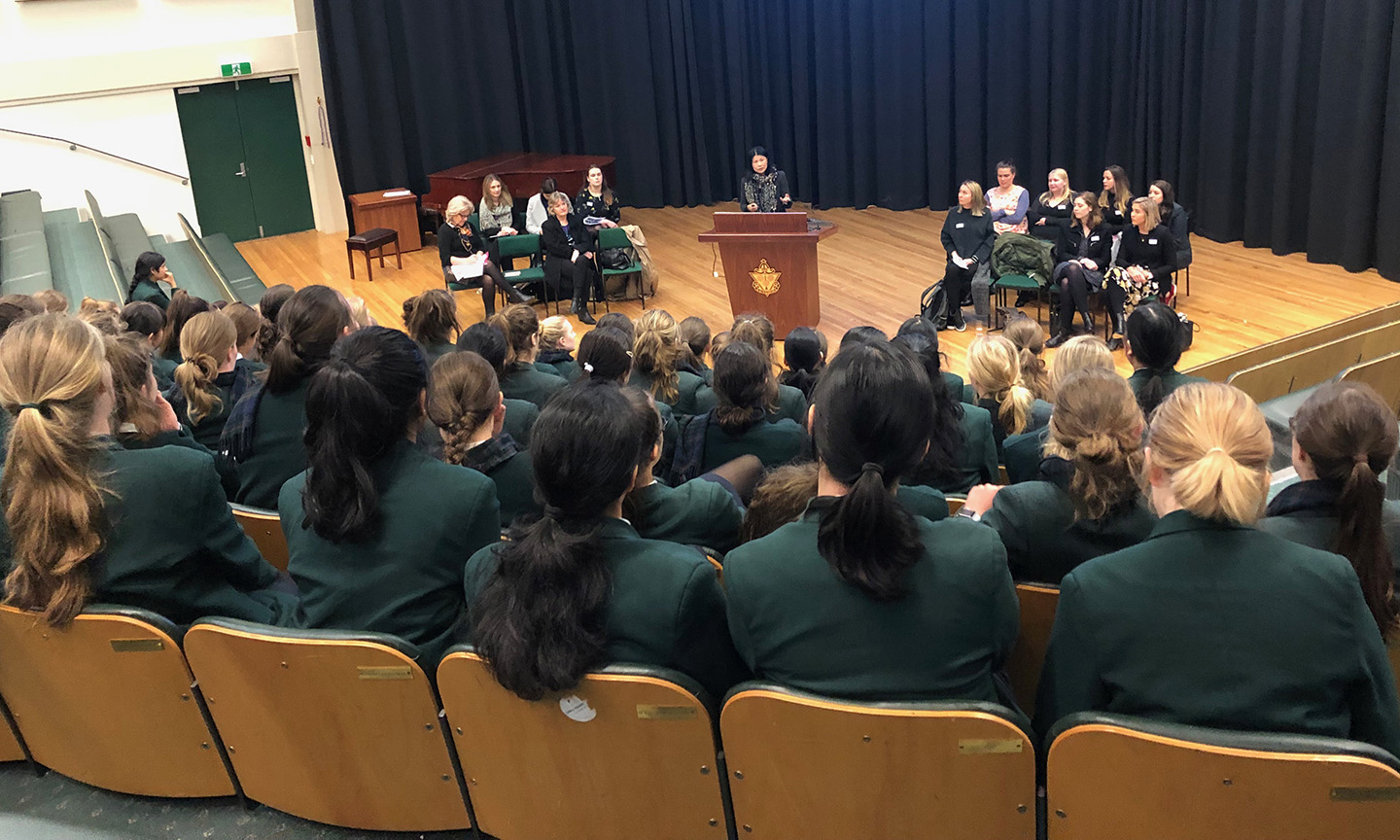 Preparing for the Workplace
The world of work is very different today.  Our students hear this message repeatedly – but they don't usually get to hear it from young women, only ten or so years older than themselves, who are finding their places in a diverse and dynamic workplace. At the end of Term 2 we hosted a forum for senior students, inviting 11 amazing young women to share their work stories.  Their common theme was the importance of being open to opportunity, expecting twists and turns along the way and following your passion. This was a fantastic mentoring opportunity and left our students with a lot to think about, as they contemplate their next step.
Working from the brief 'your degree does not define you', each presenter shared her story. Here are just some of the messages that we heard: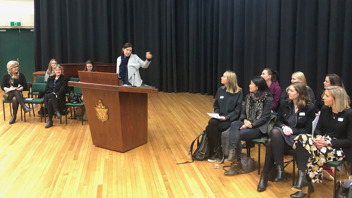 Veronica is the founder and CEO of Humble Bee, working to reverse engineer the nesting material (a natural plastic) of a solitary bee and developing a method to manufacture it at scale. She talked about 'talent-stacking'. It is your diverse talents that make you valuable as an employee. Learn by your failures. Ask good questions, stay curious, find your tribe and collaborate.
Jemma is a creative partner at Special Ad Services. Her role in design, marketing and creative consulting led to her talking about the art of the hyphen: learn more than one discipline, grab the ball and run.
Haley's work has taken her from parliamentary research to Fonterra. She talked about the importance of getting over the 'imposter syndrome' – the internalised fear of being exposed. Have self-belief, be versatile.
Amanda, now working at Chorus, talked about the importance of battling timidity, of good mentoring and working in teams. There is satisfaction in taking on a big project and dealing with it.  Your most important learning is learning how to think.
Sonya saw a gap in the market and co-founded her business Sharesies around it.  It's ok to be the dumbest person in the room – learn how to get an answer to what you want to know. Her mantra is 'I want to be me and do great work'.
In her international financial career, Fiona, now with Z Energy, discovered that the ability to know how to learn a language is hugely important. In the global marketplace it's important to think about cultural diversity.
Natalie at Decisive Flow has learnt in her IT career that there is a great need for smart women to change the internet. It needs diversity.
Eva saw problem-solving as an extremely important skill in her career at Deloitte.  She is passionate about 'breaking up the boys' club' in the tech industry.
Toni is a start-up and growth executive.  She went –on a very squiggly line - from a law career to COO where she builds infrastructure and culture at Montoux. She advocates pushing yourself out of your comfort zone into the space where the magic happens.  She loves having fascinating and complex problems to solve.
Chloe's background in debating and public speaking have influenced her career. She has worked in politics and international trade and now in finance and consultancy at Deloitte.  You don't have to make your career choices yet!
Shadoe overcame personal doubts and an initial lack of direction to find her space. she was involved in setting up Five and Dime Storytelling - a company involved in branding, research and identifying strategies for marketing with integrity.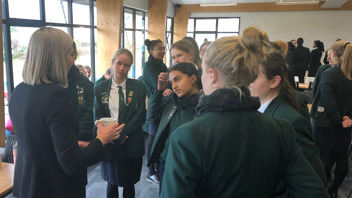 It was a privilege to be in the presence of such inspiring, grounded, intelligent and passionate women. A lovely by-product of this Marsden event is that our presenters have found each other! They have gone on to meet and share their stories, challenges and experiences. Just another example of the importance of great networking.
Thank you to Marsden parents Dave Farrelly and Andrew Simmonds who gave us the initial contacts to set this event in motion.
And a huge thank you to:
Fiona Chan, Natalie Ferguson, Amanda Hicks, Stephanie Meyers, Haley Mortimer, Toni Moyes, Chloe Oldfield, Eva Sherwood, Veronica Stevenson, Shadoe Stone, Brenda Stonestreet, Jemma Titheridge, Sonya Williams.