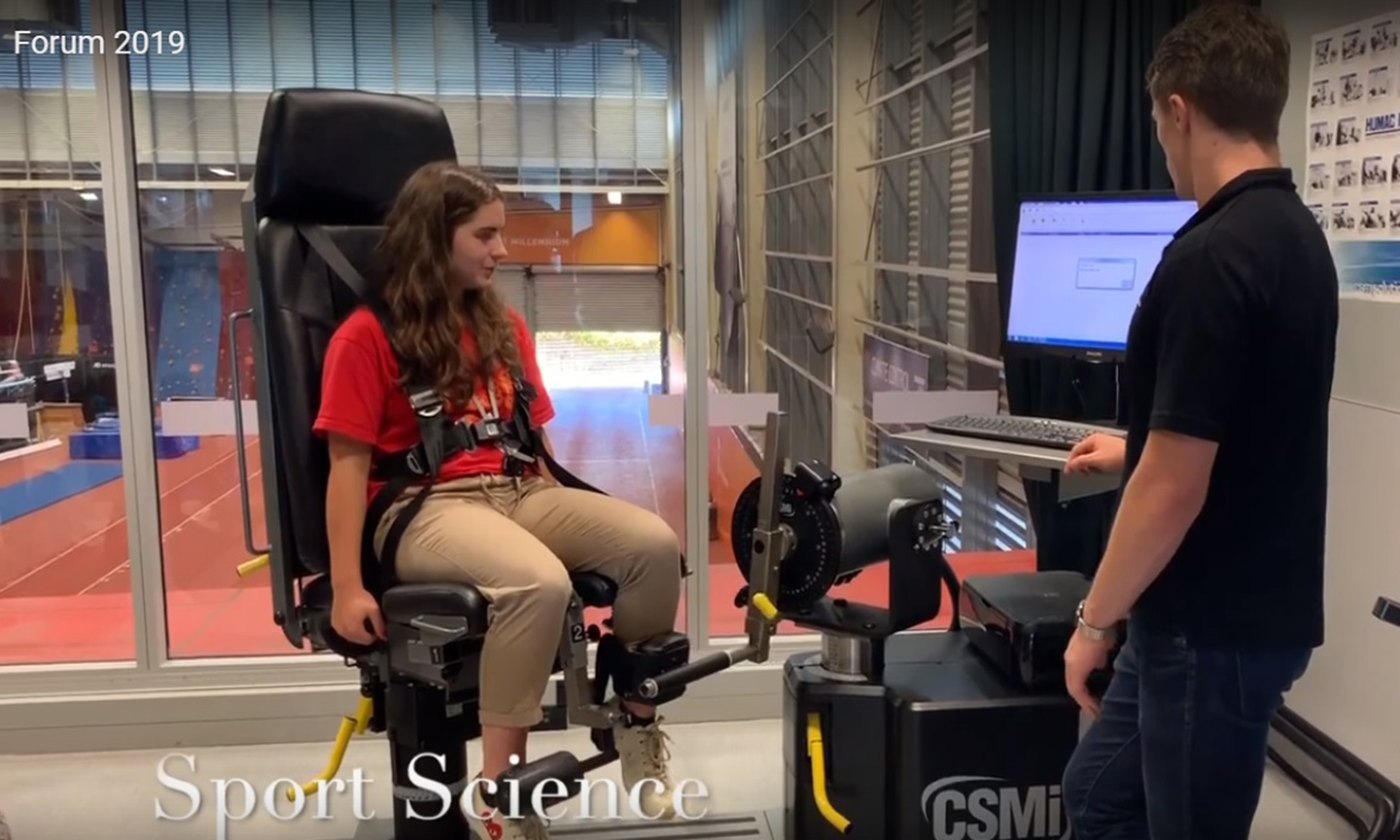 Rotary National Science and Technology Forum 2019
For Marsden Year 13 student, Anna Reed, the Rotary National Science and Technology Forum in Auckland in January this year was 'truly life-changing!' Anna was one of 170 from around New Zealand to attend this two-week residential programme for outstanding all-around science, maths and technology students. The following is taken from Anna's report back to the local Rotary Club on her amazing experience.
A day in the life of a Forum student was similar to a school day with 3 hours of lectures in the morning separated by lunch then 3 more hours of lectures. Dinner was followed by a recreational activity such as a talent show or practicing for the semi-elite choir. On arrival, students were divided into teams of 28, and Anna quickly settled into Team Red along with 2 advisors.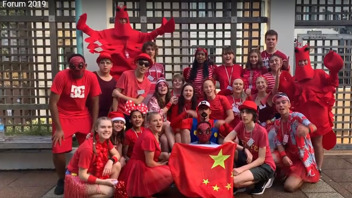 During the first week all the groups had lectures at the Massey University campus in Albany, taking part in workshops such as nutrition (discovering how bad sushi really is for you), using chemistry to separate pure alcohol from wine, experiencing the physics of liquid nitrogen when poured into your hand and learning about molecular biology by extracting DNA from fruit.

Over the weekend students had free time to explore Auckland, attend the Forum disco, and try sand engineering at a hotly contested sandcastle competition at Long Bay. Anna said "We got to experience Auckland as a city during those days, traveling to cool niche spots and getting hopelessly lost on the Auckland train system, we became a strange mix of locals and tourists. Although the sightseeing was fun I think we were all very happy to get back into the lectures again for week two."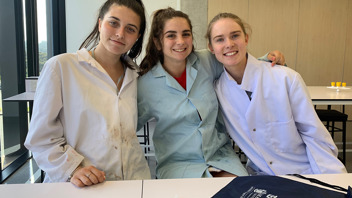 The thing that made Forum truly life-changing was the collaborative learning. The teamwork and leadership skills I gained in two weeks was astounding.
Anna Reed, 2019
The second week was spent building robots, learning to code and tackling 3D programming. Anna freely admits this was not her strong suit, but appreciated the assistance from other members of the Red Team who were more than willing to help. Further biology lectures followed about various organic compounds but Anna's personal favorite was dissecting a sheep's heart and lung. As an aspiring nurse, Anna said "that lecture was definitely a highlight as it really solidified my decision to do a Bachelor of Nursing, it also gave me an amazing insight into Auckland's medical school and the facilities they provide."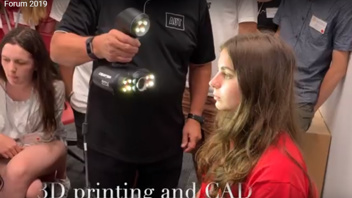 Two weeks flew by and at the final Forum dinner Anna was voted 'Champion' by her Red Team, as the person who showed the most leadership, and cooperation skills. Finally, it was time to say goodbye.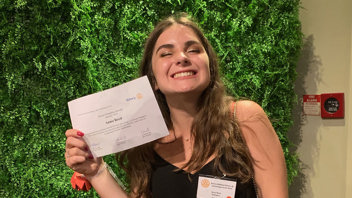 Anna sums it up with: "I could stand here and tell you the amazing experiences are what made Forum great and yes those were a huge part of it, but the thing that made Forum truly life-changing was the collaborative learning. The teamwork and leadership skills I gained in two weeks was astounding. Because science and technology are not up to one person. It's about the ability to work in a group, Science is about being able to use the strengths of a group to overcome shortcomings and work towards achieving or discovering a common goal. The Forum was exactly, and yet so far beyond, what I expected. I made friends from all over the country, made some incredible memories, and learned useful skills. Thank you so much for your support throughout my adventure, I literally couldn't have attended Forum without Rotary's assistance."
Marsden Head of Science, Gabrielle Gunn, is very proud of Anna, the learnings she took away from the Forum and her report back to Rotary saying ... "She spoke brilliantly - she was enthusiastic, humorous and informative and answered Rotary members questions thoroughly!" 
Well done Anna!