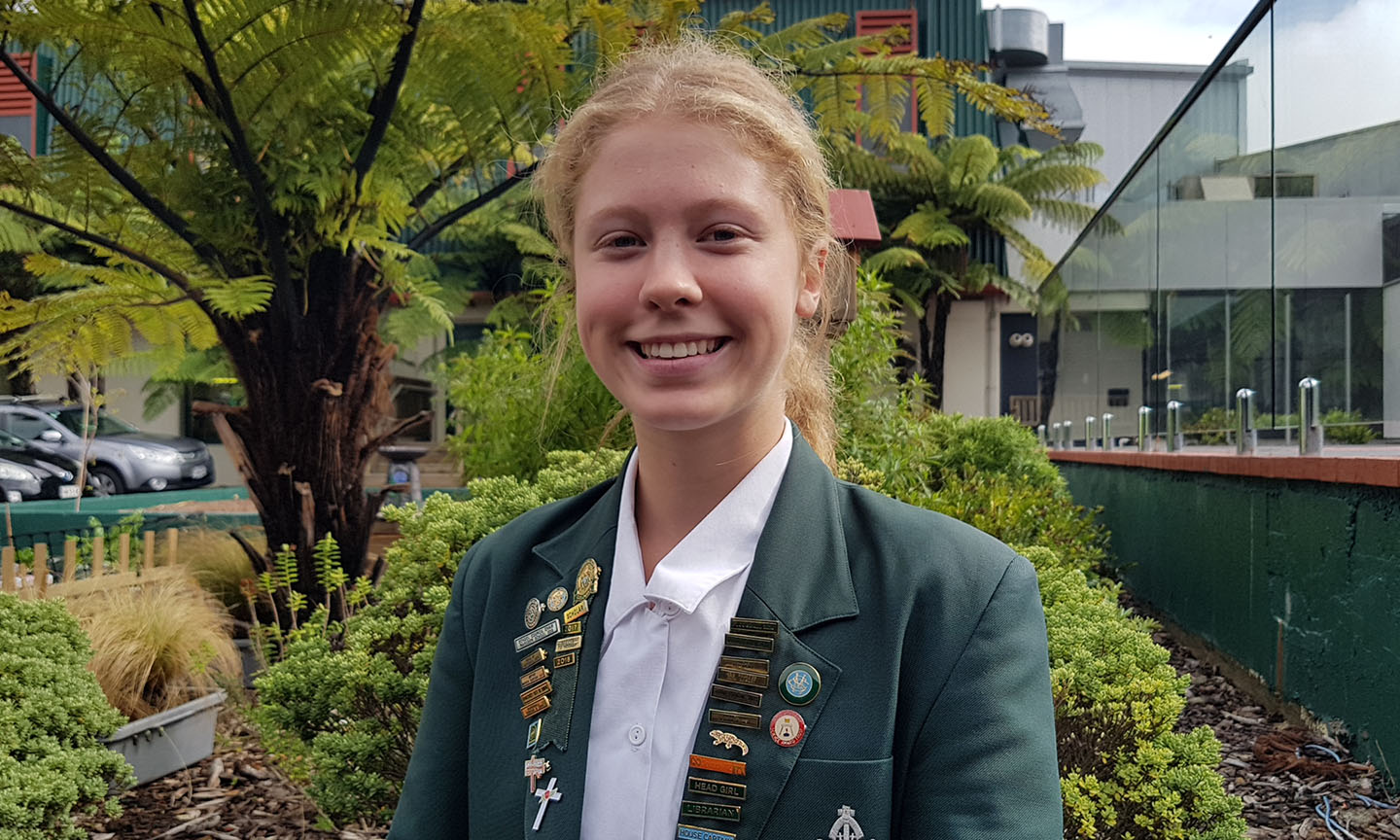 Passion for the Environment
We warmly congratulate Marsden Year 13 student Emily Stewart who has been selected from over 400 applicants for the prestigious Sir Peter Blake Enviroleaders' Forum. The forum is run by the Sir Peter Blake Trust which was established in 2004 and is dedicated to continuing his environmental leadership legacy, inspiring people through life-changing programmes. Emily joins 54 other secondary school students, chosen for their passion for the environment, who will attend a week-long leadership development adventure in the Waikato on 12-18 April.
This fully funded programme allows students to learn more about the environmental issues related to climate change, our oceans, freshwater, and biodiversity.
Develop leadership skills while participating in outdoor activities.
Meet and engage with inspiring and informative speakers, including experts from the Ministry for the Environment, Sir Peter Blake Trust alumni, local and national politicians, business and community leaders, and like-minded peers.
Delegates to YELF are eligible to join future Young Blake Expeditions as student voyagers.
Emily definitely leads by example. She plays an active role in the non-profit student-led organisation, The Winter Project, based at Marsden. Students collect warm second-hand winter clothing to deliver to local Wellingtonians in need. She has been a recipient of the Absolutely Positively Wellington Student Award for Service to the city for this project.
As Head of School Council Emily has already been researching the possible purchase of water bottle filling stations so she can take an informed proposal to the Principal. This initiative would mean students could refill their own water bottles at school and reduce single bottle usage. This is just the first of a number of changes she proposes to support the school's sustainability goal this year.
Emily has a strong social conscience and driving need to make a positive difference, and her experience at the Sir Peter Blake Youth Enviroleaders' Forum should further empower her to do this.
We look forward to hearing about her experience.