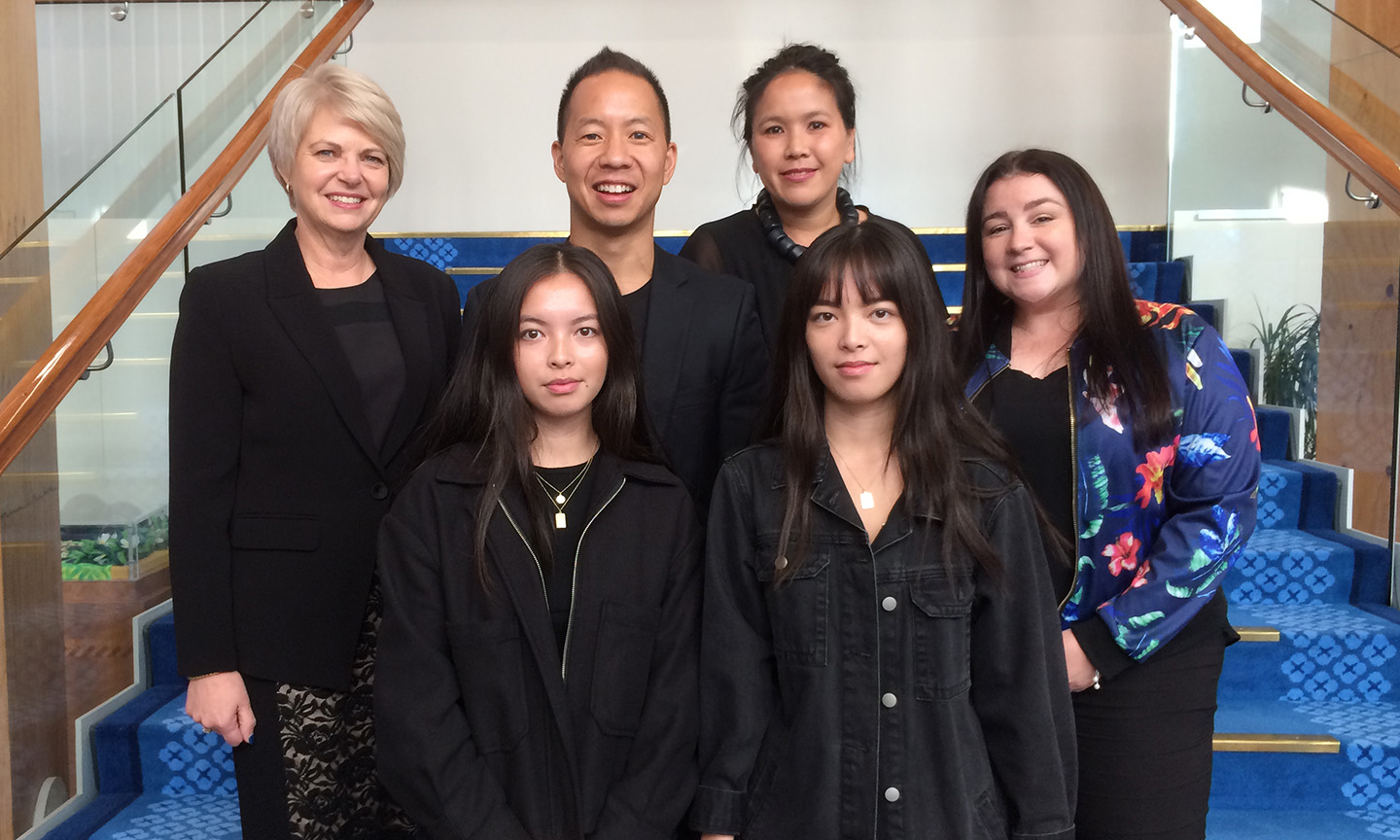 Victor Huang, Social Entrepreneur
Marsden Innovation Series #3
We were delighted to welcome Social Entrepreneur, Victor Huang, as our Marsden Innovation Series speaker this morning. 
Victor learnt early entrepreneurship as a youngster, spending as much time as he could in the garage with his father who patented over 13 inventions. A self-confessed nerd, Victor also spent many hours learning and developing software. So it's not surprising that he moved into the film industry after first starting out as a fashion photographer. He has been a visual storyteller for 20 years, making documentary films, working in animation, pre-visualisation, and cinematography. He has spent 11 years at Weta Digital with the last project he worked on, Avengers: Endgame, achieving amazing heights with their visual effects.
A life-changing trip to Hawaii with a friend presented Victor with an unplugged experience that opened his eyes to the need to protect our world's ecosystems. This led him to trade his animation career for a "life that maximises happiness", spending time with his loved ones and working for something 'bigger'.
As a result, Victor has launched design lab 'Go51', a social enterprise where 51% of the profits support environmental, wildlife and ocean conservation. The remainder funds the development of new technologies aimed at energy independence and ecological sustainability. Currently, they are developing a residential wind-powered solution for Wellington City. The 'Anyhome Turbine' will be a near noiseless personal household, bird-friendly, wind turbine.
Stop living in the past, look to the future, don't tread water ... if you see a gap in the market fill it, or someone else will. Don't be afraid to ride new waves, you will fall down but that is okay. Fail hard, fail often, wear your failures as a badge of honour, those who fail are also the doers in this world.
Victor Huang, 2019
If we accept that nothing is permanent except change, and embrace the opportunities this change in technology offers us, we can leverage this to enhance what we do and make an even greater impact on our world. Victor Huang is certainly one person not afraid of embracing change, and we look forward to hearing more about his exciting new environmental ventures in the future.
As a side note, we learnt that Victor is the brother-in-law of Old Girls' Natalie and Stephanie Chin. It was lovely to see them back at school this morning along with Victor's wife Vanessa (pictured above).