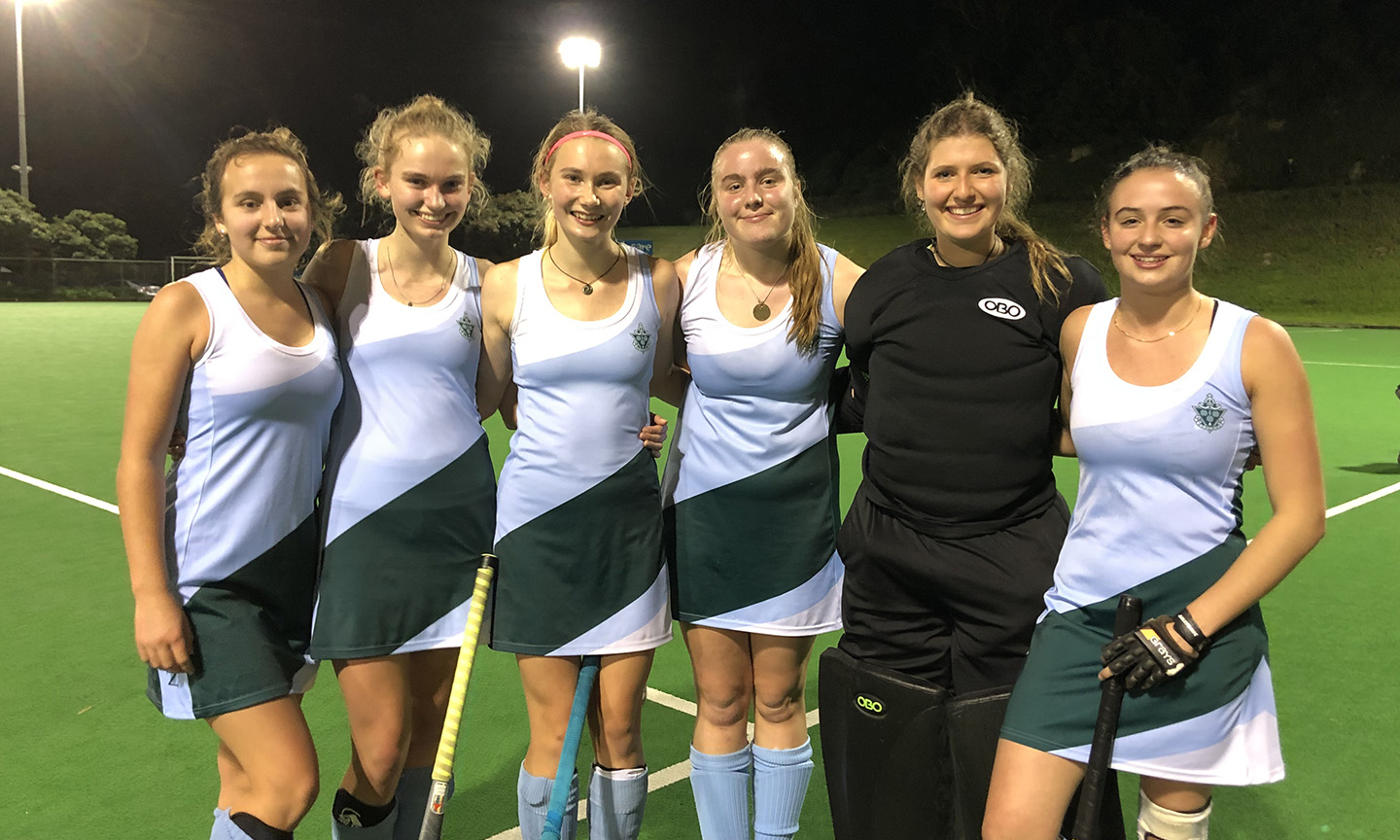 Hockey talent recognised
Congratulations to the six talented Marsden 1st XI hockey girls who will represent Wellington and the wider region in the U18 age group. Maia Shackelford and Kate Thomason will play for the U18 Capital Team and Ida Brown, Skylar McClelland, Nika Reichert and Nina Simmonds will play for the U18 Wellington team.
Being selected for the Capital Team is a huge achievement for Y13 Maia Shackelford. While she has played rep hockey in past years, this is her first year as a Capital representative. "I am extremely excited to have been selected to play for Capital and represent the Capital Region in New Zealand hockey." The Capital region extends from Buller to the Wairarapa and includes more than 7,500 registered hockey players each year. Maia attributes her success in part to the training she got playing at Marsden and especially the MX Hockey specialist programme that Marsden brought in to give students the opportunity to upskill and improve their fitness.
The four Marsden girls chosen to play for the U18 Wellington team will also play in national tournaments in 2019 representing Wellington. When asked to comment on the achievement of these students Marsden Director of Sport Eliott Brookes said, "I've watched these girls develop their skills over their years at Marsden, it takes a great deal of training and support to play at this level. We applaud their determination and commitment to training and fitness and will continue to support them as they represent Wellington throughout New Zealand."
All the hard work has paid off, well done girls!