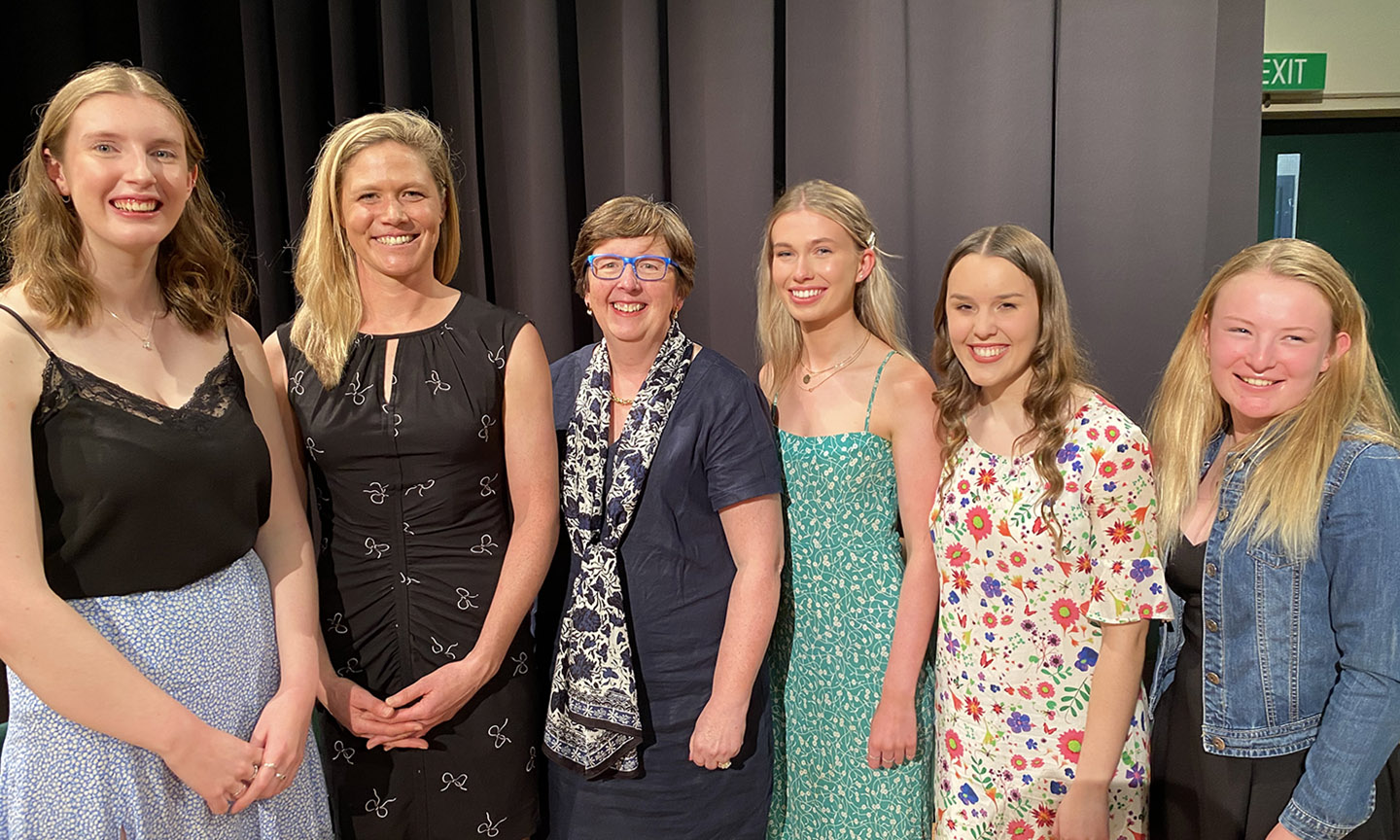 Gold Duke of Edinburgh's Hillary Awards
The Duke of Edinburgh's Award is an internationally recognised programme adopted by over 130 countries throughout the world. 
It is with great pleasure that we congratulate Marsden Old Girls, Isabella Warner, Kate Dobson, Amy Cooper and Olivia Hartshorne on receiving their Gold Duke of Edinburgh's Hillary Awards this week. The Gold Award takes a minimum of 12 months to complete and is a personal challenge, not a competition against others. It pushes participants to their personal limits and recognises their achievements.
Marsden offers the Bronze Duke of Ed challenge to all Year 10 students. There are three levels, Bronze, Silver and Gold. Each comprises four sections - Skills, Service, Physical Recreation and Adventurous Journey. Participants complete all four sections at each level in order to achieve their Award. At Gold level, participants also complete a Residential Project.
The awards were presented at a special ceremony at Marsden. Kate McIlroy, who is also a Marsden Old Girl, was guest speaker. Kate spoke about the importance of resilience and the ability to overcome setbacks and that in completing the Gold Award they will have had to overcome many, many challenges.

Once again congratulations to these amazing women! It was so lovely to have them all back at Marsden.


Recipients pictured with Kate McIlroy and Marsden's Pastoral Director, Anne Field, who was delighted to be at the presentation.