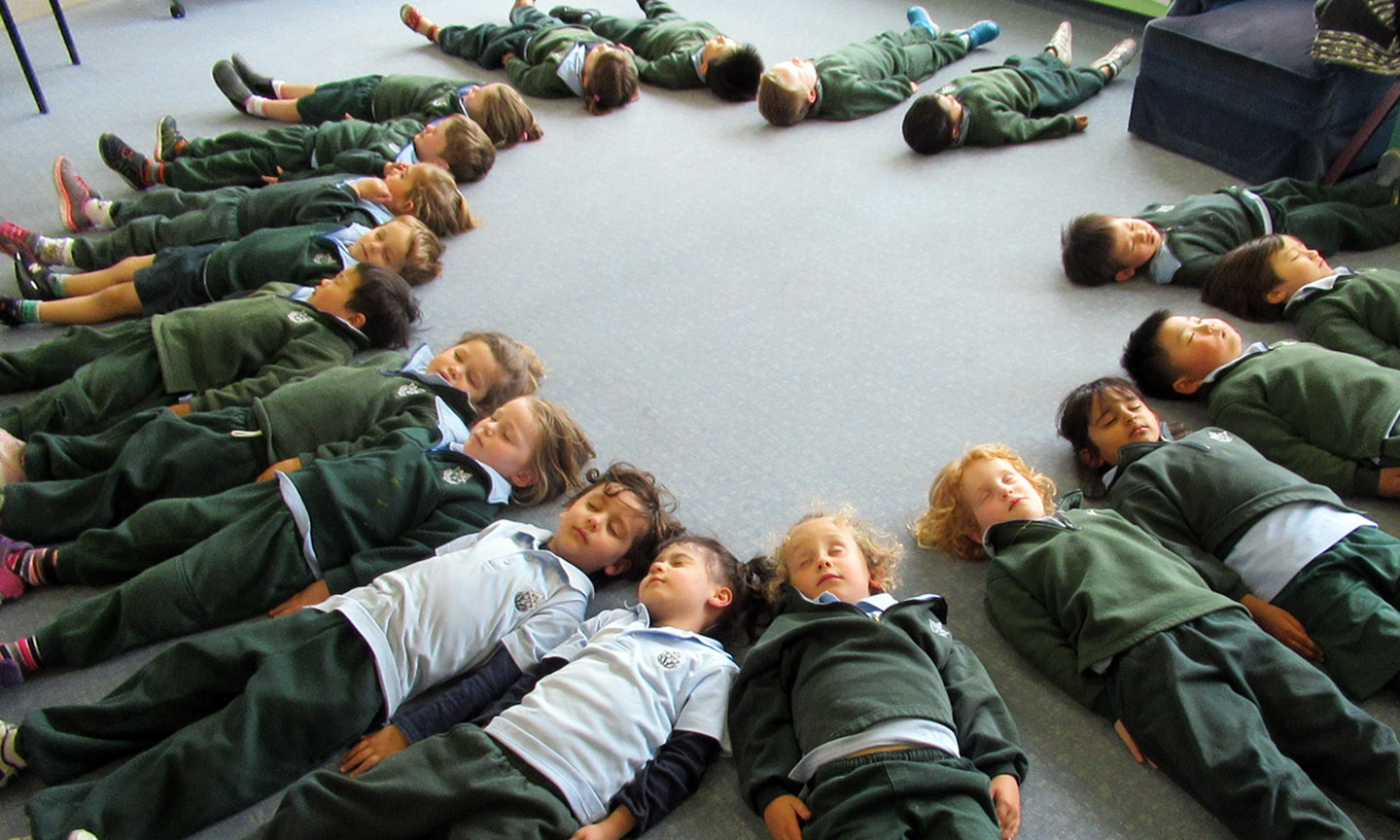 'Make a Silence'
Preschool students have been doing some quietly exciting Visible Wellbeing™ work, learning relaxation and meditation techniques.
Inside they call it 'make a silence' and outside it is called 'sleeping lions'. Students create a silent space together, lying perfectly still with the eyes closed for 3-4 minutes, then they get up and move around.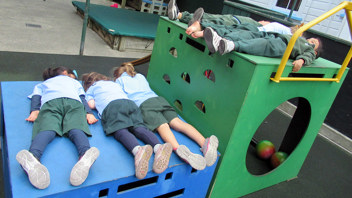 What has amazed staff is that the children keep asking to do it again and again. How wonderful they are learning to enjoy silence and stillness from such a young age.