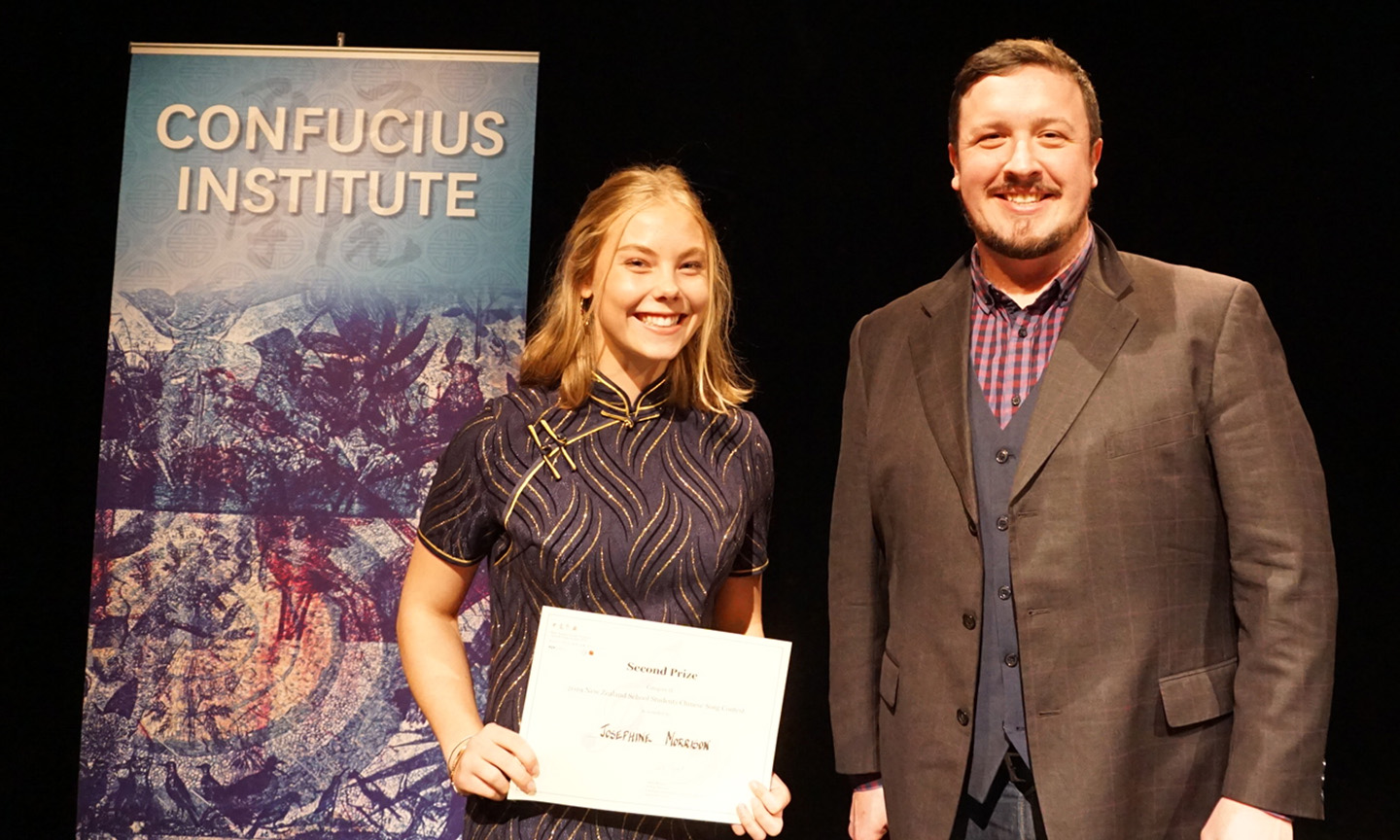 Second in New Zealand Schools Chinese Song Contest
We are delighted for Marsden Year 11 student, Josie Morrison, who competed and came second in the grand final of the inaugural New Zealand Schools Chinese Song Contest organised by the Confucius Institute at Victoria University. Josie sang a beautiful rendition of 让世界充满爱 Let the World be Filled with Love.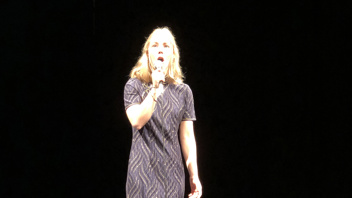 Supported by the Embassy of the People's Republic of China and the NZ Chinese Language Teachers' Association, the competition was broken into two categories, junior and senior and also included guest performances from singer Li, Xiuyu and dancer Liu, Mandee.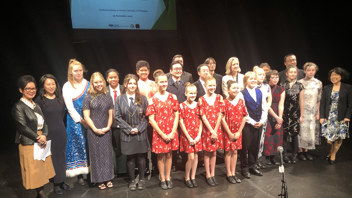 I've learnt Chinese for three years, the pronunciation is still so difficult to me
Josie Morrison, 2019
Singing in a foreign language takes hours and hours of practice to perfect pronunciation and understanding and we congratulate Josie, who has been rewarded for her hard work and dedication!
Here's Josie's video entry which got her to the grand final.