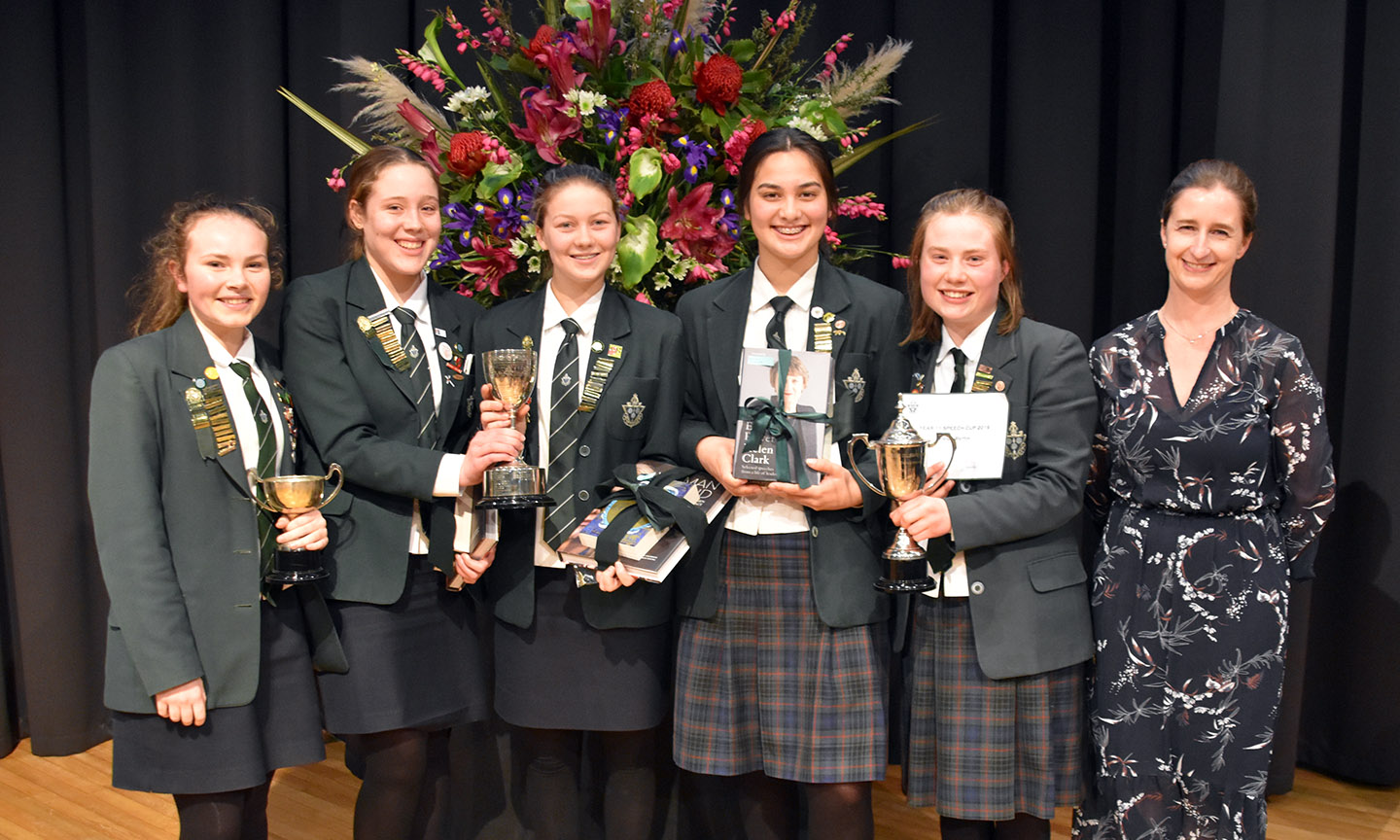 A night celebrating Cultural Students
What a superb evening we had celebrating Marsden's 2019 Cultural Awards in the last week of Term 3. A night dedicated to recognising the many talents and varied achievements of students across the cultural aspects of the school. While acknowledging cultural excellence, commitment and service we also thanked our volunteers for their valuable contribution to culture at Marsden.
Guests were treated to performances from our award winning choir Altissime, the brilliant Kapa Haka girls, as well as individual students, and then it was time for the formal part of the evening, the presentation of Cups, Colours and Certificates of High Achievement and Service.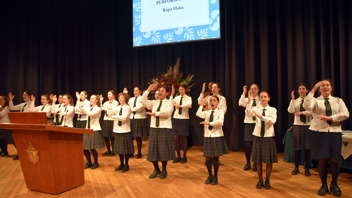 Principal Narelle Umbers, Chair of Marsden Management Board Cheryl Middelkoop, Old Girls' President Jo Prescott, Jennifer Evans and Kim New were honoured guests and helped make the following presentations:
Award
Recipients
Speech & Drama
Graduate Diplomas
Grace Abbott
Jemima Dowle
Lottie Johnstone
Tegan Martin
DEBATING
 
Service
Rachel Bertschinger
Katie Morrison
Saro Thomson
Junior High Achievement
Lauren Foo
Anise Moeung
Wynne McAden
Mila Smith
High Achievement
Ananya Arora
Lucy Dobson
Tegan Martin
Aishani McGrath
Hannah Smith
DANCE
 
Service 
Emma Taylor
Junior High Achievement
Anita Lambrechtsen
Eloise Lambrechtsen
Lea Landrain
Madeleine Pickering
High Achievement
Anabel Jamieson
Colours
Nia Butler
Kezia Shepherd

KAPA HAKA

 

Service

Juliet Enright
Abigail Stewart
Winnie Solomon
Araraina Takuira-Mita
Kaikaranga
Tuia Tapuke

TECHNICAL DRAMA

 

Service

Elinor Bann
Charlotte Cinque
Hanna Jacobs Grant
Julia Huijser
Sophie McCarthy
Ellie Morrison
Grace Thompson

High Achievement

Nia Butler

Colours

Mila Ballara
Sophie Brown
Carman Kong
DRAMA
 
Junior High Achievement
Davida McKenzie
Ella Robertson
High Achievement
Anaiya Bhola
Eva Brunel
Jemma Chester
Elle Gibson
Josie Morrison
Amy Nathanson
Sofia Newton Urlich
Anna Reed
Araraina Takuira-Mita
Alaina Wilks
Colours
Anabel Jamieson
MUSIC
 
Service 
Sanchani Brabhaharan
Elizabeth Cayenne McCall
Ingrid Corbett
Tharinya Gamalath
Alex Hickford
Anna Reed
Elise Nind
Linda Zhang
Junior High Achievement
Valerie Howe
Junior Colours
Joyce Chan
Tilly Goldie
Tiffany Kenyon
Stella Muellner
Freya McKeich
Colours 
Grace Chan
Jemma Chester
Milly Isac
Anabel Jamieson
Amy Nathanson
SERVICE TO CULTURAL ACTIVITIES
 
Service

Anaiya Bhola




Lucy Dobson




Lily Fu




Aishani McGrath

Service Colours
Elle Gibson
Jemimah Middelkoop
CULTURAL CUPS
 
Year 11 Speech Cup
Paige Martin and Araraina Takuira-Mita
The Sophie Evans Cup for Performing Arts
Sofia Newton Urlich
The Thurlby Cup
Jemma Chester and Jemimah Middelkoop
The Old Girls' Cup
Elle Gibson
Congratulations to all Cultural Award recipients, we applaud you all.