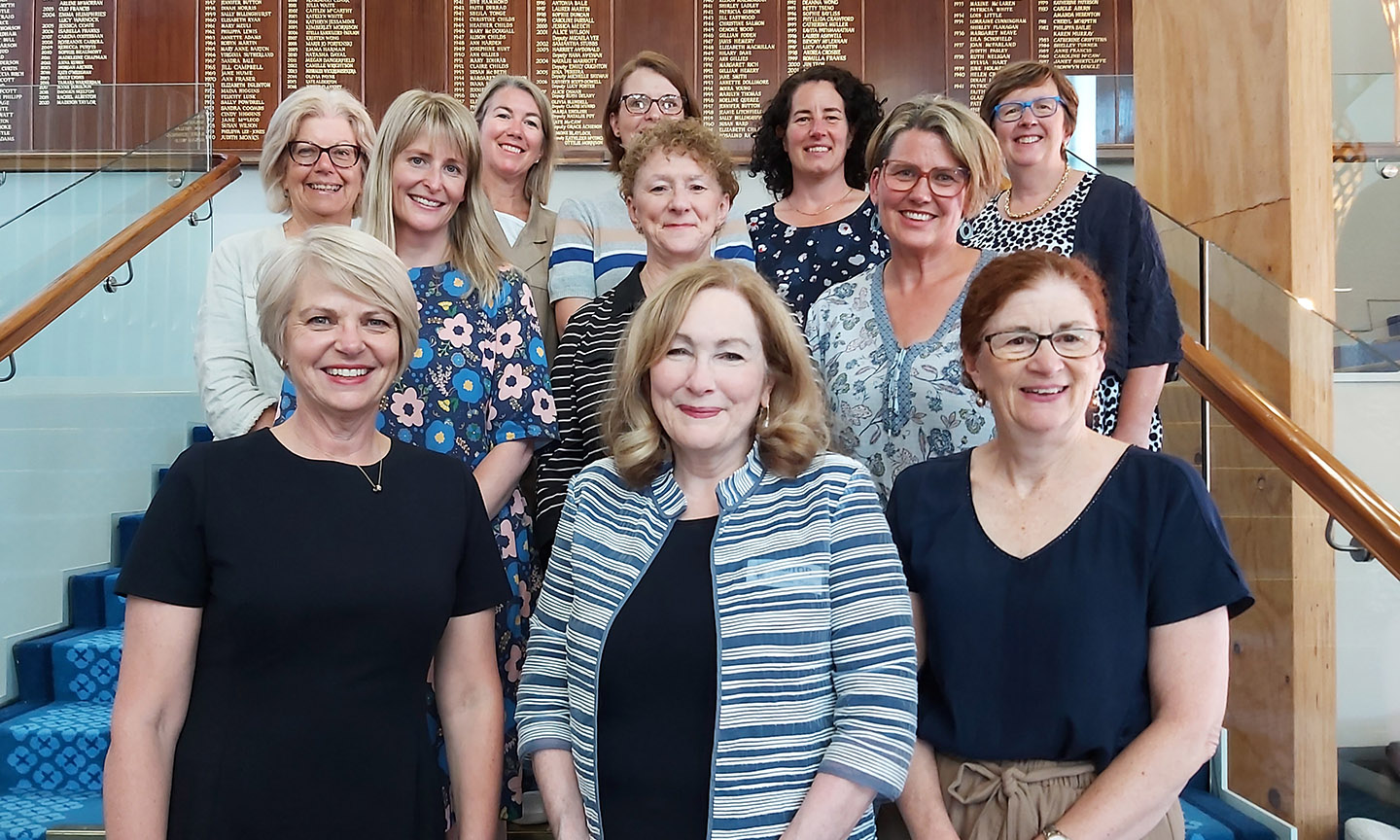 The Woman Who Changed Her Brain
What a privilege to host last night's evening with Barbara Arrowsmith-Young, founder of the Arrowsmith Program®. The Marsden auditorium was full of engrossed parents, students, and members of the community, who heard Barbara speak with warmth and passion about her journey to overcome severe learning disabilities.
Barbara's story began in Grade 1 when she was diagnosed as having a mental block, which today would have been identified as multiple learning disabilities, she read and wrote everything backwards, had trouble processing concepts in language, continuously got lost and was physically uncoordinated. She eventually learnt to read and write from left to right and mask a number of the symptoms of her learning disabilities through heroic effort.
In graduate school she came across two lines of research that intrigued her and led to the creation of the first exercise designed to improve the learning capacity involved in logical reasoning. The results were positive with gains in verbal reasoning, mathematical reasoning and conceptual understanding. This prompted further exploration and the formation of the Arrowsmith School. Barbara continues to develop and refine programs for students with learning differences.
Barbara's work has been recognised as one of the first examples of the practical application of neuroplasticity which, simply put, is the ability of the brain to change and rewire itself over one's lifetime. The program has been delivered for 40+ years and is offered in educational organisations in 10 countries. Ongoing research with neuroscientists, neuropsychologists and psychologists is demonstrating that the program not only changes the brain, cognitive functioning, and academic achievement but also leads to social-emotional well-being. Sharp Brains has recognised the Arrowsmith Program® as the Most Innovative Special Education Program of its kind, and in 2019 Barbara was awarded the Leaders and Legends Innovation Award from the Ontario Institute for Studies in Education of the University of Toronto for her contributions to education.
Over the past 5 years since the Arrowsmith Program® was introduced at Marsden, we have seen amazing results in the students who have participated in the programme, both academically and in their self-confidence. One such student, Charlotte Brownlie spoke last night about the incredible difference the Arrowsmith Program® has made to her life.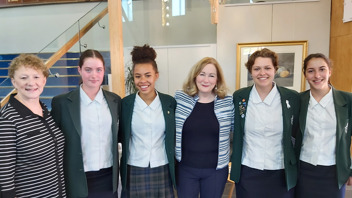 We also heard testimony from two of our three Arrowsmith Teachers and a parent of a past student talked about the success of the program for her son. The genesis of the Arrowsmith Program's cognitive exercises lies in Barbara Arrowsmith-Young's journey of discovery and innovation to overcome her severe learning disabilities. Her inspirational book 'The Woman who Changed Her Brain' has become an international bestseller and a third edition updated with new research and new case studies of cognitive transformation has just been published in December 2019.
We warmly thank Barbara for a truly inspirational evening. As educators we share her vision for all students struggling with learning to have the opportunity to benefit from cognitive programs that change the brain's capacity to learn.