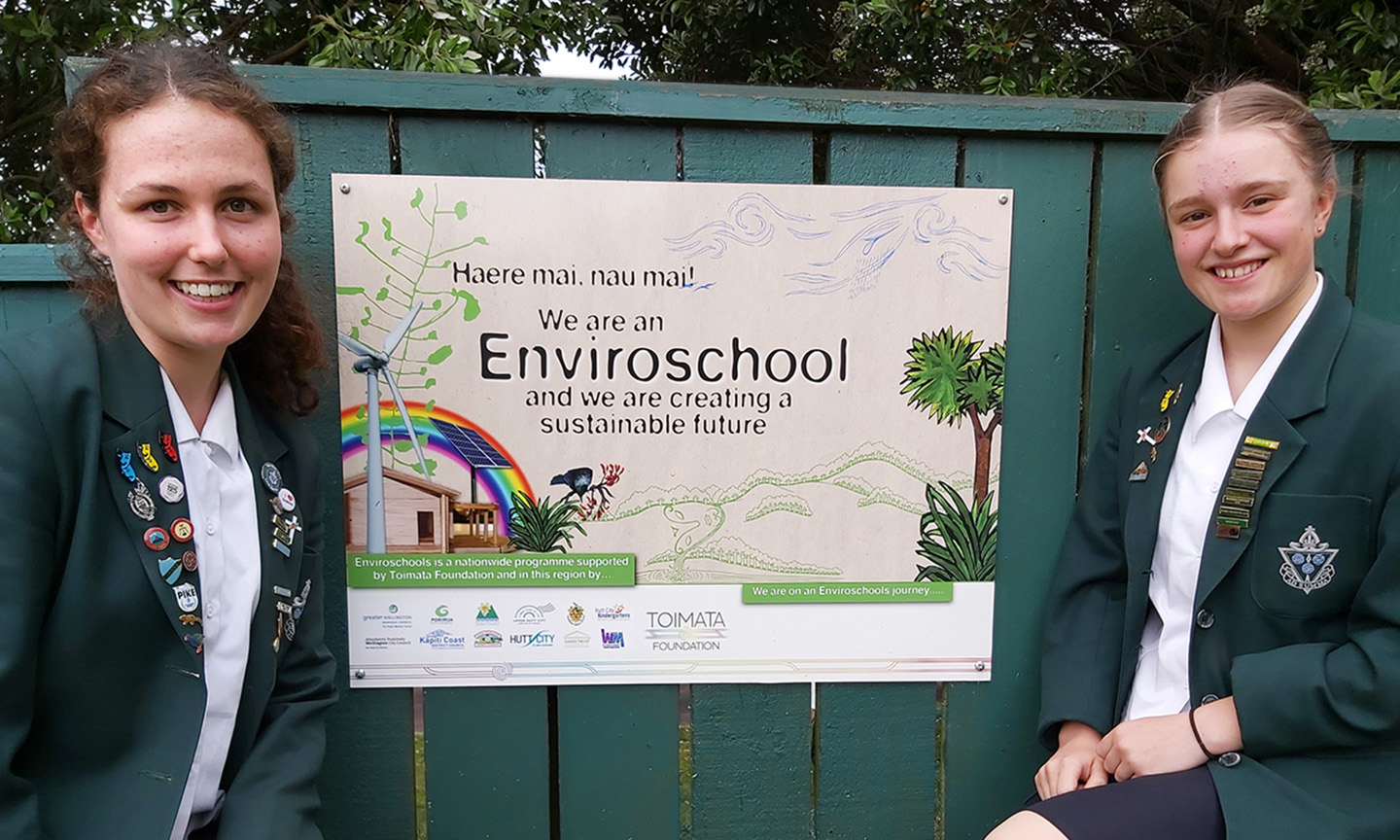 Marsden students lead sustainability projects in school
Marsden is an Enviroschool!
We are honoured to have been approved as an Enviroschool in late 2019. Enviroschools is an environmental action based programme where young people are empowered to design and lead sustainability projects in their schools, neighbourhoods and country.
As Environment Leaders, Cassia Percival-Day and Isabelle Soane (pictured) together with Head Girl, Leila Barber, have already attended a student Enviroschools' Leaders' Hui this year, with students from other schools. This was facilitated by Chloe Bisley-Wright (among others) who has been working closely with Marsden, to reflect on progress and plan for the future.
We are very proud of our student leaders' passion and proactive approach and look forward to continuing to work as a whole school towards becoming a more sustainable community.