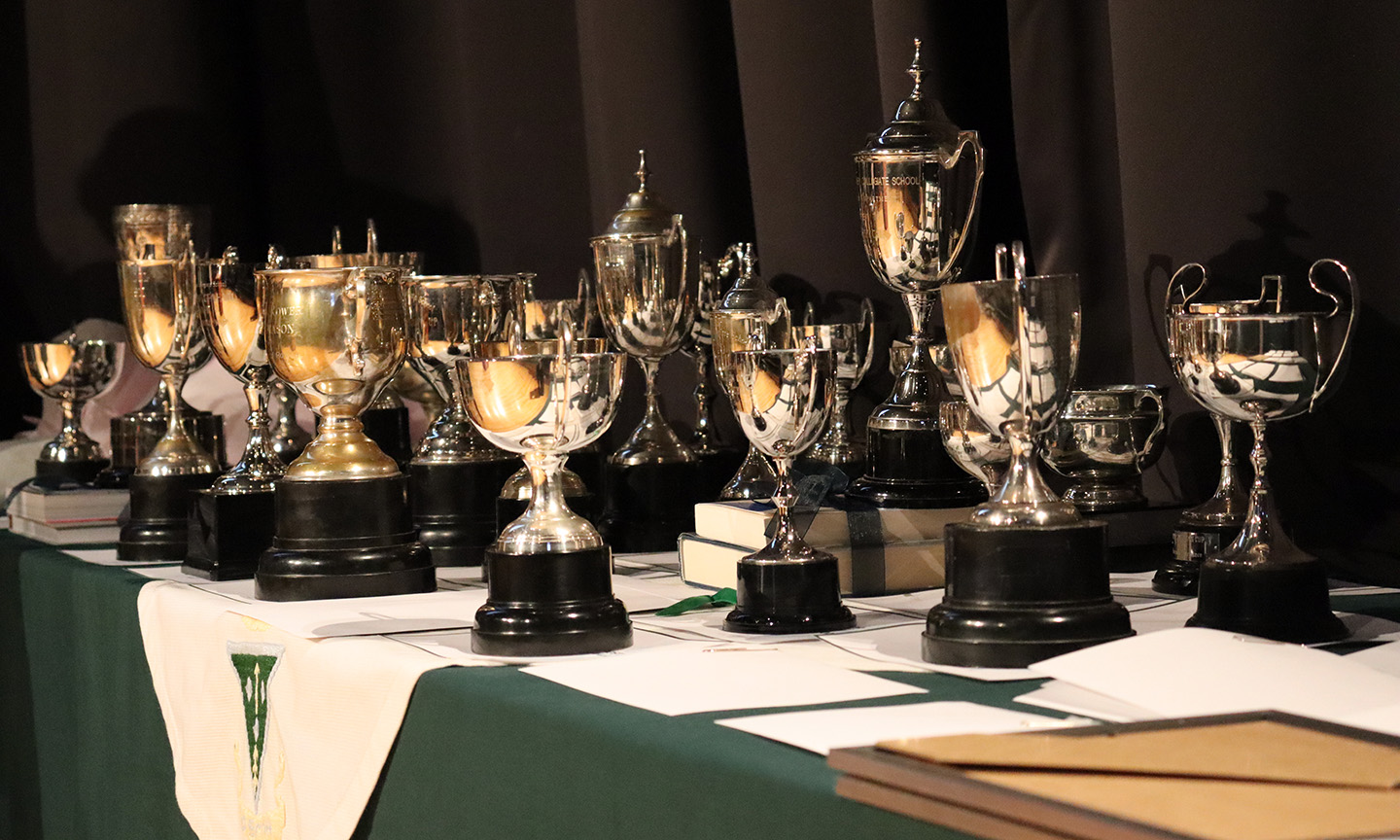 Top Sports Women and Cultural Performers celebrated
On Wednesday night we celebrated the achievements of Marsden Year 13 students in the sporting and cultural arenas at our Awards Evening. 
The 2020 Awards format was different to previous years, and some of our usual awards, including 'Sportswomen of the Year', were off the agenda due to the impact of COVID-19 on schedules and fixtures. We did not award Sports or Cultural Colours for students in Years 7 – 12 due to the fact that these awards span different sporting codes and cultural activities, and it would have been very difficult to award them fairly this year when not all students have had equal opportunity to meet the criteria.  When these are next awarded in 2021, the qualification time period will span two years (September 2019 to September 2021) and achievement will be recognised with a special 2020 - 2021 award. 
The guest speaker was Tina Manker, a world champion rower from Germany. She shared several fantastic insights into her life as a top sportswoman and gave our students some wonderful life advice about taking any opportunity that comes their way.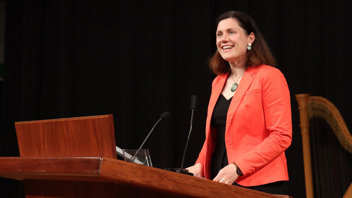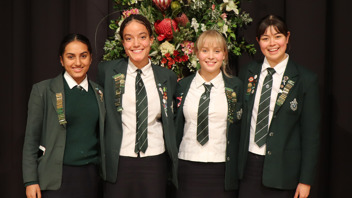 Congratulations to all our award winners and thank you to our presenters and all supporters of our sports and cultural programme. 
See list of prize winners, in order of announcement, below:
Service Awards
Cultural            
Service to Cultural Activities
Anaiya 

Bhola


Eva Brunel
Sneha Wevita

 

Service to Drama
Alaina Willks
Georgia Lang
 
Service to Music
Chine Ang
Ilona MacKinnon
Georgia McKendry
Charlotte Mills
Linda Zhang
 
Sports Awards  
Imani Betty
Mimi Edlund
Kate Hassell
Madeleine Loughnan Lynch
Georgia Lang
Ilona MacKinnon
Skylar 

McClelland

Hockey
Netball
Netball
Netball
Netball
Esports
Hockey
High Achievement in Debating            
Lucy Dobson


Anika 

Knox




Aishani 

McGrath




Emily 

Suhr




Madison 

Taylor



 
 
Commitment to Sporting and Cultural Activities
Culture
Eva Brunel
Michelle Lee
Ilona MacKinnon
Tuia Tapuke
Sports
Imani Betty
Lucy Dobson
Juliane Gillespie
Milly Isac
Julia Koning
Charlotte Mills
Skylar McClelland
Skye Solomon
Elizabeth Stewart
Madison Taylor
Alaina Wilks
Hockey and Floorball
Tennis
Tennis and Lacrosse
Football and Futsal
Volleyball
Handball and Netball
Hockey
Football and Futsal
Handball and Badminton
Rowing
Hockey
Duke of Edinburgh Silver Awards
Paige Gibson
Georgina Nicholls
Cassia Percival-Day
Isabel Possenniskie
Speech and Drama Diplomas
Madeleine Loughnan Lynch
Emilia Skelton
Service Colours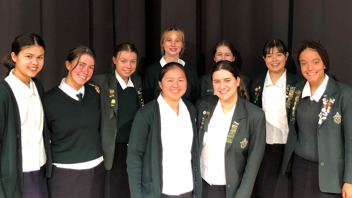 Service Colours – Cultural
Debating
Lucy Dobson
Julia Koning
Aishani McGrath
Technical Production
Carman Kong
Music
Kellen Zeng
Kapa Haka
Tuia Tapuke
Cultural Activities
 Michelle Lee
Service Colours – Sport
Football and Futsal
Skye Solomon
Rowing
Madison Taylor
Hockey
Elizabeth Stewart
Level One Ski Instructor Certificate
Isabella Soane
Colours Awards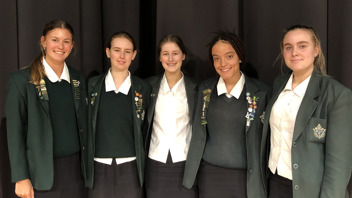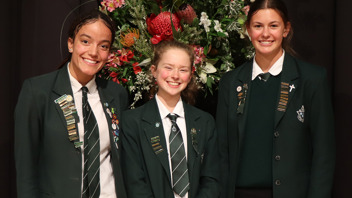 | | |
| --- | --- |
| Colours In | Recipient |
| Debating | Madison Taylor |
| Drama | Alaina Wilks |
| Music | Milly Isac |
| Technical Production | Chine Ang |
|   |   |
| Tennis | Juliane Gillespie |
| Rock Climbing | Phoebe Kenderdine |
| Hockey | Skylar McClelland |
| Netball | Georgia Rich |
| Rowing | Madison Taylor |
Honours Bars
Phoebe Kenderdine
Cups
Year 9 Sports
Penny Francis Cup - Most Promising Year 9 Netball Player
Macy Mahoney-Studd
Cory Wright Cup - Most Promising Year 9 Hockey Player
Emily Allen
Karori Swifts Cup – Most Promising Year 9 Football Player
Anika Humphries
Marsden Cup for Volleyball - Most Promising Year 9 Volleyball Player
Tamari Peseta
Year 9 Cultural
Marian Campbell Cup for Junior Performance
Freya McKeich
Betty Swainson Memorial Cup for Senior Performance
Kellen Zeng
Nell Clere Music Scholarship
Isabella Wickremesekera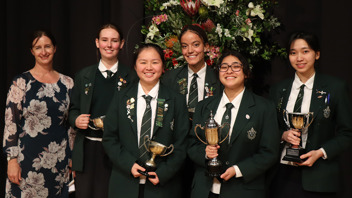 Year 11 Speech Cup
Anoushka Ganesan
Esports MVP
Ilona MacKinnon
Marsden Rower of the Year – Rowing MVP
Amy Harvey Green
Emma Humphries Cup – Football MVP
Paige Martin
Proctor Cup – Hockey MVP
Skylar McClelland
Senior A Netball MVP
Araraina Takuira Mita
Catherine Graham Cup – Handball MVP
Georgia McKendry
Tamara Warmerdam Cup – Volleyball MVP
Emma Groom
Russell Simmonds Cup – Skiing MVP
Isabella Soane
Official of the Year
Elizabeth Stewart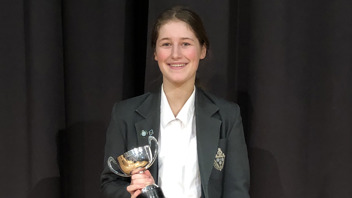 Parents' Association Cup for Contribution to Junior Sport
Skye Solomon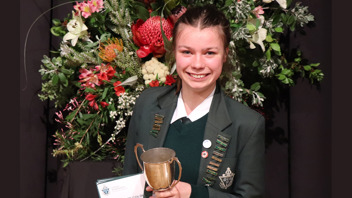 The Orr-McFaull Cup for Excellence in Debating
Madison Taylor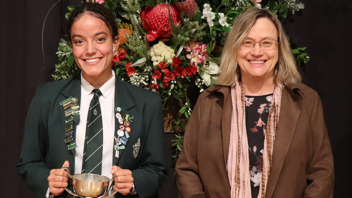 The Sophie Evans Cup for Performing Arts
Alaina Wilks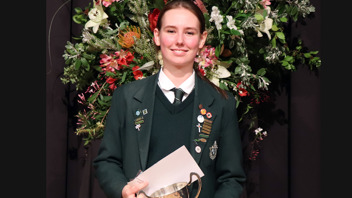 The Harcourt McKenzie Cup for the Pursuit of a Career in the Stage or Screen Arts
Chine Ang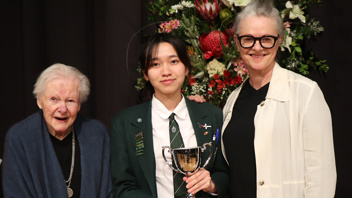 The Thurlby Cup
Lucy Dobson
The Old Girls' Cup for Cultural Involvement
Carman Kong                
Volunteer of the Year
Culture
Andru Isac
Sport
Caroline Mills
Coach of the Year
Culture
Sarena Saunders
Sport
Efi Fa'atau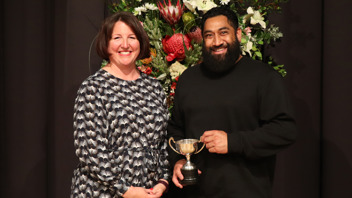 See more photos on our Facebook page.