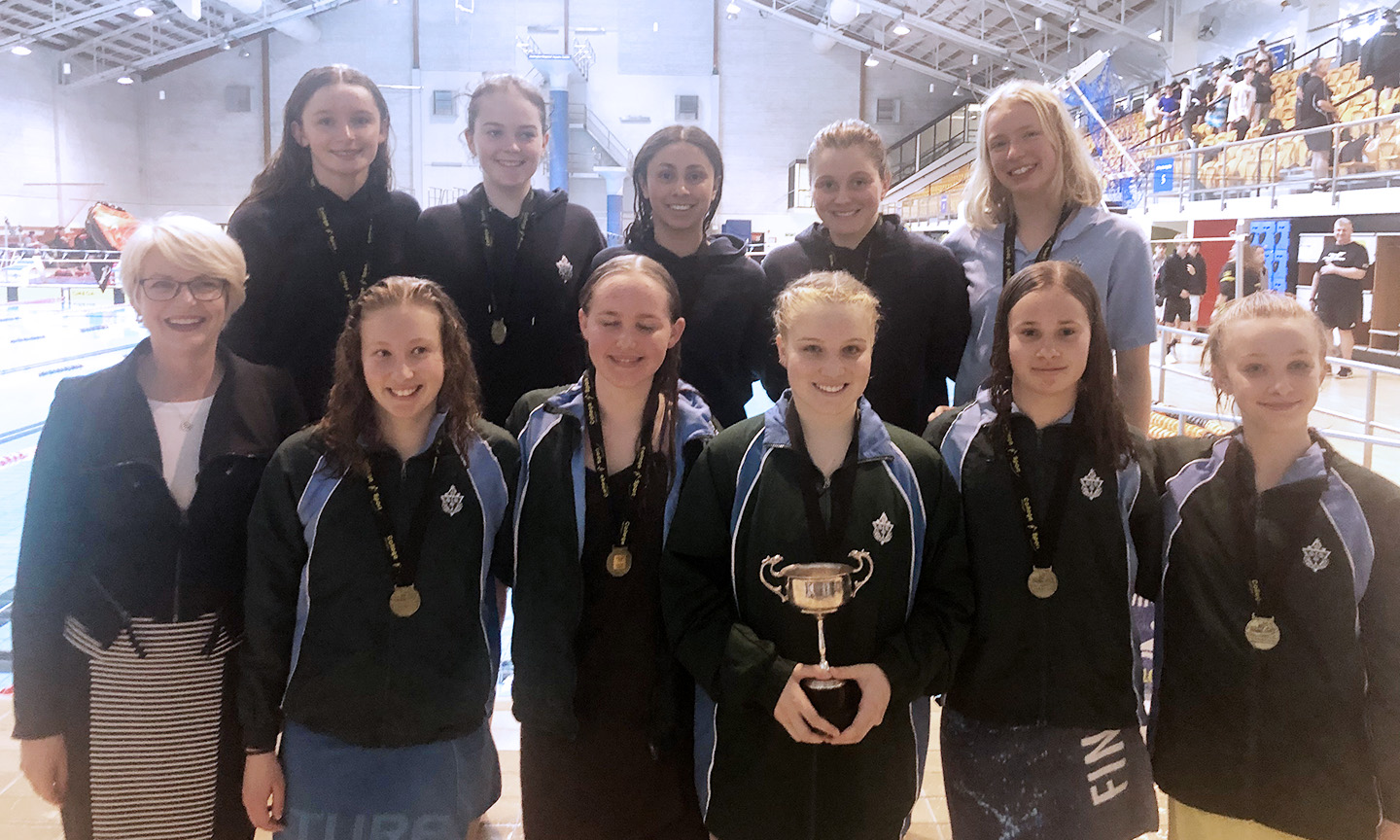 Marsden Swim Team wins Huia Cup, again!
The Marsden Swim Team has successfully defended its 2019 title and won the Huia Cup for the second year in a row! 
The annual College Sport Wellington swimming relays meet required strong performances from our junior and senior teams to secure a win. Laura Jones, Gabriella Jacobs, Estee Jacobs, Tilly Dassanyake, Molly Player, Wynter Tickle, Grace Masters, Charlotte Hall and Lucy Price all swam exceptionally well.
Points between the top schools were extremely close, making for a very tense competition. Once again it came down to the Flying Squadron where all members of the team must participate. Marsden dominated the pool in the last relay and as a result, won the cup once again!
Congratulations girls!
Good luck to Estee, Molly, Gabriella and Laura who are swimming at NZ Short Course Champs in Hamilton in the holidays and to Grace as well who will be joining them to represent Marsden at NZ Secondary School Swimming Champs early in Term 4. Go Marsden!