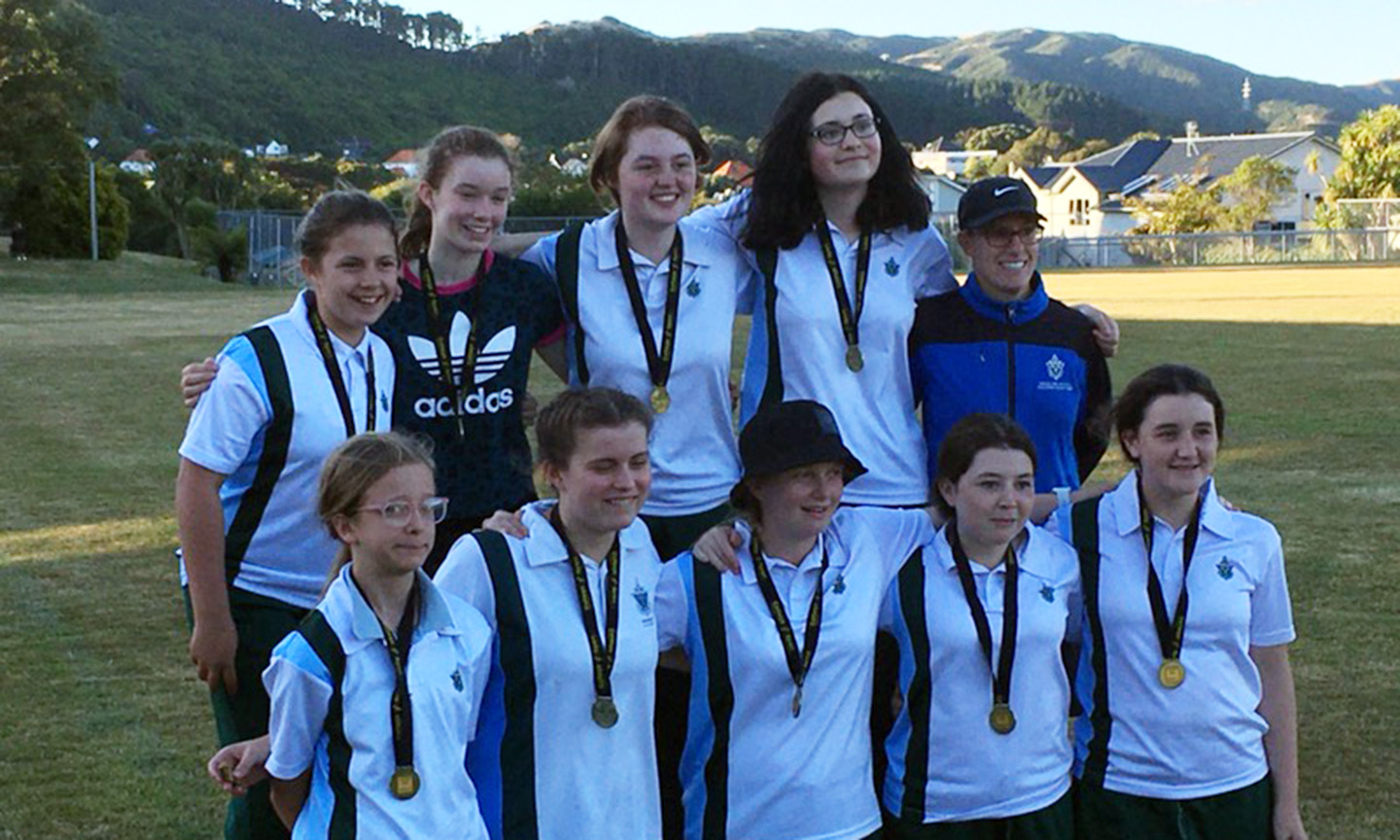 Cricketers save best performance for last
The Marsden Premier 2 Cricket team had a convincing win over Kapiti College in their final yesterday, to finish the season unbeaten.
Our girls batted first and set a tough target of 126 runs, bowling Kapiti out for 82 runs. This was definitely their best performance of the season.  The team were very excited to win and achieve their goal of remaining unbeaten throughout the competition.
We would like to acknowledge the contribution of the whole team and, in particular, standout players Victoria Jackson, Esme Olney-Boyd, Carys Seddon and Thea Olney-Boyd.
Congratulations everyone!