Marsden Old Girl is Samoa's first woman Prime Minister
We are incredibly proud of our Marsden Old Girls who go on to change the world for good with commitment and compassion. Fiame Naomi Mata'afa has made history by becoming the first female Prime Minister in Samoa. On Monday, the Supreme Court finally validated Fiame Naomi Mata'afa's shock April election win, ending weeks of political stalemate and calling off a re-run. She unseated the world's second-longest serving prime minister - Tuilaepa Sailele Malielegaoi - who has been ruling the country since 1998. Observers have described the shakeup as Samoa's democracy coming of age. [1]
Fiame Naomi is an inspiring leader who has retained her connection with Marsden beyond school.
During the inaugural student trip to Safotu, Fiame Naomi gathered together other Marsden Old Girls living in Samoa to share their experiences of Marsden life with current students. She continues to work with us to find opportunities to make a Marsden education possible for Samoan students.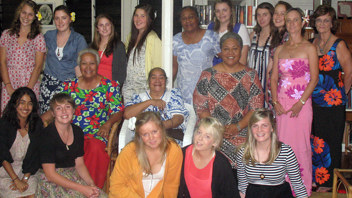 We fondly remember when Fiame Naomi returned to school for her Decade reunion in 2012. As the guest speaker at Old Girls' Assembly she captivated students, staff and Old Girls alike with her stories of boarding and sporting life at school and the kindness shown to her by then Headmistress, Miss Ogle. Fiame Naomi was inducted into the Marsden Hall of Fame and made a Marsden Laureate in 2010.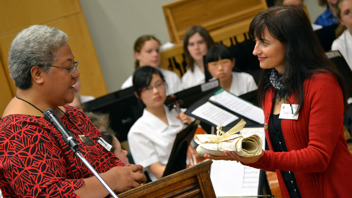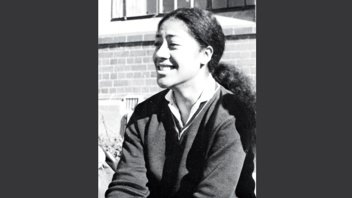 We hope the opportunities and ability to find her own voice at Marsden, where she was also Deputy Head Girl, influenced Fiame Naomi Mata'afa's incredible work in promoting and advocating socio-economic and political equality. She is a wonderful, positive person whom we hold in great esteem and we wish her all the best. We continue to be inspired by her passionate approach to making a difference through her political career.
[1] Source: BBC News 18 May 2021 
https://www.bbc.com/news/world-asia-56811379