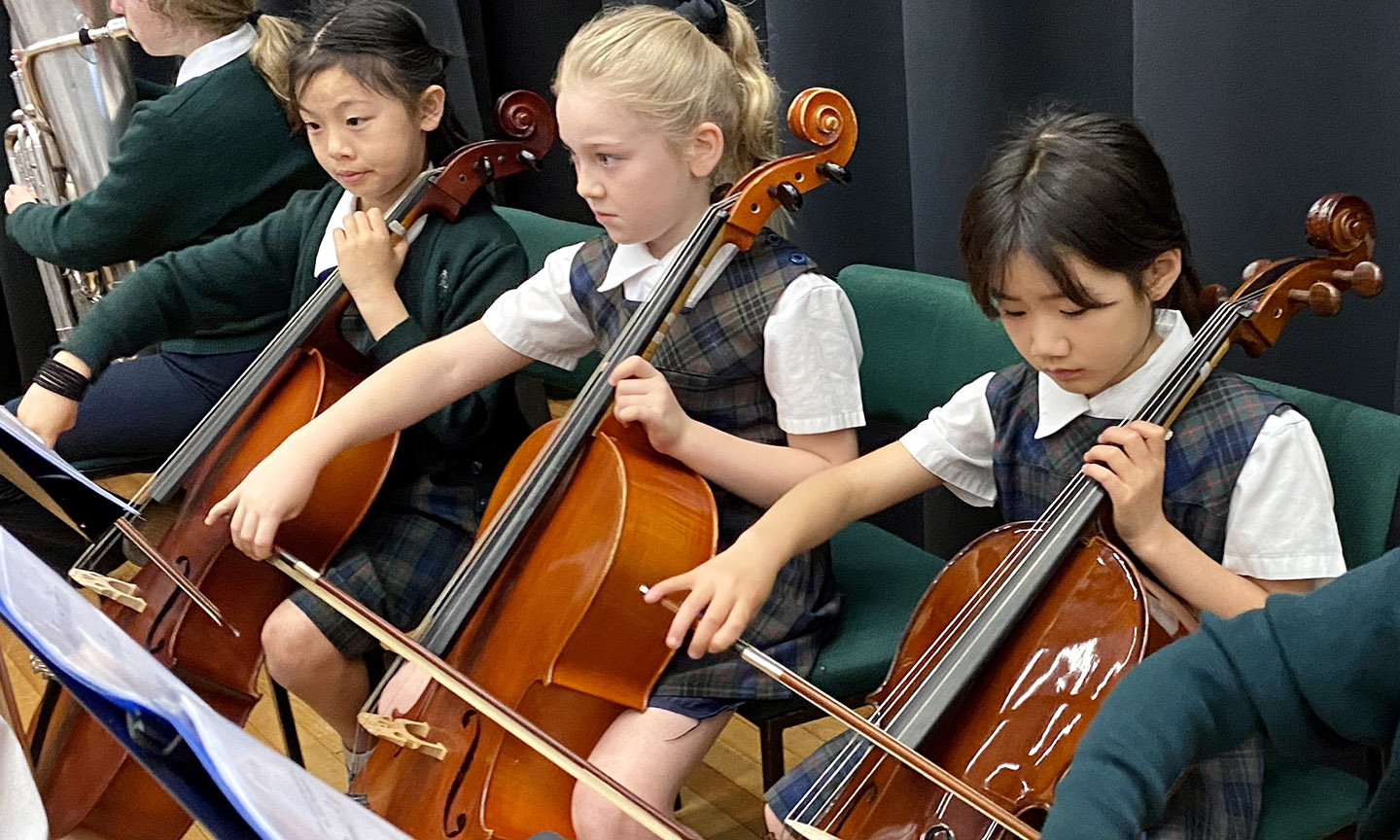 Musical inspiration for some of our younger students
Marsden music teacher Jenny Gould has introduced a new initiative called Marsden Music Camp for all students in Years 1-6 combined with Music students in Years 7-10. The aim of the camp was to bring together all the age groups for inspiration, new learning and concentrated teaching from specialist teachers. 
Over the course of two days last week the groups met with instructors to learn a new piece of music that they then presented in a final concert. The Year 7 Band combined with flautists and clarinetists from Year 6, the Primary Orchestra joined the Senior Orchestra, and the Baroque group included girls across the schools from Y5 to Y10. We also had Flute and Brass groups, Chapel Choir, our junior choir The Larks and our senior choirs Ad Summa and Altissime. The opportunity to learn a new piece of music, from a new teacher, in a new situation was both exciting and inspiring for the students.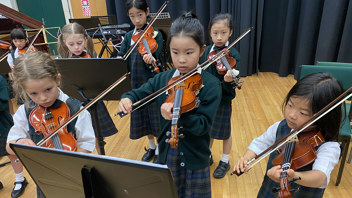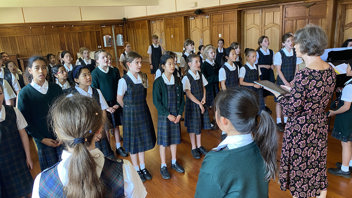 At the end of day two we had performances from 10 different groups of musicians.  Heading into the final performance of the camp, Y1 Student Tessa Samuel said 
"This is so exciting - I've never seen so many instruments in one place!"
Tessa Samuel, Year 1
Piper Taylor agreed and added "Having the opportunity to do this camp was great- some people have never played in a group before and this is something they will never forget." 
The students performed a beautiful selection of music, everything from Waltz of the Flowers by Tchaikovsky to Pachelbel's Canon and Autumn, to "Any Dream Will Do" by Andrew Lloyd Webber, and many more.
Watch a short highlight of the final performances ...