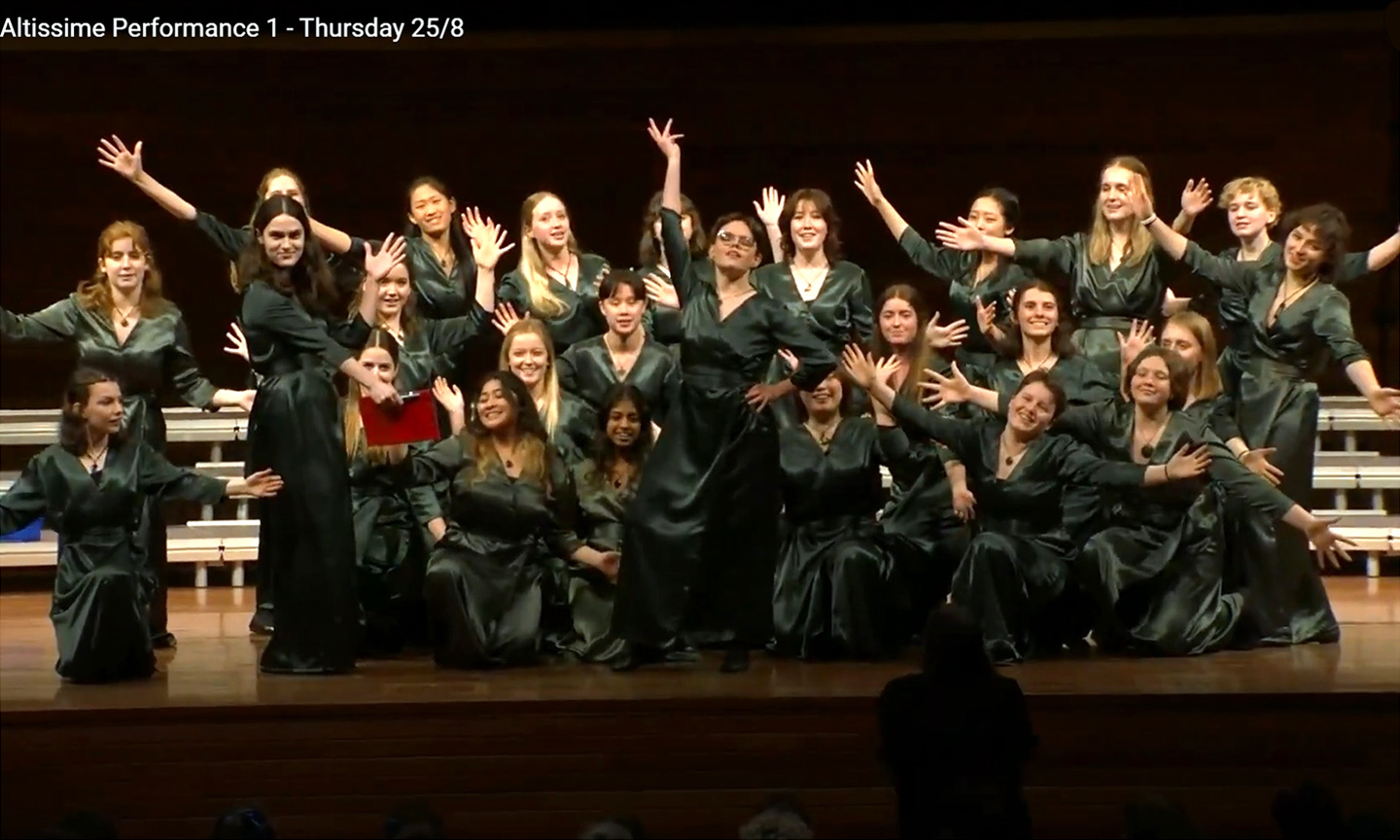 Altissime win Silver at the Big Sing Finale
Marsden's premier choir, Altissime, had a memorable experience singing at the Big Sing Finale in Christchurch, and winning a Silver Award. They were one of 24 choirs chosen to perform from regional competitions held throughout the country. Following two days of performances at the Christchurch Town Hall, the event concluded with the Gala Performance on Saturday night.


The standard of the three-day event was incredibly high, and adjudicators were "blown away by the passion and commitment of all the singers, conductors and instrumentalists involved". 


Altissime were also featured on 1 News, with snippets of their rendition of 'One' being a delightful segue for the television production to leverage. 
We are incredibly proud of Altissime, and congratulate them on all of the hard work, commitment and talent that has combined to create such beautiful sound; simply stunning nourishment for the soul.
Bravo Altissime and Director Maaike Christie-Beekman!