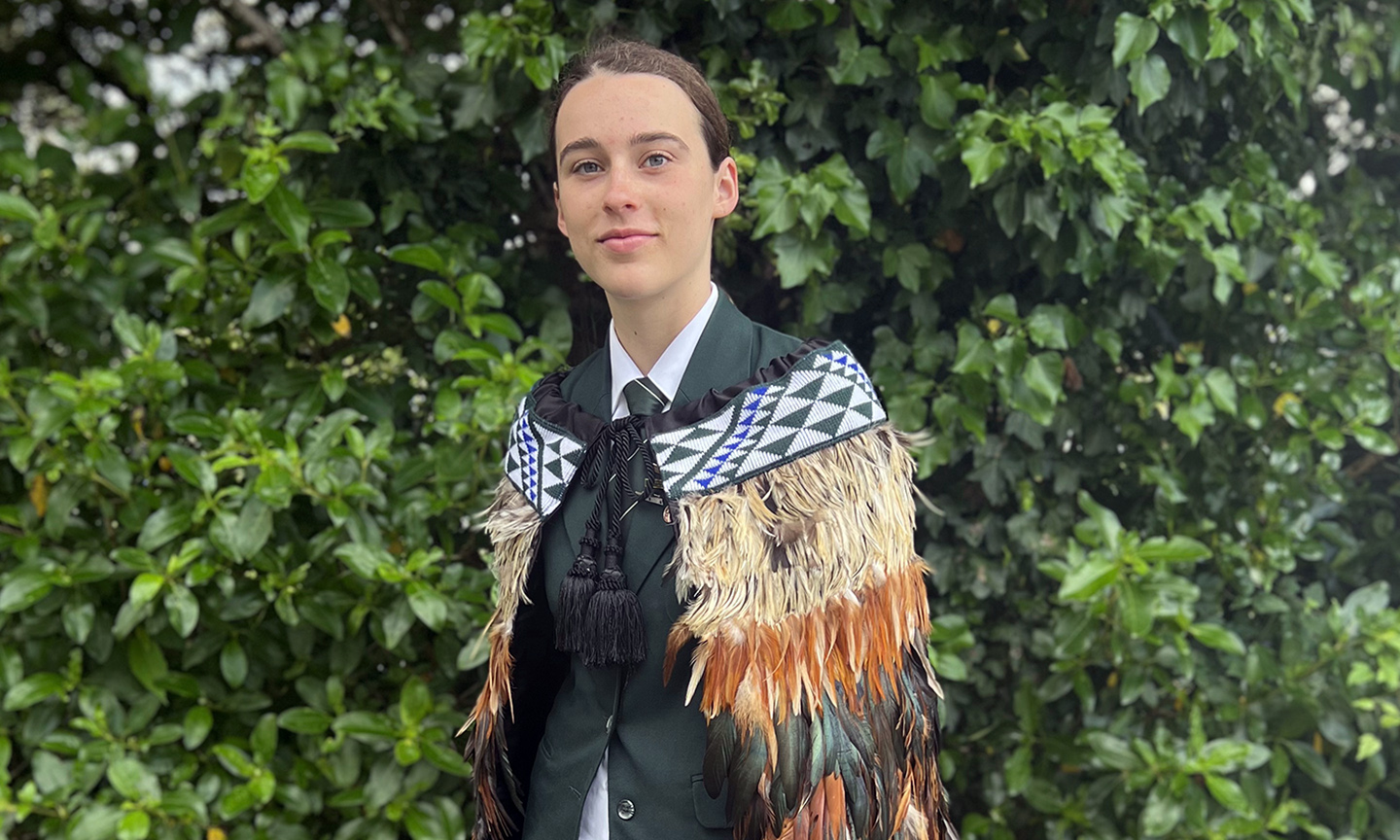 2022 Dux announced at Prizegiving
Marsden celebrated the achievements of our 2022 Year 11–13 students with a special prize giving at the Pipitea Marae.
Congratulations to Marsden Dux, Jade Stapleton, who has completed a stellar year, achieving outstanding grades across all her subjects. Our Proxime Accessit (runner-up to the Dux) is Shuhan Yi, who was unfortunately not with us for prizegiving as she is currently overseas. The Kindness Cup, our highest character award, went to Yuki Man.
Please see our top Year 13 awards in the order they were presented on the night:
Awards in Year 13 and Special Awards
Award
Name
House Awards 
 
Ross Cup for Sport
Johnson
Smail Cup for Merit Marks
Hadfield-Beere
West Kirby Cup for Cultural Activities
Johnson
 
 
Student Awards 
 
Zoe During Award
Awarded to a student who is prepared to be outspoken and take action in alleviating suffering and inequality.


Grace Cinque

Student Volunteer Army
Top Volunteer Award
Yuki Man (427 volunteer hours)
Gillian Eadie Award
Acknowledges innovation
Yuki Man
Service to the School
Trinity Anorpong
Aili (Irene) Jiang
Alexandra Johnston
Natalie More
Rebecca Ngan
Mila Smith
Hayley Wong
Patricia Valentine Cup for School Musician
Natalie More
Mackenzie Wall
Centenary Salver for School Sport

Lauren Healy

 
Attitude to Learning Award
For industrious perseverance
in her studies
Trinity Anorpong
Aili (Irene) Jiang
Lili Solomon
Mackenzie Wall
Academic Awards for Year 13
 
Ames Prize for Design Technology 
 Yuki Man
Marsden Community Visual Arts Prize
 

Mila Andersen

Letteri Award for Senior Writing
 

Jade Stapleton

Cup for Engagement in the Sciences

 
This award acknowledges the importance of curiosity and engagement across the scientific disciplines.

Senanya Gamalath

 
Prize for Creative and Critical Thinking
This award acknowledges the importance of creative and critical thinking across disciplines.

Milly Gauld

 Highly Commended
India Cory
Ava Hudson
Olivia Jones
Yuki Man
Rebecca Ngan
Mila Smith 
Old Girls' Association School Leavers' Awards
Laura Hausmann
Lauren Healy
Charlotte Jones
Molly Player 
 School Bursar Awards
Senanya Gamalath
Hayley Wong
Blundell Cup
for outstanding service to the school
Ella Robertson 
Kindness Cup
Marsden's Highest Character Award 
Yuki Man 
 
 
Outstanding Academic Achievement at Year 13  
Alice Bowater Memorial Award

Natalie More

Proxime Accessit to the Dux

Shuhan Yi

Samuel Marsden Collegiate School Dux for 2022
Jade Stapleton
Congratulations to all our prize winners. It was a special night and a wonderful way to farewell the Year 13s of 2022.