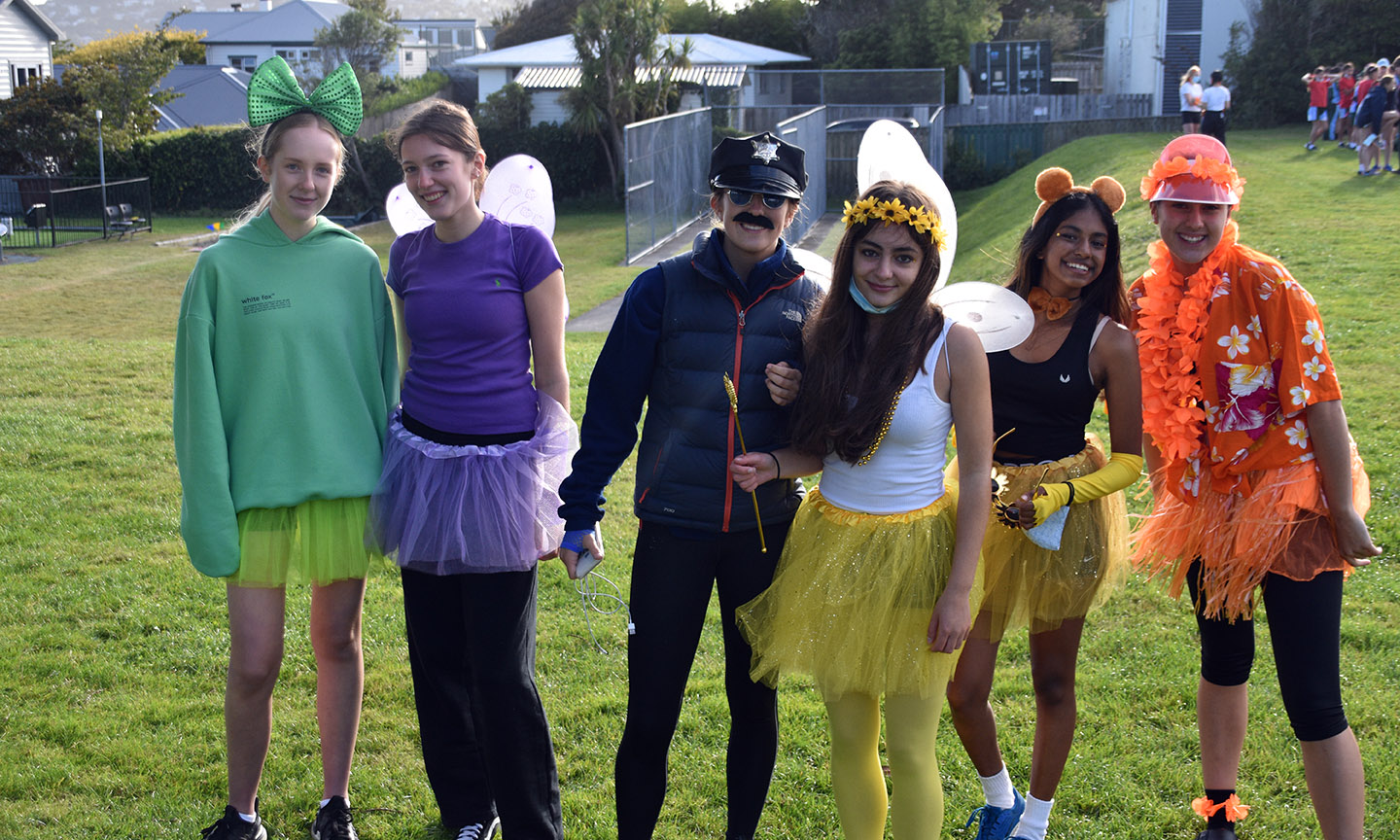 Carnival Atmosphere
Due to COVID-19 we were unable to hold our traditional Marsden Athletics Sports at Newtown Park. So in an event harking back to earlier days, we held a wonderful alternative day at school with a true carnival atmosphere.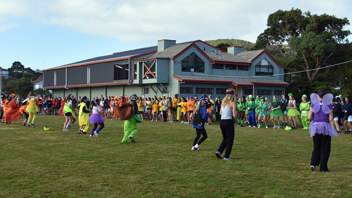 It was great to be on our own green fields, enjoying a sense of community and having everyone involved. Our senior leaders created a fun vibe and the participation rate was high. Less traditional events were added to the day, including House chalk drawing and recycling competitions.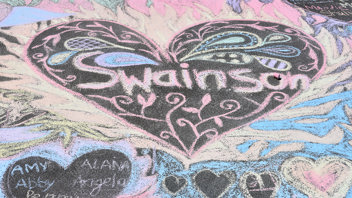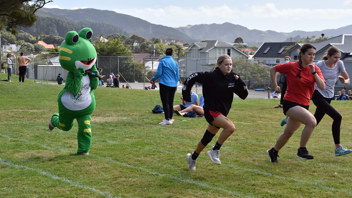 Our most serious competitors had the opportunity to go to Newtown Park track on Friday and focus on high level performance.
Looking back at past Marsden Athletics Days thanks to our Archivist, Rosalba Finnerty, we learn that in the 1980s (and before) Sports Day was held at school on a Saturday (usually around March) so that boarders' parents could come. The day started with serious sport (run largely by parents) while boarders' parents attended parent teacher interviews. Then there was the Principal's garden party (organised by the Parents' Association) and fun races were held in the afternoon.  Once boarding finished in 1995, it became a fun day - a bit like this year.
One of our current parents commented:
I love this! A carnival at school, but the serious athletes also got to compete. Maybe the start of a new Marsden tradition? Feedback at home was very positive too.
Year 13 Parent 2022
It was a fantastic outcome for everyone and great to find a silver lining in an initial setback!