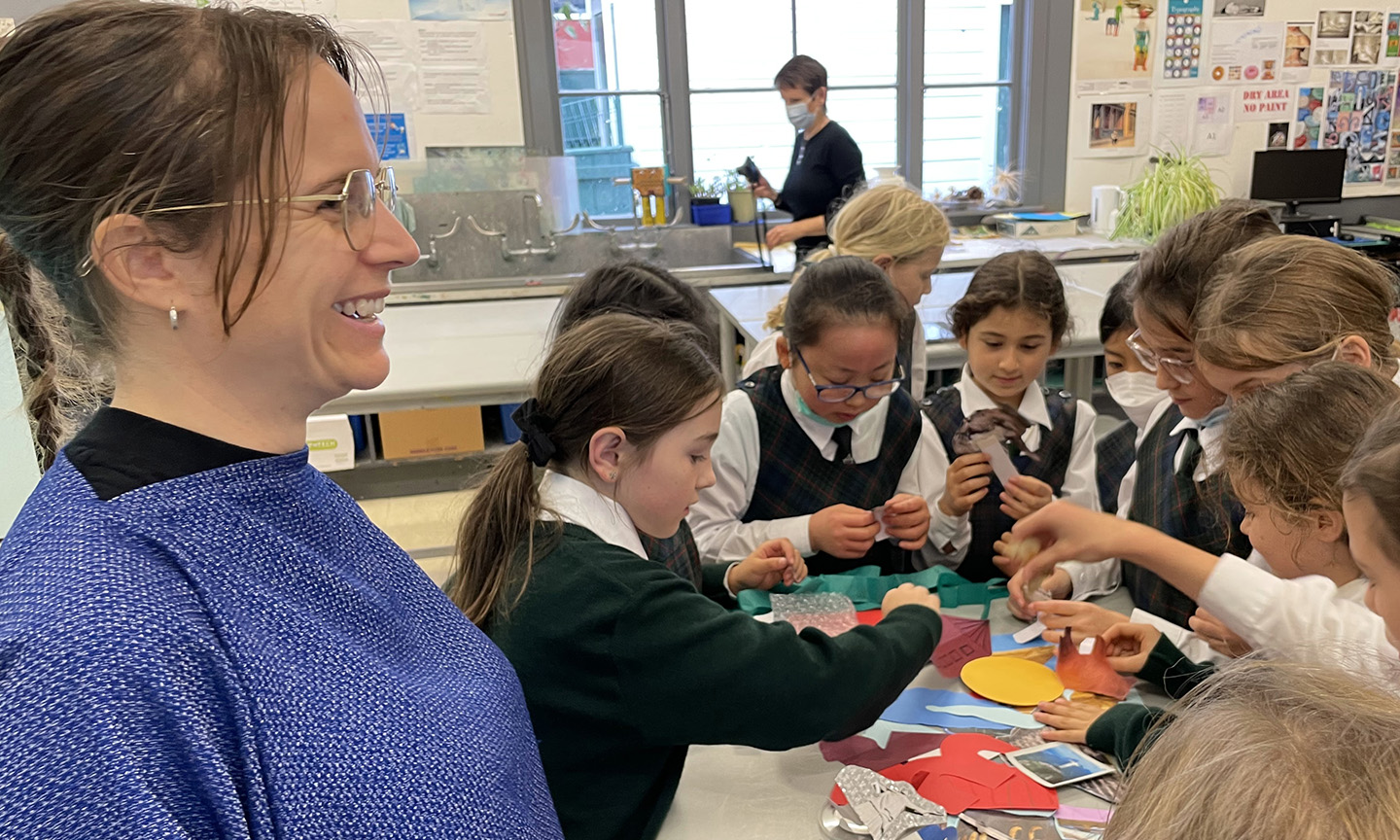 Primary students enjoy Workshop
Marsden Year 5 students had a fabulous mixed media workshop with our working Artist in Residence, Monique Barnett.
With an emphasis on recycling, Monique had constructed a diorama from old Marsden promotional signs as the base for the artwork. Students then chose photocopied images, photos cut from magazines, fabric and coloured shapes which were then pinned, threaded and hung inside the box.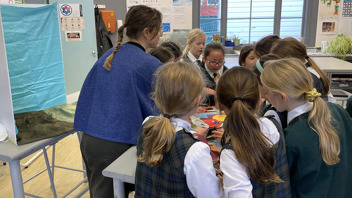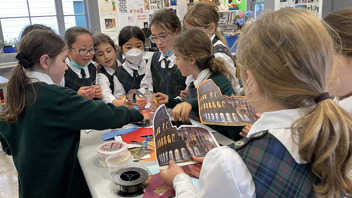 This work was then photographed. Students bought their iPads to take pictures of the finished diorama from a variety of viewpoints: each side, directly in front, above and below. Monique encouraged them to observe how the images distorted, came in and out of focus, and changed in size with the different shots.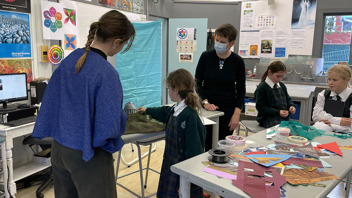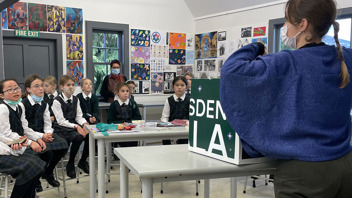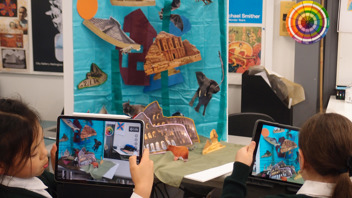 In her own practice, Monique would use her photographs as the basis for a painting. Our Year 5 and 6 Marsden primary students will have the opportunity to experiment more with this technique in the coming weeks.
Thank you Monique for the inspirational workshop, our students loved it.