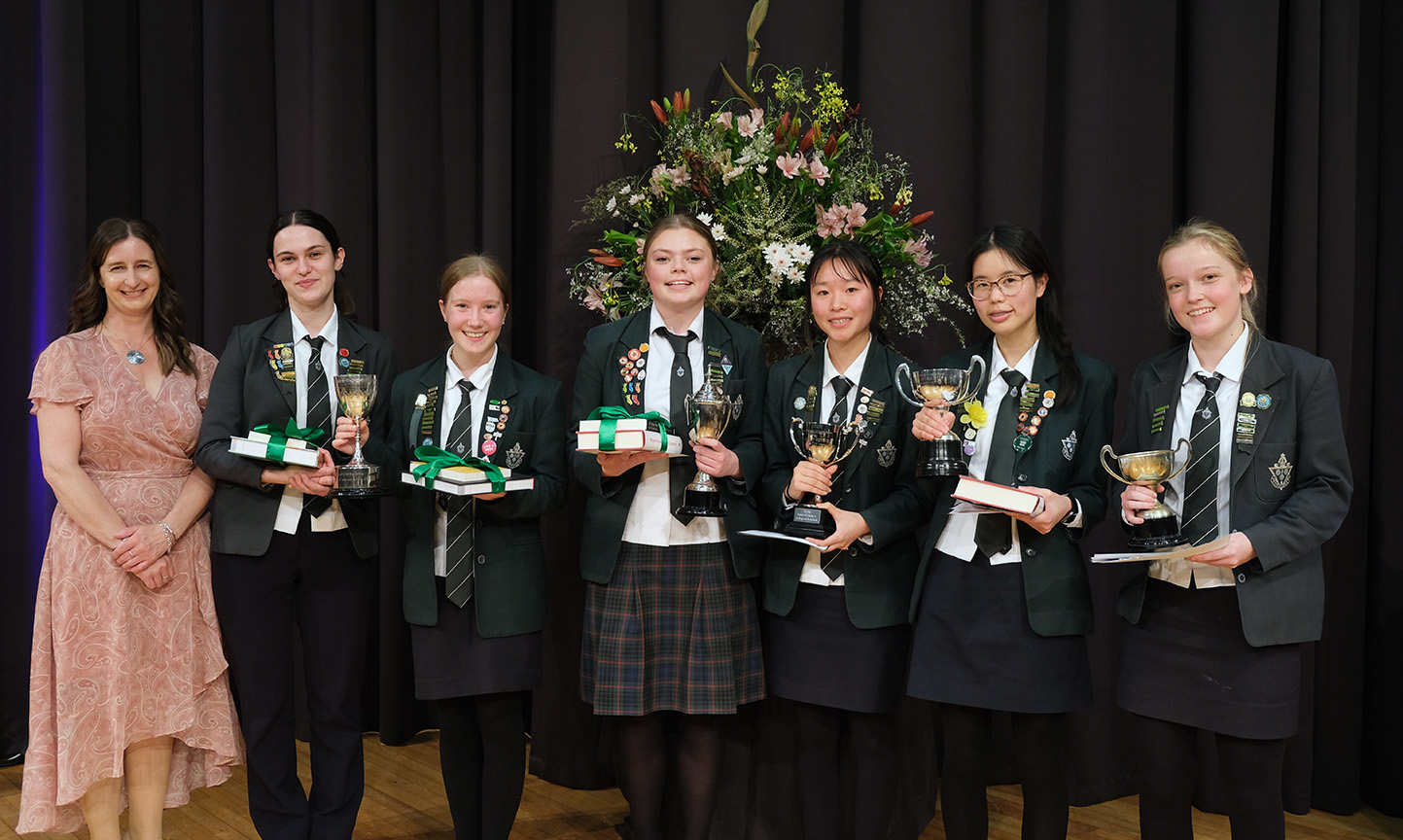 Celebrating Performing Arts
What a wonderful celebration of the performing arts we had at the Marsden Cultural Awards Evening on Thursday 20 October.
Our guest speaker was Lara Strong (Y13 2017) via Zoom, who shared her experiences studying musical theatre in New York City during the pandemic, and her recent role in a Broadway show. She talked about how her involvement in Marsden productions had shaped her career and about working hard and taking risks to follow your dreams.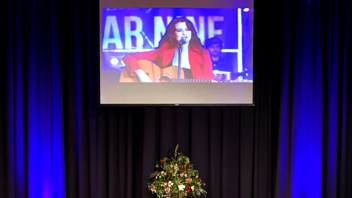 We had performances from Kapa Haka, Altissime and Freya McKeich on the cello, as well as speeches from our Cultural Captain and Deputies.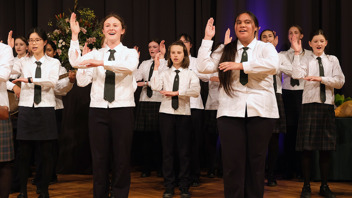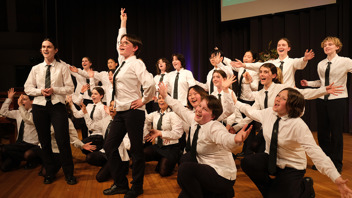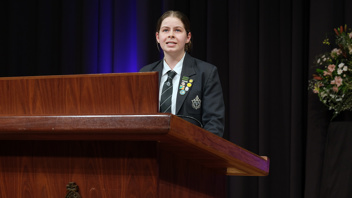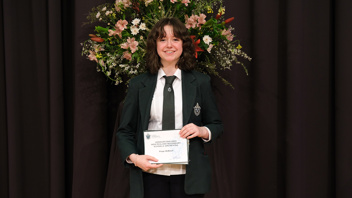 Thank you to our special guests for presenting some of the top prizes and congratulations to all of our award winners below (listed in order of announcement): 
Award
Name
Junior Service to Music
Cynthia Liu
Junior Service to Cultural Activities
Akshara Ravi
Service to Music
Anoushka Ganesan
Ella Robertson
Mackenzie Wall
Louisa Boyer
Francesca Lynch
Service to Debating
Caroline Jones
Eloise Lambrechtsen
Chloe Sim
Lauren Britton
Lauren Foo
Mila Smith
Service to Technical Production
Amy Harvey-Green
Luca More
Connie McLauchlan
Arlo Keating
Charlotte Cinque
Service to Cultural Activities
Mia Vachon
Service to Kapa Haka
Te Ataraukura Tapuke
Raiha Kawiti
Commitment to an Auditioned Ensemble
Ella Robertson
Anoushka Ganesan
Francesca Lynch
Eleanor Berry
Junior High Achievement in Dance
Carina Gunchenko
Emily Yu
Junior High Achievement in Debating
Vanessa Ardern
Lopa Mistry
Elizabeth McLay
Sophie Barry
Tiantian Ren
Junior High Achievement in Technical Production
Jasper Rotolo
Junior High Achievement in Music
Emily Yu
Jessica Caldwell
Stephanie Wu
High Achievement in Music
Sage Pettus
Luca More
Grace Hotop
High Achievement in Drama
Louie Feltham
Milly Gauld
High Achievement in Debating
Arushi Bhatnagar-Stewart
Caroline Jones
Chloe Sim
Valerie Howe
Junior Colours in Music: Finale
Isabella Boyer
Lucy Sai
Carina Gunchenko
Kate Urry
Lilja Leppanen
Kate Capie
Ari Andrews
Rose Peddie-Burch
Colours in Music: Finale
Anoushka Ganesan
Ella Robertson
Francesca Lynch
Eleanor Berry
Shenaya Rajasekera
Eva Stein
Freya McKeich
Louisa Boyer
Jemima Jackson
Liliana O'Connell
Arushi Bhatnagar-Stewart
Eloise Lambrechtsen
Georgia Burley
Helen Yang
Cece Chen
Luca More
Arlo Keating
Ella Christie
Sifan Huang
Sage Pettus
Junior Colours in Music
Cynthia Liu
Eugene Rhee
Rose Peddie-Burch
Milliann Lim
Alyssa Bai
Carina Gunchenko
Karen Yui
Lilja Leppanen
Junior Colours in Technical Production
Ivy Greenslade
Colours in Drama
Davida McKenzie
Colours in Music
Georgia Burley
Valerie Howe
Freya McKeich
Joyce Chan
Service Colours
Natalie More
Honours Bar 2022: New Zealand Secondary Schools' Orchestra
Freya McKeich
The Year 11 Speech Cup 2022
Cate Hughson
The Orr-McFaull Cup for Excellence in Debating 2022

Chloe Sim
The Sophie Evans Cup for Performing Arts 2022
(Presented by Jennifer Evans)
Milly Gauld
The Harcourt McKenzie Cup for the Pursuit of a Career in the Stage and Screen Arts 2022
(Presented by Thomasin McKenzie and Miranda Harcourt)
Yuki Man
The Thurlby Cup 2022
Anita Lambrechtsen and Francesca Lynch
The Old Girls' Cup for Cultural Involvement 2022
Ella Robertson
Volunteer Award 2022
Emma Barron and Sarena Saunders
Coach of the Year 2022
Maaike Christie-Beekman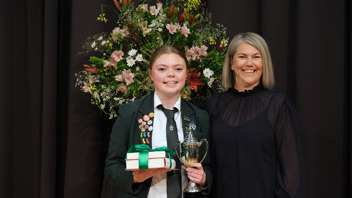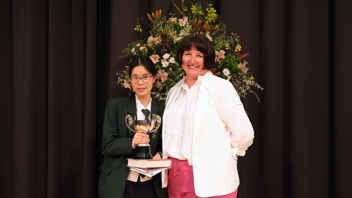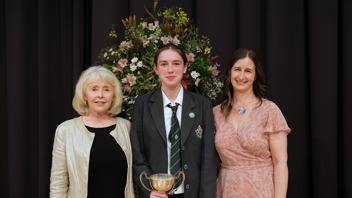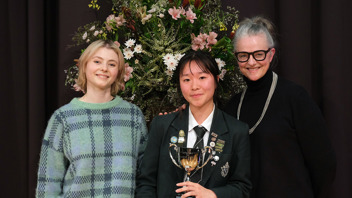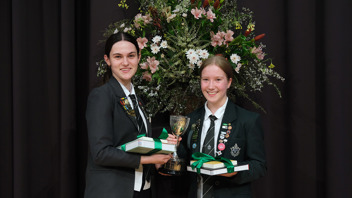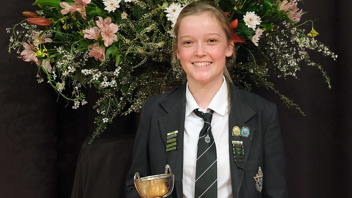 Once again, thank you to everyone who has supported the performing arts at Marsden during the year, your contribution large or small has been much appreciated, we couldn't do it without you.