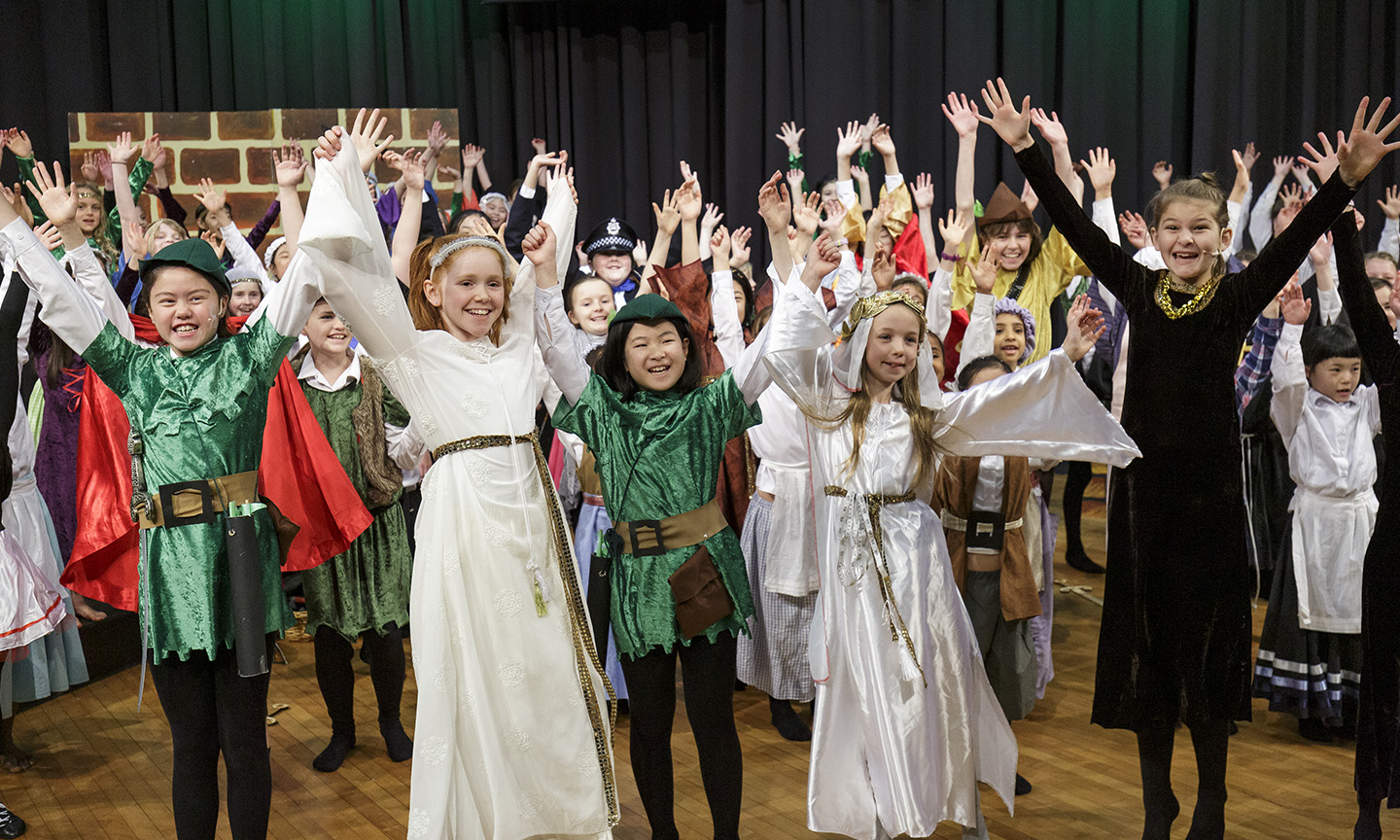 Hoodwinked a hit with audiences
Last week the curtain lifted on Marsden Primary's performance of 'Hoodwinked', a modern and witty musical adaptation of the Robin Hood story. Hours of rehearsal, set and costume making went into this production and we congratulate all our Primary students and staff who were involved in putting on a fantastic show. Over two nights, appreciative audiences enjoyed this entertaining romp through Sherwood Forest.
It was delightful, made you smile...a lot of fun for both the students and the audience.
Principal Paula Wells
Bravo everyone!