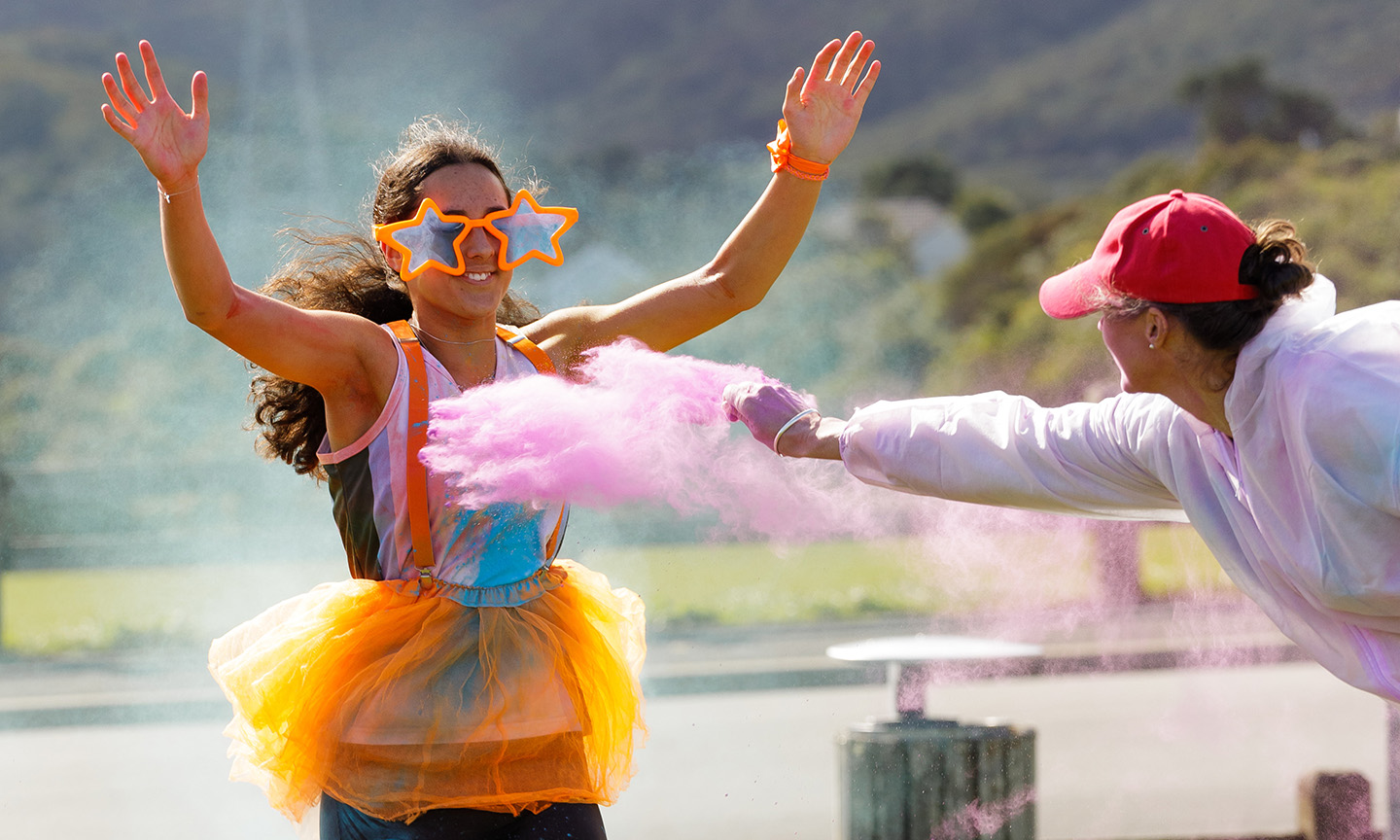 Annual Cross Country with a difference
In a unique first for Marsden, our annual Year 9-13 cross country on Friday 9 September was transformed into a colourful paint race, a bright, messy and joyous celebration of health and fitness. Head of PE & Health, Michelle Ferris, said "it proved to be a fabulous success with great levels of participation and fun had by all."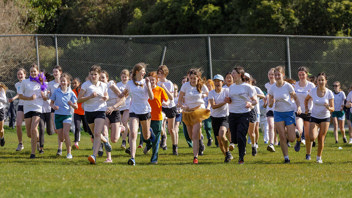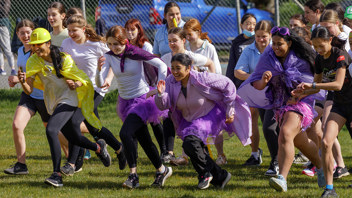 From our students' perspective, House Captain of Jellicoe, Mila Smith said "Cross Country Colour Run was a blast. The variety of colours added to the fun last Friday afternoon and it was great to see students and staff get involved", and even though she will be graduating at the end of the year Mila hoped it would become a regular fixture saying  "We all really hope that Marsden brings the colour to Cross Country again next year."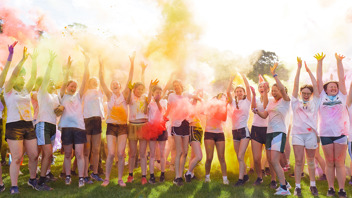 And, what did the staff think? Academic Director Margaret Adeane said "We loved the joy that accompanied this year's cross country. It was so much fun - for staff and students alike. And the serious runners were still able to give it their all!"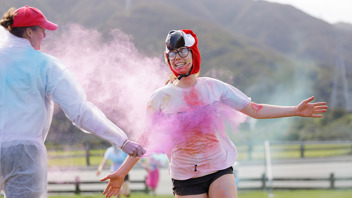 One of our competitive runners Phoebe Gray Y11 found the new cross country course enjoyable with the addition of more bush running. She said "I thought that the new cross country course was very lovely because we got to run through the bush and it showed us a different aspect of nature rather than only running around fields ... and people who were running competitively got to enjoy it and have fun at the same time with the colour."


And in a practical aside Phoebe added "the colour washed really well out of my clothes as well!"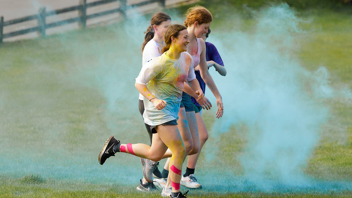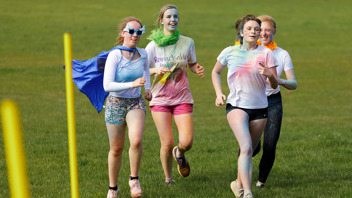 Judging by the photos and the feedback this event was a spectacular success! Thank you to Michelle Ferris for the wonderful organisation and to our staff who joined in to fling colour ... who knew it could be just as messy for the throwers?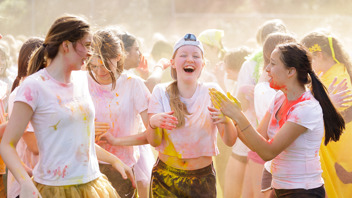 Finally to all our students, whether competitive runners or willing participants, congratulations on giving it go and bringing your joy to this extraordinary occasion.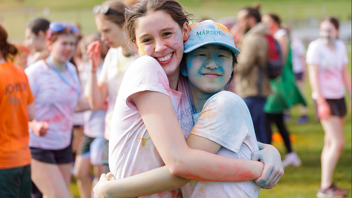 See more images on our Facebook page
Photos Paul Howell Photography