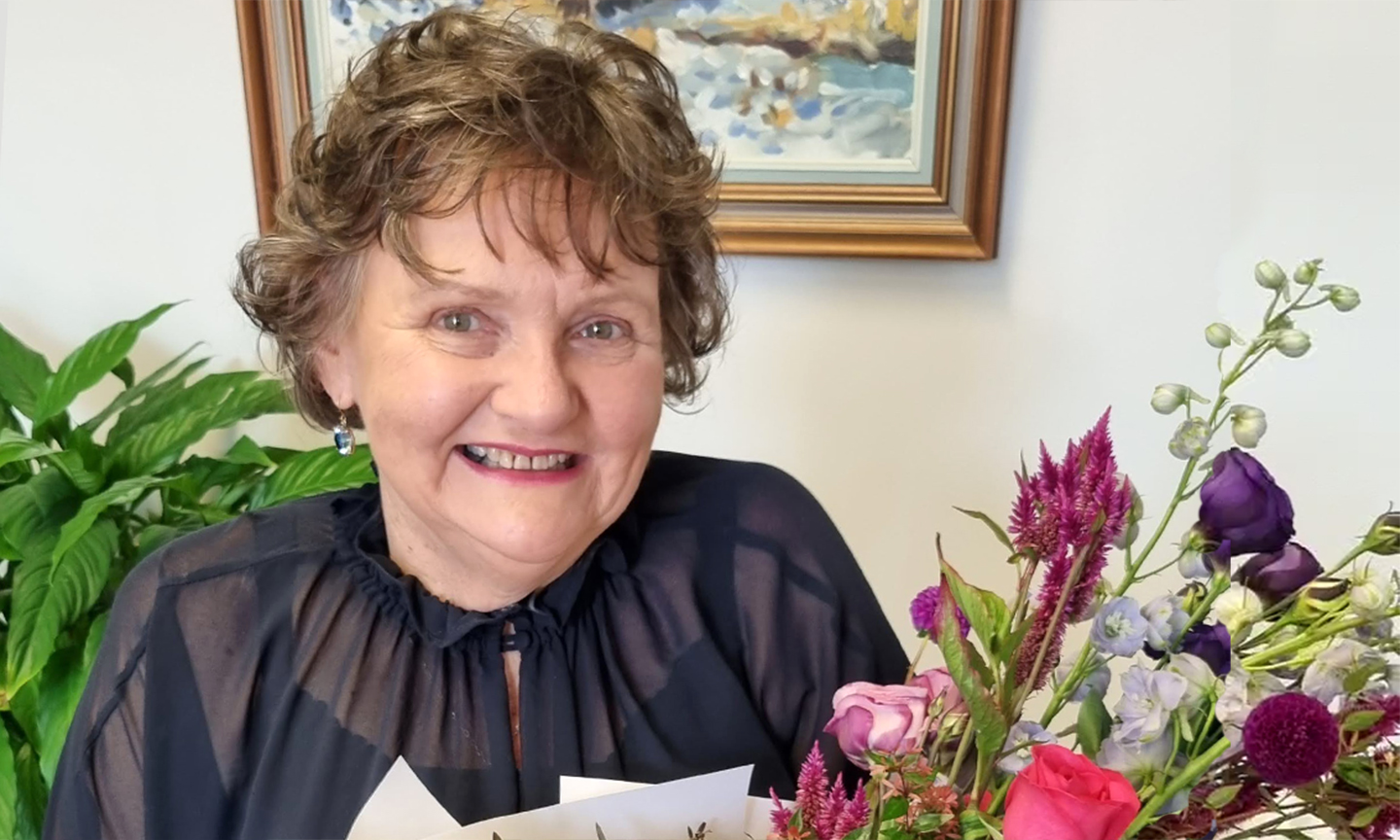 Martine Foster retires
It has been a big week and another bittersweet moment in time as we farewelled longstanding Community Development Director Martine Foster. After 20 years of building community and fostering relationships, Martine is retiring. We said goodbye at a special afternoon tea with members of Martine's family and many of the friends, Old Girls, past parents and colleagues that Martine has joined with over the years to grow the wonderful Marsden Community we know today.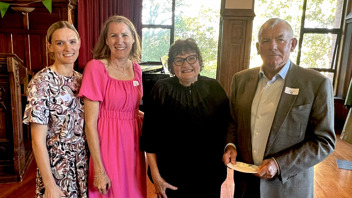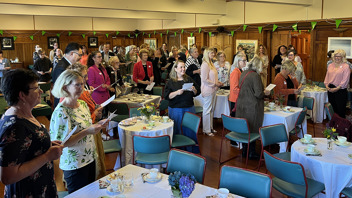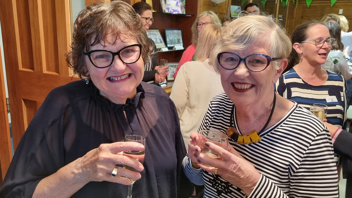 Principal Paula Wells invited Kiri Rikihana to commence proceedings with a karakia. We enjoyed addresses by Trust Board Chair, Jo Wills and former Board Chair, James Johnston, who spoke warmly of Martine's seemingly effortless way of connecting with people and ensuring everyone feels welcome. Still going strong at 100 years old, former Marsden teacher Dottie Dyett recited a wonderful poem, and the staff sang a humorous ditty referencing Martine's renowned list-making abilities!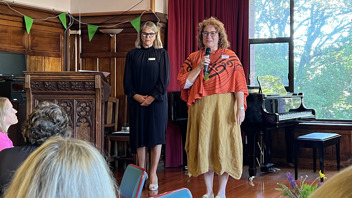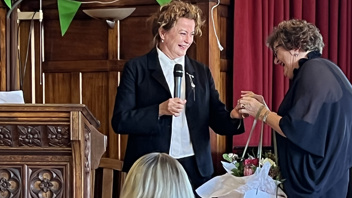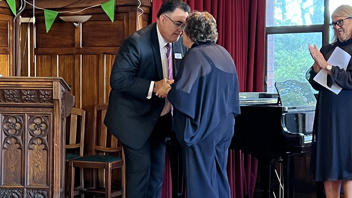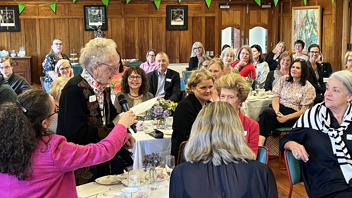 Martine's speech went back to her Marsden school days, working life, returning to Marsden as a staff member, and acknowledged the special people in her life. 
The support and the mahi of you here has been my greatest influence. Our Old Girls with their connections, the parents who have given so much to the school governance, galas, dances, our famous hospitality, to our fundraising programmes and those who teach our students. Thank you to you all. Marsden is in great heart.
Martine Foster, 2023
Our premier choir Altissime gave a captivating performance, definitely a highlight for Martine and us all.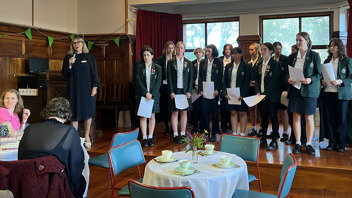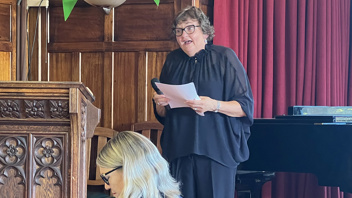 Saying goodbye is hard, but we know that Martine will continue to keep in touch with Marsden; it is in her DNA!