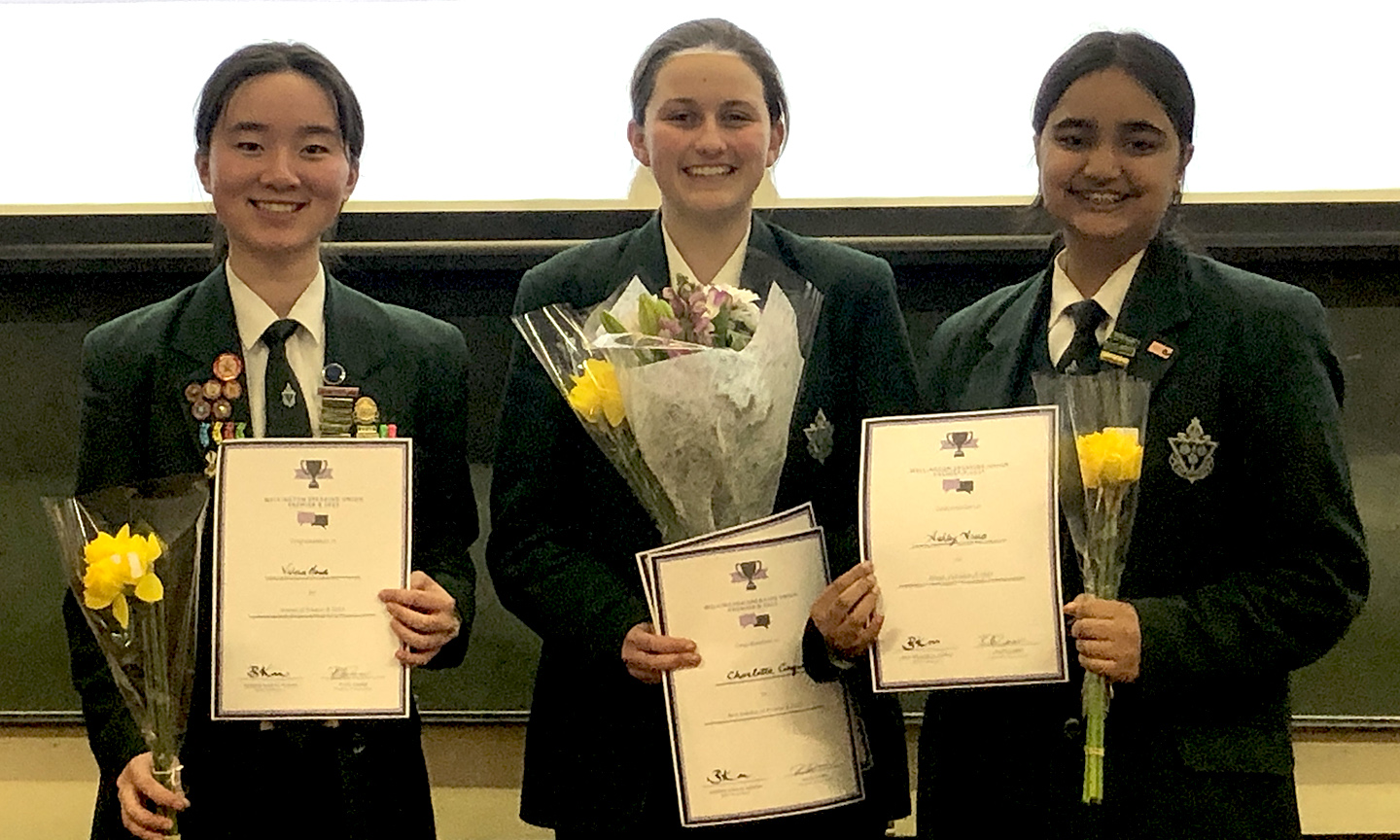 Winners of Premier B Debating Final
Congratulations to Marsden Year 12 students Valerie, Charlotte and Ashley, and their coach Jack for winning the Premier B Debating Final last night against Paraparaumu College.
We encountered a mishap with speaking times, preparing for 8 minute speakers only to discover that we had a six-minute limit. However, we just had to adapt - and adapt we did. The debate was one we can be proud of.
Valerie, Marsden Debating Team
They were affirming the moot 'This House Believes That major celebrity court cases should not be televised (e.g. Amber Heard v Johnny Depp, OJ Simpson, etc)'. Charlotte was also named Best Speaker.
The topic of the debate was a lot deeper than it appeared at first and the other team were a tough challenge. However, we did win and that was thanks to the brilliant coaching we received and everything we had learned over the season.
Ashley, Marsden Debating Team
What a fantastic achievement to overcome an unexpected setback, refocus on the challenge and to finish with a win at this level of debating!  Congratulations all!