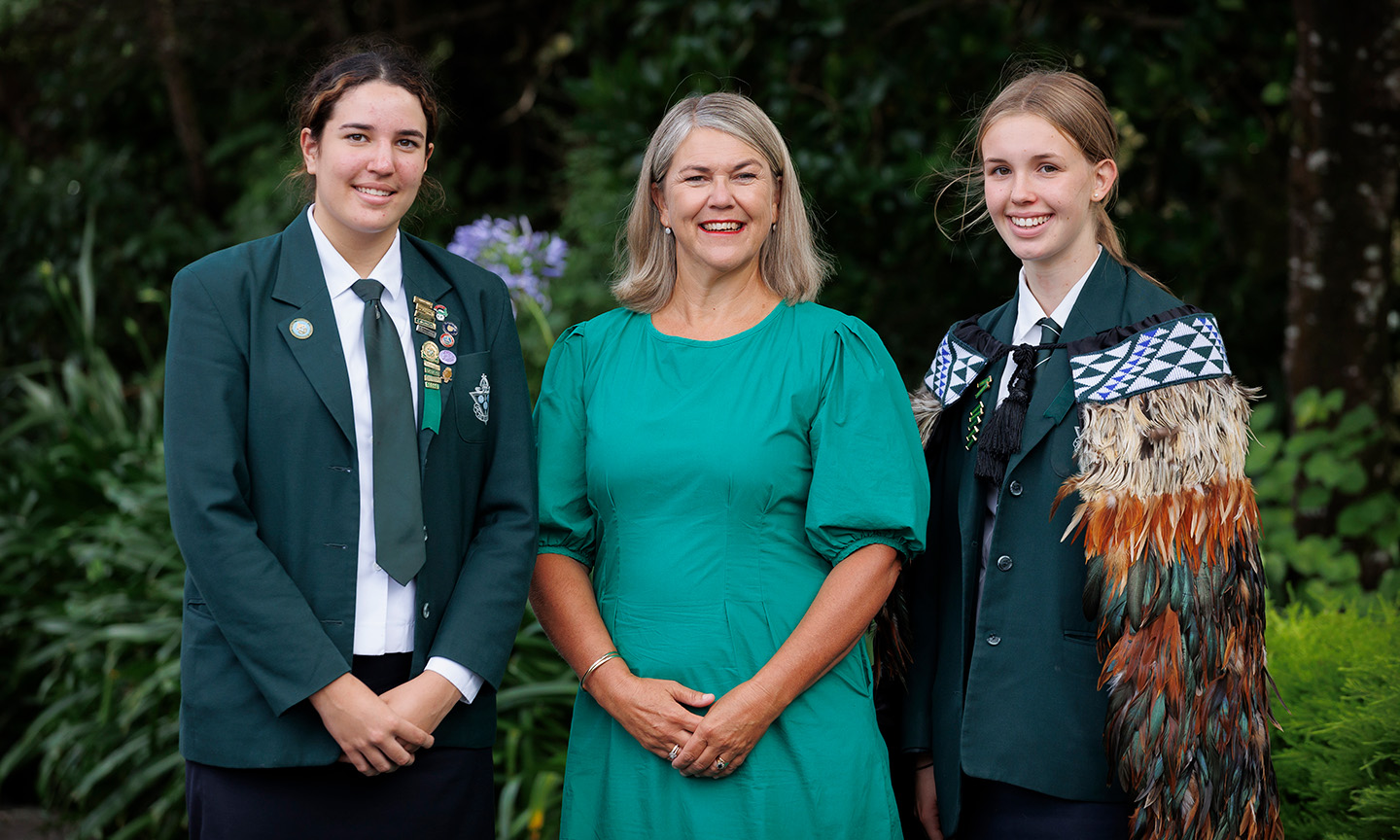 School leaders inducted
On Monday 13 February, we celebrated our Year 13 students with a special breakfast, Communion Service and Induction Assembly.
2023 Head Girl Caroline Jones was honoured with the Marsden korowai and presented with the Gay Collins Rose Bowl, Sports Captain Liliana O'Connell received the Isobel Campbell Cup, and Cultural Captain Louisa Boyer received the Jennifer Button Salver.
At the recent Year 13 leadership camp, our students determined that leadership is humble, it is not boastful and it is kind. It is being observant and attentive to the needs of others, which includes truly listening and seeking to hear and understand a range of perspectives. They have chosen to be inclusive of all people, empathetic, positive, and constructive in their words and deeds. They commit to taking their responsibilities seriously, following through with what they say they will do, and will be realistic in what it is they want to achieve and how. They will be the voice for those who are without voice, and they will stand up for what they believe to be right.
This year isn't going to be defined by one or two things, but rather by how our small actions culminate into a large effect.
Caroline Jones, Head Girl
As Principal Paula Wells presented our burgeoning group of school leaders with their badges, she reminded them that we will be walking beside them as they carry the mantle of leadership with awhi and aroha.
On behalf of everyone at Marsden, congratulations Year 13! We are looking forward to a wonderful year.