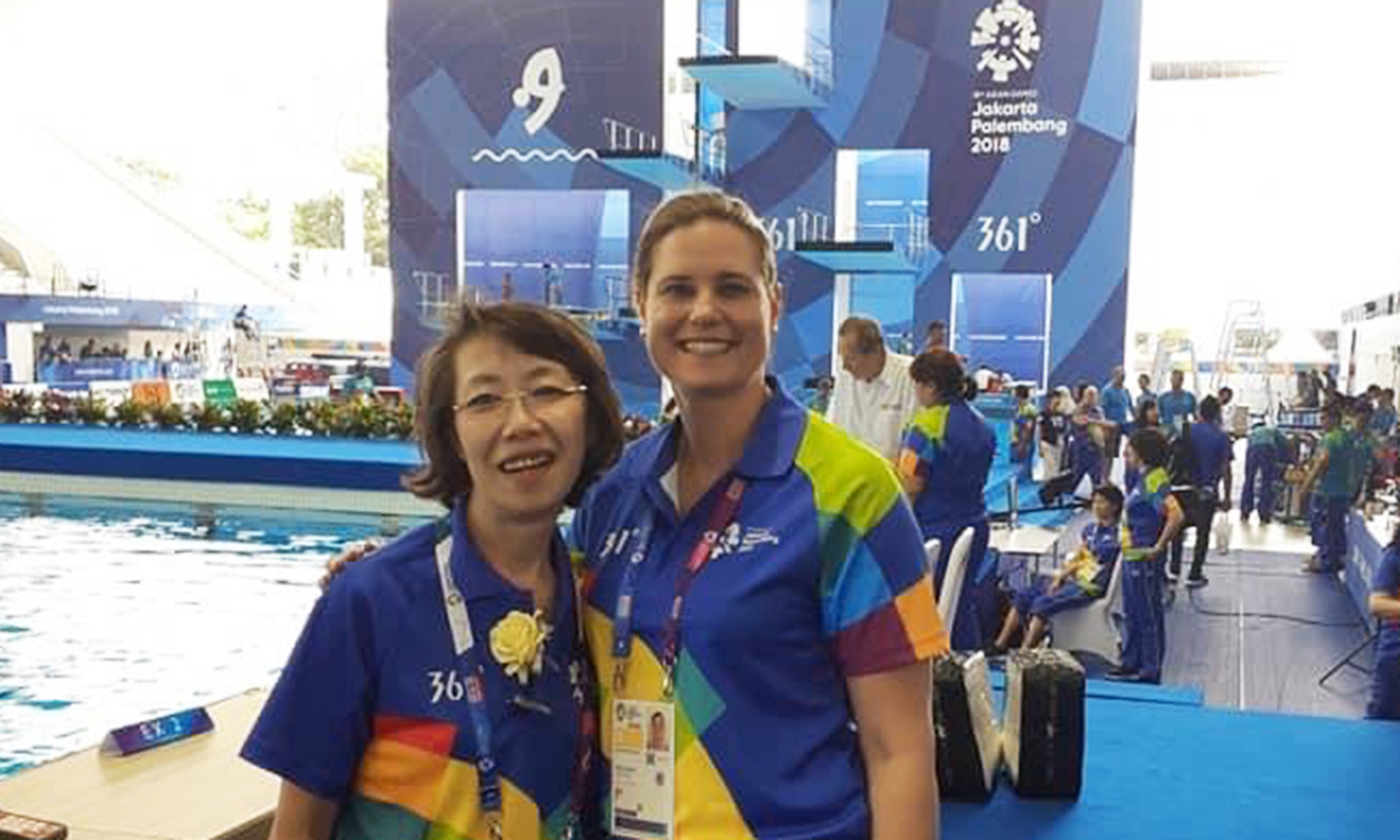 Marsden's Head of Primary receives Prime Minister's Scholarship
Marsden School is thrilled to announce that Jo Burns, Head of Primary, has been awarded a 2022 Prime Minister's Scholarship from High Performance Sport New Zealand. Jo will attend a World Aquatics certification school to retain her 'A' status as an international artistic swimming judge, and attend pinnacle international events such as World Championships and Olympic Games.
Currently one of only two judges in Oceania with this status, retaining it will enable Jo to be selected as a judge for the World Aquatics Championships in Fukuoka, Japan and/or the Olympics Games in Paris 2024. Judging has taken her around the world, including Germany, France, the Rio Olympics and the United States, as well as the Commonwealth Games and World Championships.
Judging artistic swimming is difficult because it can be such a subjective sport, but the key is to focus on the technical aspects and what the athletes are achieving in the water and match that to the marking scale.
Jo has a lot of experience to bring to the sport having adjudicated events for more than 20 years. She herself competed as an artistic swimmer from the age of 10 and competed as a New Zealand development squad member in synchronised swimming. Once at university, she started coaching and judging and became the national coach for the 2000 Sydney Olympic Qualification Event. Jo is also on the board of Artistic Swimming New Zealand (ASNZ) - the recognised National Sport Organisation for the sport in New Zealand.