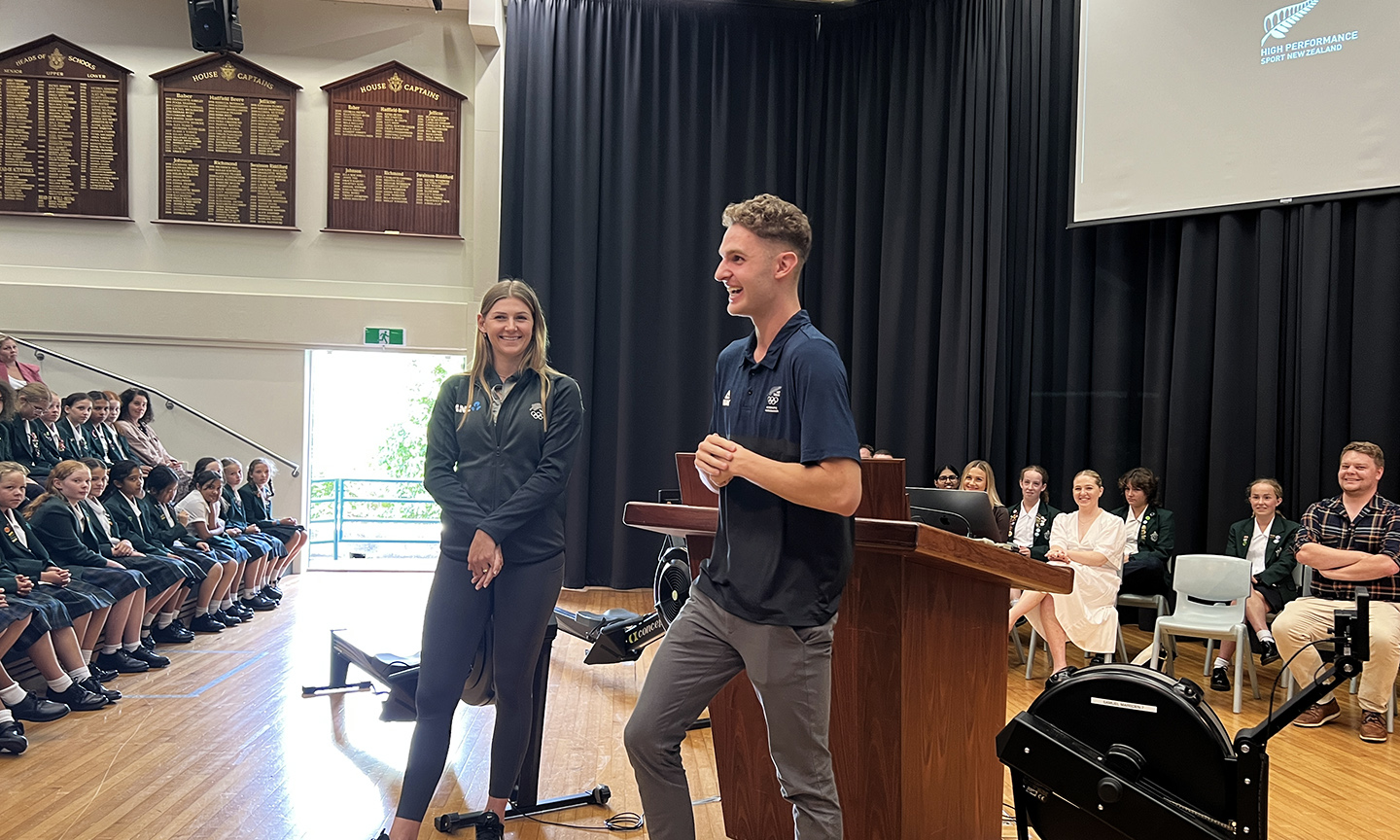 Olympic Athletes visit Marsden Senior School
Marsden senior students were excited to have Sports Ambassadors, Elizabeth (Beth) Ross and Lewis Clareburt speak at our senior school assembly this week.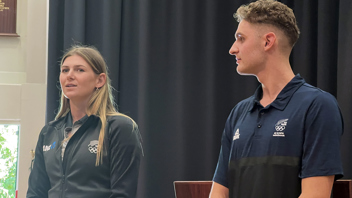 Beth made her Olympic debut at Tokyo winning a silver medal as part of the women's eight. Lewis set the pool alight at the Birmingham 2022 Commonwealth Games winning 2 gold and 1 bronze medal for the NZ swim team. Both sports stars were inspirational, giving a brief intro talk, how they got into their sport and what they are doing now, then answered questions from our students.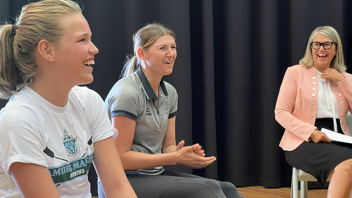 Their visit ended in a fun 200m row-off on the ergs with Director of Sport Cameron Burns, and Y10 rower Katie.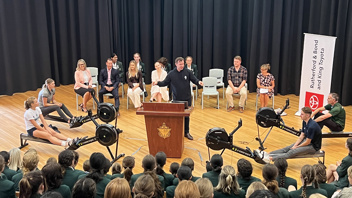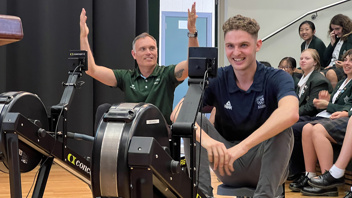 Thanks to Hunter Mitchell and our corporate sponsor, Rutherford & Bond and King Toyota for arranging this fabulous opportunity. It was great motivation for our rowing team heading to Karapiro in their Toyota ute this weekend for racing. Go Marsden!