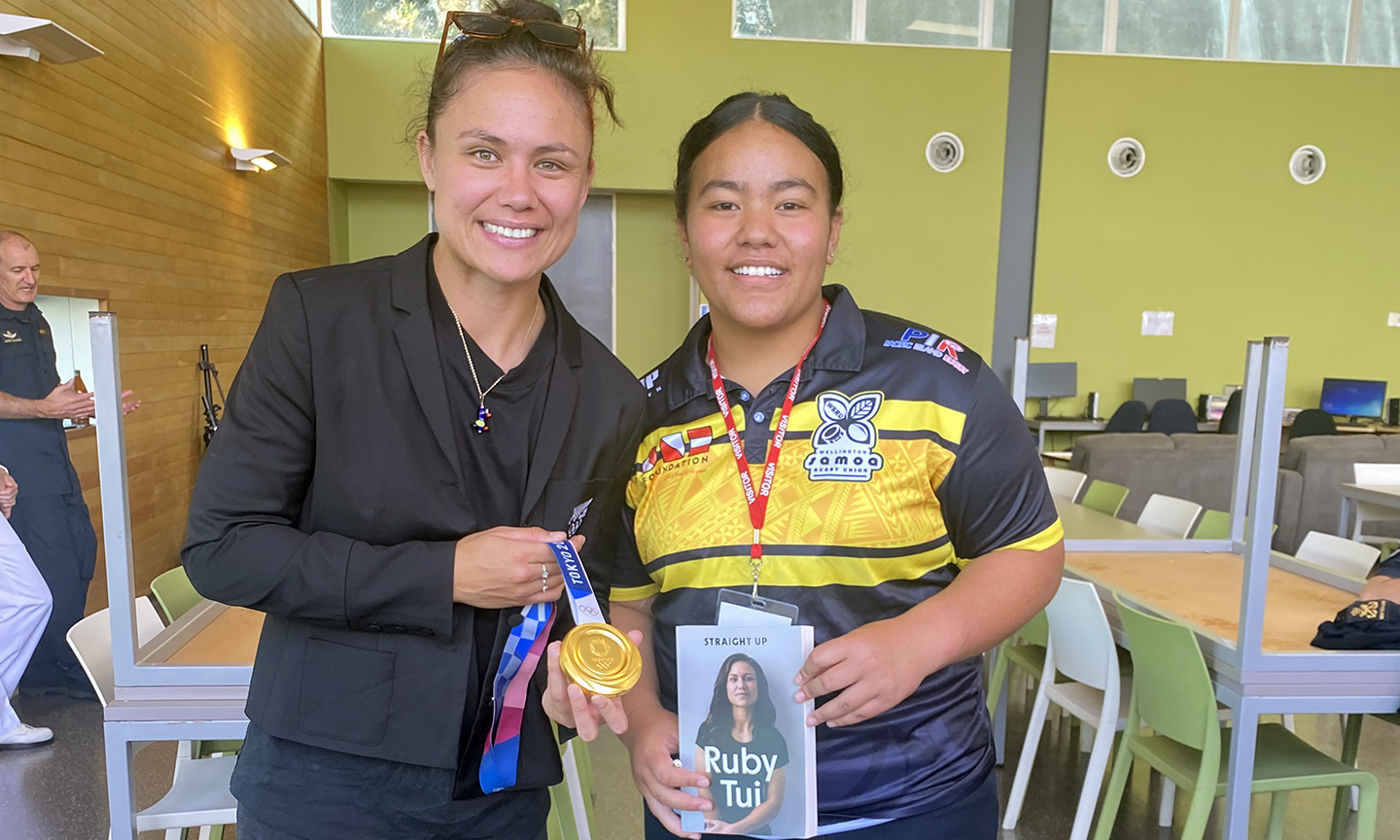 International Women's Day on board HMNZS Aotearoa
Year 11 Marsden student Ilo was one of two Wellington students selected to attend a presentation by guest speaker Ruby Tui onboard Navy ship HMNZS Aotearoa, as part of International Women's Day celebrations.
With travel to the Devonport Naval Base and barracks accommodation provided, this two-day visit was a fantastic opportunity for Ilo. The onboard ship experience fed her interest in working in technology, and opened her eyes to the possibilities of a naval career. The chance, also, to be inspired by rugby role model Ruby Tui was the icing on the cake.
Ilo has been playing both league and union since she was five years old, playing for Samoa in the Auckland Pasifika cup and in the national competition with her Wellington club last season, so the chance to connect with a beloved national rugby icon was special. Ruby's down-to-earth and relatable style struck a chord with her audience and Ilo was thrilled to have Ruby sign her copy of Straight Up and join her in a short happy birthday video for a family member. 
It was an unforgettable two days and has given Ilo much to think about.